News of all that's transpired on and off the football field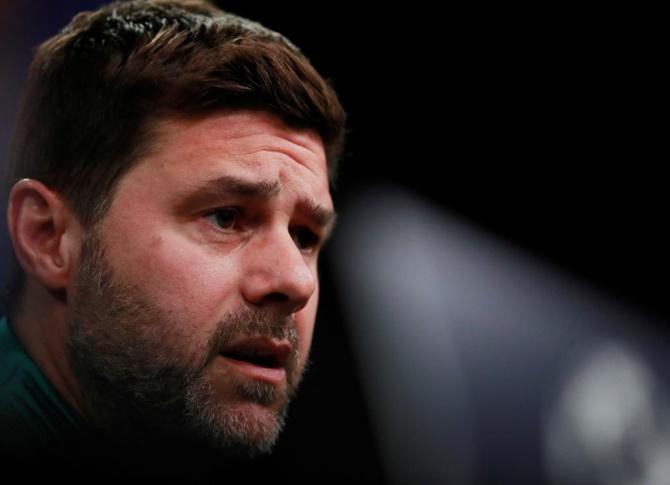 Tottenham Hotspur manager Mauricio Pochettino was banned for two games and fined 10,000 pounds by the English Football Association (FA) on Wednesday after accepting an improper conduct charge.
The Argentine confronted referee Mike Dean after his team's 2-1 Premier League defeat at Burnley last month that led to Spurs losing ground to Manchester City and Liverpool in the Premier League title race.
"Mauricio Pochettino has been fined 10,000 pounds and will serve a two-match touchline ban following an Independent Regulatory Commission hearing," the FA said in a statement.
"The Tottenham manager accepted an improper conduct charge from the FA, which resulted from his language and/or behaviour – both on the pitch and in or around the tunnel area."
The ban means the 47-year-old will not be in the dugout for Tottenham's league trips to Southampton on Saturday and Liverpool on March 31.
Southampton to spend one million pounds a year on women's teams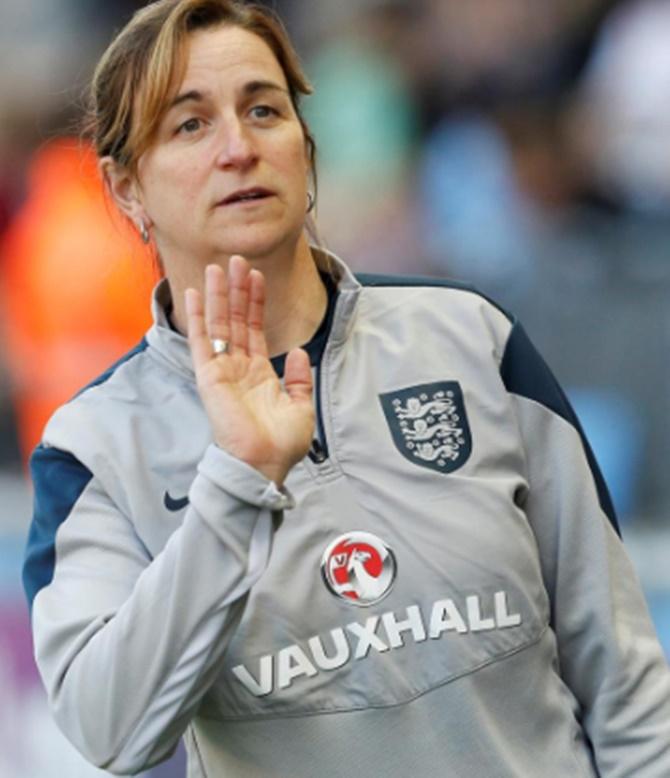 Southampton will spend around one million pounds a year to develop their women's teams in a bid to reach the top-tier FA Women's Super League, the club's managing director Toby Steele has said.
The south coast club play in the fifth-tier South Region Women's Football League but are hopeful that their investment and the guidance of women's soccer head Marieanne Spacey-Cale can help them achieve that target.
"This is our second season of running the women's first team in a regional league with hopes to climb up to the Women's Super League within a few years so we have made significant investment in that," Steele told the Southern Daily Echo.
"All told and taking our regional talent club, which is youth development and the first team, we're investing about 1 million pounds into that part of the club.
"We see it as a good development for us, good engagement for the fans and opening ourselves up to new fans and we're enjoying seeing the performance of those teams adding to the club."
Former England international Spacey-Cale left her position with the Football Association as player and coach developer last year to be involved in Southampton's project.
Real Kashmir FC insist on playing re-match against Punjab in Srinagar
Real Kashmir FC on Wednesday asserted that they will play their I League re-match against Minerva Punjab only if it is held in Srinagar even as speculation was rife that the contest could be shifted to a neutral venue.
The match was to be played on February 18 in Srinagar but was cancelled after Minerva pulled out, citing security fears in the wake of Pulwama terror attack which claimed lives of more than 40 CRPF personnel.
The All India Football Federation's Emergency Committee had ruled on Monday to reschedule the match at a time and location feasible for AIFF and the participating teams.
Real Kashmir co-owner Sandeep Chattoo said that his club will officially inform the AIFF in a day or two on their preferred date of the re-match but made it clear that the venue will have to be Srinagar.
"It's our home game and the re-match will have to be in Srinagar only. The date can be worked out," Chattoo said from Srinagar.
Since it was to be Real Kashmir's home match, the AIFF had asked the I-League debutants to furnish their choice of venue and date.
Asked why Real Kashmir have not yet replied to the AIFF query on the venue and date, Chattoo said, "We will be replying to the AIFF in a day or two. Under protocol, we need to get all the required clearances from the authorities, including about security of players and officials.
"There is also likely to be announcement of general election dates by the Election Commission of India in the next few days. We have a match in Imphal on March 9 and let it get over and the dates of the re-match should be known by then."
I-League CEO Sunando Dhar said that the AIFF was waiting for Real Kashmir's official response on their preferred choice of venue and date of the re-match.
"We are waiting for Real Kashmir response. We are hoping to get it soon and then we will decide on the venue and date," he said.
Dhar had earlier said that the AIFF's plan is to have the re-match before the Super Cup preliminary round starts on March 15. The last scheduled I-League match is on March 9.
The February 18 game did not take place after Minerva refused to travel to Srinagar, insisting that their foreign players had been advised against it by their respective embassies in the aftermath of the Pulwama terror attack.
"With the current situation in Kashmir not conducive to conduct a match, and keeping in mind the current extraordinary situation as well as the desire of teams to play football on the field, the match stands rescheduled to be held after March 6, 2019, at a time and location feasible for AIFF, and the participating teams," the AIFF had said in a statement.
The Emergency Committee of the AIFF took up the matter after a referral by the I-League Committee. The Emergency Committee said it is "mindful of the situation in Kashmir prevailing since 14 February 2019 ... presently also the situation in Kashmir is not conducive to conduct a match".
Former Celtic boss Rodgers' house broken into, burgled
Scotland Police are investigating a break-in at former Celtic manager Brendan Rodgers' East Dunbartonshire home in Glasgow.
Rodgers, who was Celtic manager until last month, had returned to the Premier League with Leicester City after Claude Puel was sacked following a string of poor results.
"At around 0155 on Wednesday 6 March, police received a report of a break-in at a property in Bearsden," a Police Scotland spokeswoman said, as reported by BBC.
"No one was injured in the incident but a number of items were stolen from the property."
The police said an investigation had been launched and that inquiries were underway.
Sky Sports reported both Rodgers' wife and her six-year-old daughter were at home and were awakened when the intruders broke in. The two were forced to barricade themselves in the bathroom as the burglars fled with some of Rodgers' personal belongings.
Rodgers won seven trophies at Celtic, including two trebles, and was on the verge of a treble-treble before his switch to Leicester where he signed a deal to June 2022.