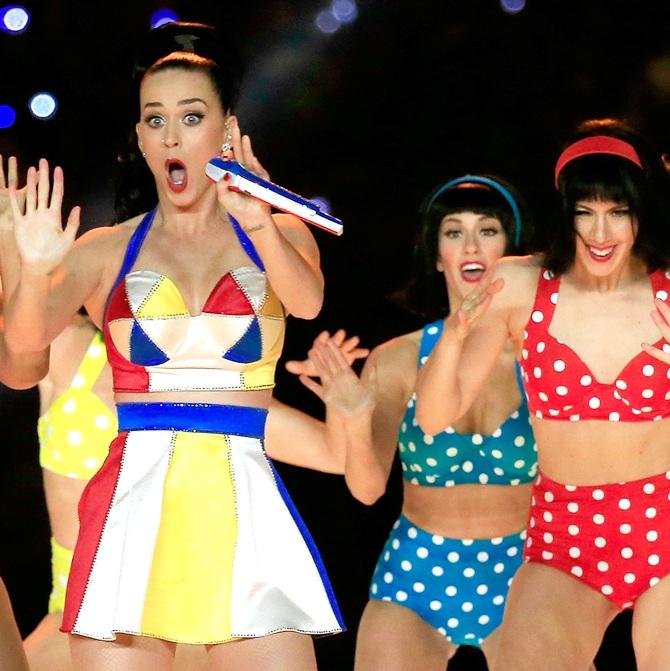 Singer Katy Perry performs with dancers during the Super Bowl XLIX Halftime Show in Glendale, Arizona on Sunday. Photograph: Rob Carr/Getty Images
Singer Katy Perry's halftime performance at Super Bowl XLIX was hyped for months and did not disappoint.
Perry performed on a desert island, singing her hit 'Teenage Dream' and 'California Gurls'.
But it was Perry's cleavage during Super Bowl that was a hot discussion for a gambling website. It placed a bet on the singer whether she flaunted her cleavage during her performance or her assets were actually out.
BetOnline.ag hosted the bet and gave the following odds i.e. 'Yes' is -500 'No' is +350 translation and if one bet 'no' then one will get 350 dollars for the 100 dollars bet.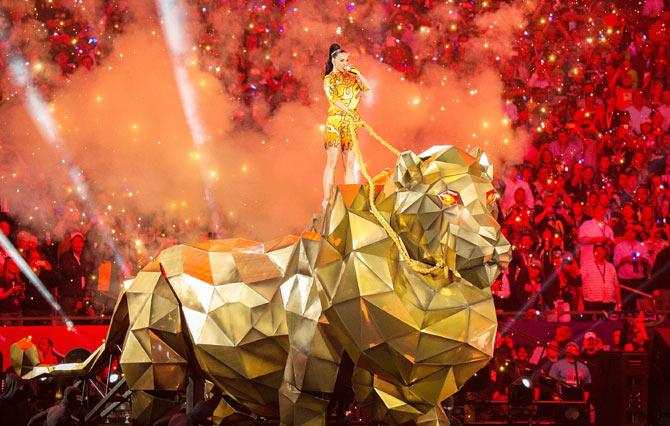 Singer American singer Katy Perry performs onstage during the Super Bowl XLIX Halftime Show on Sunday. Photograph: Christopher Polk/Getty Images
If one bet 'yes' one needs to wager 500 dollars to earn 100 dollars.
A representative for the gambling site said that some people in the offices argued that since the singer's assets weren't pushed together, there was technically 'no cleavage' and therefore, it was decided that the website would pay both sides of the bet.