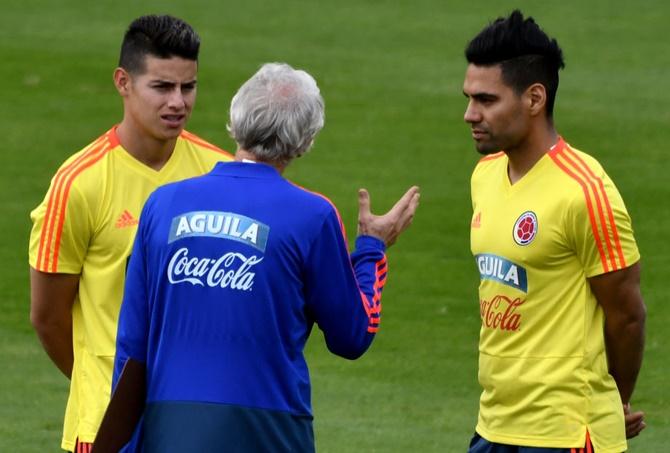 The Colombian players who faced Poland in their second Group H game on the weekend were focused on doing 'regenerative' work on Monday, the country's football association has said.
Keeper David Ospina did not show any 'complications' from pain in his right foot incurred during Sunday's 3-0 demolition of Poland, the Colombian FA said in a statement.
Midfielder Abel Aguilar also partook in the recovery work but will undergo an examination of a painful left adductor on Tuesday, an injury which forced him out of Sunday's match after 30 minutes.
The South Americans face Senegal in a decisive Group H clash in Samara on Thursday.
Panama gunning for 'historic win' against also-eliminated Tunisia
After two bruising first games, World Cup debutants Panama are hoping to clinch their first victory of the tournament in their final Group G game on Thursday again Tunisia, who are also eliminated.
The Central American nation lost 3-0 to Belgium in Sochi last week and then 6-1 to England at the Nizhny Novgorod Stadium on Sunday.
But defender Felipe Baloy - who scored the consolation goal in the second half against England - is hoping Panama can at least grab three points against the North Africans.
"We've studied Tunisia, who are a difficult rival, but still it is an opportunity to achieve a historic win," Baloy told reporters on Tuesday.
Baloy, 37, will be retiring from the national team after the World Cup, but was upbeat about Panama's chances going forward.
"The experience in Russia has been top-notch, we hope that Panama can keep growing. As a group we've had a good coexistence in which we've spent time with the youngest players, who will stay on."