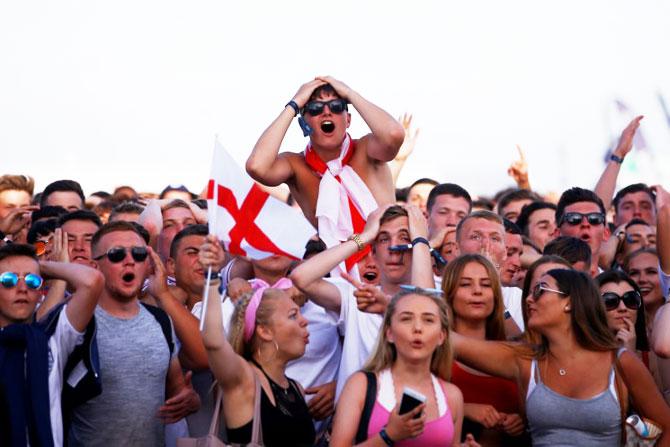 Disappointed England fans in Russia were left to rue a lacklustre 1-0 loss to Belgium on Thursday, but believe their team can still go far at the World Cup.
Both England and Belgium went into the match in Kaliningrad knowing they had qualified for the last 16, but the atmosphere among England fans after the game was more subdued than celebratory.
"Dull, boring, lifeless -- nothing else to say really. But we're going to win the World Cup anyway so don't worry about us!" said Leighton from Liverpool.
With both teams qualified, much of the pre-game talk had revolved around speculation a second-place group finish might offer an easier path through the tournament as it avoided a potential clash with Brazil.
Fans like Tom, 26, from Milton Keynes chided England, saying they had fielded a weaker side showing eight changes from the team who crushed Panama 6-1.
He said the strategy had backfired as the loss meant Gareth Southgate's side finished second in Group G and face Group H winners Colombia next, rather than Japan who play Belgium.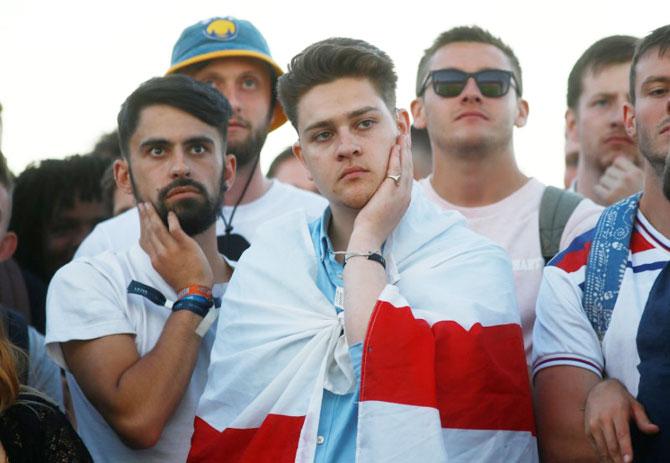 "Absolute disgrace. You play your best team. If it's not good enough, then so be it," he said.
"We've got a harder game now in the last 16. We were too busy being concerned about avoiding Brazil in the quarter-final and now we might not even get there," he said.
The atmosphere among England fans outside the stadium in Kaliningrad was quiet with a few fans chanting "We're on our way!"
Graham Waites, 57, who had travelled to the game from Sweden, was less critical of the performance.
"Belgium maybe deserved to win, but nobody was really playing so far because we'd already qualified. But it was disappointing because we want to keep winning to keep building confidence in the team," he said.
He was unsure if England would overcome Colombia.
"Who knows, Colombia, sometimes they play brilliant, other times they are disorganised. Hopefully, we will be more organised," he said.