FIFA plans to use biological profiling of players at this year's Confederations Cup and next year's World Cup in its efforts to tackle doping, soccer's governing body on Friday.
"FIFA is developing plans to introduce this new tool, including a steroid profile through urine and a blood profile, for the Confederations Cup and 2014 World Cup Brazil, where in and out-of-competition tests would be conducted on all participating players," FIFA said in a statement.
FIFA began a pilot project in 2011 to capture players' individual steroid profile with tests on the participants at the World Club Cup in Japan. It said that 178 out-of-competition tests were conducted in 2011 and 184 at the same tournament in 2012.
FIFA added that it was developing the hormonal profiling project, a new initiative in co-operation with the WADA-accredited laboratory in Switzerland.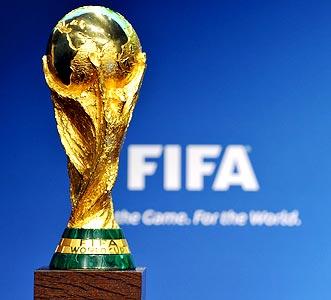 "FIFA was the first international organisation for team sport to start with longitudinal profiles," said Michel D'Hooge, head of FIFA's medical committee.
"We have been testing this at the World Club Cup in 2011 and 2012, we will continue at the Confederations Cup 2013 with blood testing unannounced at training camps and games.
"It's our commitment to have all players participating at the 2014 FIFA World Cup having biological profiles."
Football has long viewed itself as largely immune from the use of performance enhancing drugs which has badly tarnished other sports such as cycling.
However, Arsene Wenger, manager of English Premiership side Arsenal, said last week that the sport needs more blood tests.
"It is very difficult for me to believe that at a World Cup, where you have 740 players, you come out with zero problems. Yet mathematically that is what happens every time," he said.
World Anti-Doping Agency (WADA) president John Fahey met his FIFA counterpart Sepp Blatter on Thursday and said he is satisfied with FIFA's efforts.
"We are very interested in continuing the work on biological profiles," he said in the FIFA statement. "WADA is very satisfied with the commitment of FIFA on the biological profiles."
"There is always more which can be done in the fight against doping, but we know FIFA has always been serious in this domain," he added.
"We think the domestic leagues can complement what FIFA is already doing."
WADA registered 28,587 doping samples in football worldwide in 2011 with 119 failed tests, including 40 cases of cannabinoids and 19 of anabolic steroids.
The latter included five North Korea players at the women's World Cup 2011 who tested positive for anabolic steroids originating from traditional Chinese medicine, FIFA said.