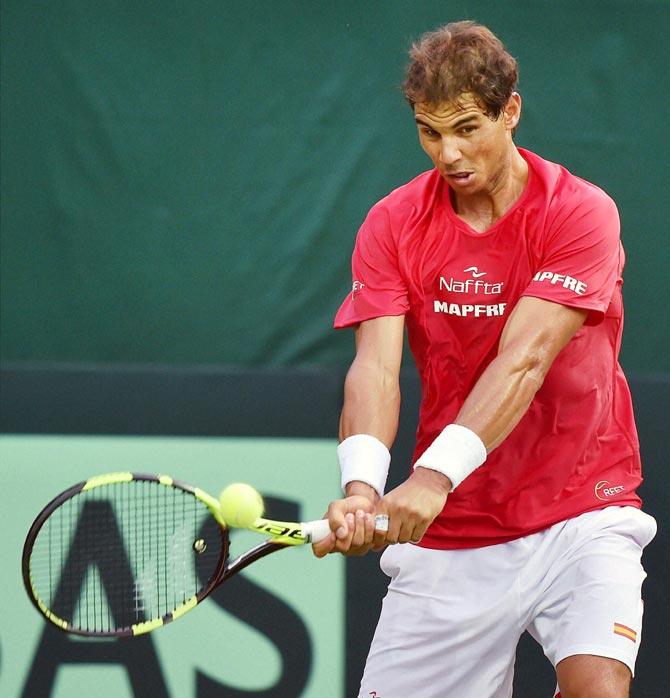 David Ferrer has backed fellow Spaniard Rafael Nadal to bounce back to winnings ways, saying the latter will surely be a major contender in all the grand slams next year provided he remains injury-free.
Nadal won the last of his 14 grand slam titles in 2014 when he claimed his ninth French Open title, but has suffered a string of injuries since that high point.
The World No. 9 also struggled this year, knocking out in the first round of the Australian Open and fourth round at the US Open.
He was also forced to withdraw early from the French Open and was ruled of the Wimbledon due to the wrist injury earlier this year.
However, Ferrer believes that Nadal still has what it takes to compete at the highest level of the game.
"He is still a top-10 player and has still chances to win Grand Slams. This year in his best moment, he got injured. But why should he call it a career..?If the sport makes him happy, he can keep going in the good and bad way, it works like this: when things go well it's everything okay, but when they do not," Sport24 quoted Ferrer as saying.
"It's up to the sportsman to decide what to do. It's like if I say to any worker to stop doing his job because did not do it well. It's the same," he emphasized.
Despite having an injury-plagued season, Nadal did manage to bag two titles this season at the ATP Monte-Carlo Rolex Masters and the Barcelona Open. He also clinched gold in the men's doubles event at the Rio Olympics.
IMAGE: Rafael Nadal during a practice session
Photograph: PTI