The next act of Roger Federer's remarkable renaissance starts on Tuesday when the 19-times grand slam champion begins pursuit of a sixth US Open title against American outsider Frances Tiafoe.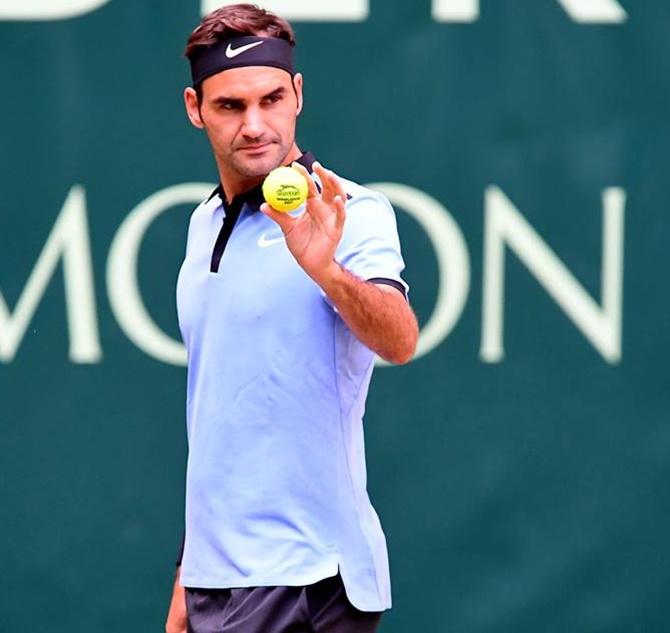 The Swiss snapped a five-year barren run at the slams by bagging the Australian Open and Wimbledon titles this year and, in the absence of Novak Djokovic, Andy Murray and Stan Wawrinka, is the favourite at Flushing Meadows with an equally resurgent Rafael Nadal.
Although the two rivals, who own 34 majors between them, are on a semi-final collision course, Federer wants to take it one step at a time as he looks to win his first Flushing Meadows title since 2008.
"I don't think we are both thinking that far ahead," said Federer, who has never played against Nadal in New York.
The 36-year-old Swiss also needs to adjust to the new surroundings of Arthur Ashe Stadium, where a retractable roof was inaugurated in 2016. Having skipped the US Open last year during a six-month layoff to heal a knee injury, Federer has never played in the revamped arena.
"Excited to play on centre court for the first time with the proper structure and roof now," he said.
"I missed it last year. I'm very excited playing here again."
Against him will be 19-year-old American Tiafoe, who he beat in straight sets at Miami this year and who should not offer too much resistance.
"It's an interesting first round. Clearly he has nothing to lose but everything to gain. It's a tough one, plus he's playing well," said Federer.
"He's an aggressive baseliner like so many of the Americans. Thankfully I played him in Miami this year so I have a little bit of an idea of how he plays, and his patterns and what he prefers to do and whatnot.
"At the end I'm going to try to focus on my own game like I usually do and make sure I make it tough for Frances to get through me."
Image: Roger Federer has enjoyed a sensational run this year
Photograph: Facebook