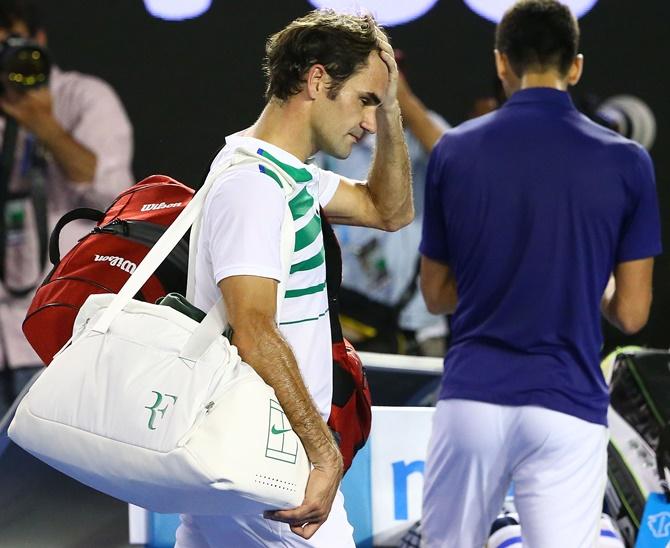 IMAGE: Roger Federer of Switzerland. Photograph: Scott Barbour/Getty Images .
Former champion Roger Federer withdrew from the French Open on Thursday, citing fitness issues.
The 34-year-old world number three missed the recent Madrid Open with back problems and suffered an early defeat at the Italian Open.
"I am still not 100% and feel I might be taking an unnecessary risk by playing in this event before I am really ready," the 17-times grand slam champion said on a statement issued on his Facebook account.
"This decision was not easy to make, but I took it to ensure I could play the remainder of the season and help to extend the rest of my career."
His withdrawal ends his record streak of playing at 65 consecutive grand slam tournaments.