Team by team analysis of Sunday's Russian Grand Prix (listed in championship order):
MERCEDES (Lewis Hamilton 1, Valtteri Bottas 2)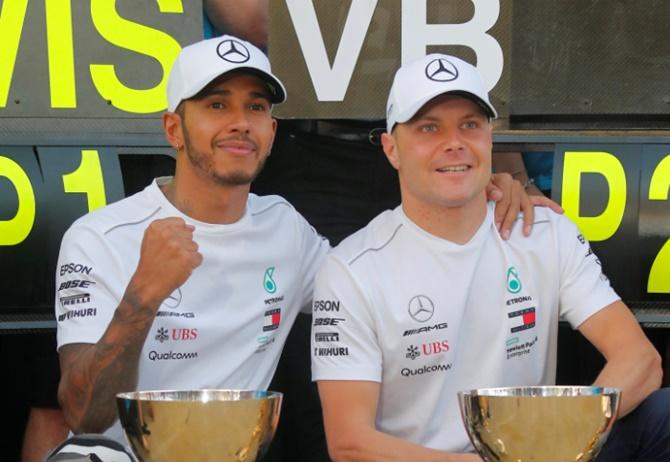 Hamilton's eighth win of the season, career 70th and third in Russia. The gap between him and Vettel is now 50 points. Bottas started on pole and led until being told to let Hamilton overtake. He has now been second six times this year. Mercedes increased their constructors' lead to 53 points. The team have won every Russian Grand Prix to date (since 2014).
FERRARI (Sebastian Vettel 3, Kimi Raikkonen 4)
Vettel got ahead of Hamilton thanks to an earlier pitstop but the Briton overtook him again on track, accusing his rival of moving twice to defend. The stewards decided to take no further action. The German had also qualified third. Raikkonen had a lonely race, ending in the same place he started.
RED BULL (Max Verstappen 5, Daniel Ricciardo 6)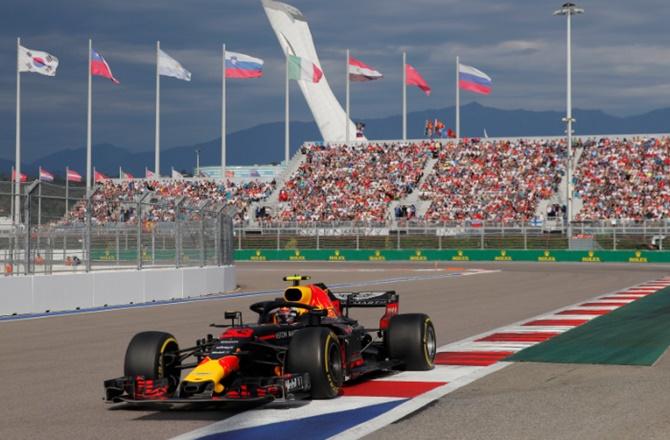 Verstappen started in 19th place but led for much of the race after charging through the field and as others pitted. He eventually came in for fresh tyres with 10 laps to go. Ricciardo lined up 18th, also due to engine penalties, but was hampered by a debris-damaged front wing that was replaced at his stop.
RENAULT (Nico Hulkenberg 12, Carlos Sainz 17)
No points for Renault, who saw rivals Haas close the gap. Sainz was hit by a Williams at the start, damaging his car's floor and side. The Spaniard felt the car was almost undriveable. Hulkenberg had a clean race and ran as high as seventh before dropping back after pitting.
HAAS (Kevin Magnussen 8, Romain Grosjean 11)
Magnussen made the most of qualifying fifth, his points helping to close the gap on Renault to 11. Grosjean started ninth and just missed out. Both drivers had their contracts renewed over the weekend.
MCLAREN (Fernando Alonso 14, Stoffel Vandoorne 16)
No points for McLaren, who are now 22 behind Haas with Force India still a threat. Both drivers did one stop races with few overtaking opportunities or battles.
FORCE INDIA (Esteban Ocon 9, Sergio Perez 10)
Ocon and Perez swapped positions in a bid to get past Magnussen and then swapped back again when it became apparent they could not do so. Ocon lost out to Leclerc early on.
TORO ROSSO (Pierre Gasly and Brendon Hartley retired)
Both drivers retired early with front brake problems, with a piston in the calipers getting stuck and causing brake fluid to overheat. Gasly spun off at turn four on lap three, Hartley spun at turn two. On the plus side, Honda's upgraded engine appeared to be working well.
SAUBER (Charles Leclerc 7, Marcus Ericsson 13)
Leclerc added six more points to an already impressive season for the future Ferrari driver. He had also started seventh. Ericsson started 10th but fell foul of traffic.
WILLIAMS (Lance Stroll 15, Sergey Sirotkin 18)
Another frustrating afternoon for Williams and Russia's only current driver.