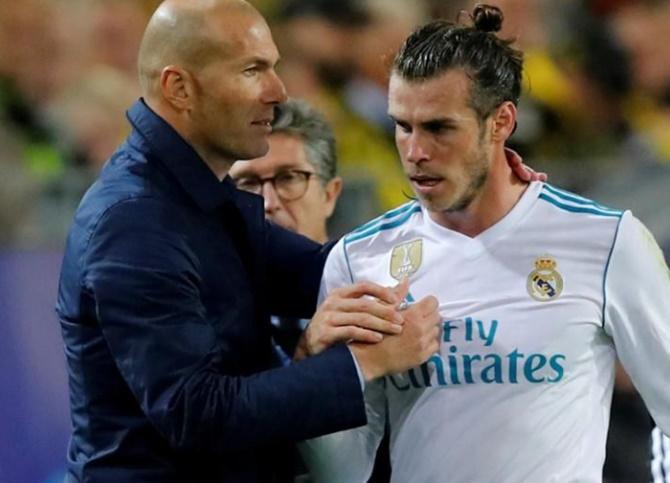 Real Madrid's preparations for the new season hit an untimely snag as marquee signing Eden Hazard was ruled out of Saturday's La Liga season opener against Celta Vigo after sustaining a muscle injury in Friday's training session.
A statement from Madrid said Hazard underwent tests after training which revealed he had injured the anterior tendon in his left thigh but did not state how long the Belgian forward would be out of action for.
Hazard, 28, joined Madrid from Chelsea in June for a joint-club record fee of 100 million euros ($110.73 million), their most profile signing in a busy close season for the 13-times European champions, who spent more than 300 million euros on new recruits.
Real are also without fellow winger Marco Asensio for the start of the new campaign due to a serious knee injury, while Dani Carvajal is suspended.
Zidane ready to count on Bale after months of uncertainty
Real Madrid coach Zinedine Zidane has vowed to treat Gareth Bale as any other member of the squad despite previously declaring his intention to sell the Wales forward, as his side prepare to begin the new La Liga season at Celta Vigo on Saturday.
Zidane has had a frosty relationship with Bale since returning to the Madrid job in March, having resigned the previous year after two strikes from the forward gave his side a 3-1 win over Liverpool in the 2018 Champions League final.
The Frenchman used Bale sparingly in the 11 league games he oversaw last season and in July he said the club were trying to sell the player, even remarking that "the best thing would be if he left tomorrow".
But in a news conference ahead of Madrid's trip to Celta, Zidane challenged Bale to win his place back in the team.
"It looked like he was leaving but now he is here and now I'm going to count on him, just like all the other players that are in the squad," Zidane said.
Lampard calls for more action after racial abuse of Chelsea's Abraham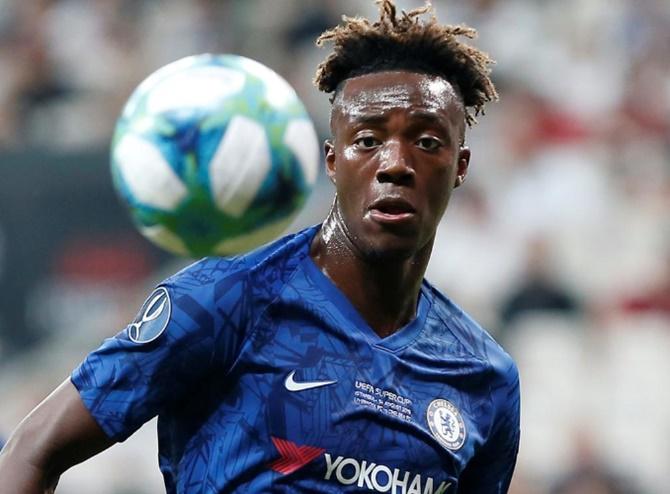 Chelsea coach Frank Lampard says he felt "disgusted" when he heard about the racist abuse striker Tammy Abraham received following their UEFA Super Cup loss to Liverpool and urged social media companies to take stricter action.
Abraham took the decisive penalty at 5-4 on Wednesday and saw his effort saved by goalkeeper Adrian which handed European champions Liverpool the trophy in Istanbul, after which the 21-year-old was subjected to racist abuse on social media.
"Obviously Tammy is more than disappointed, who wouldn't be? I'm disgusted by this so-called Chelsea fan," Lampard told reporters ahead of the visit of Leicester City in the Premier League. "I'm so angry for Tammy... for us as a club, because that's not what we're about.
"I don't know how it's allowed on (social media) platforms, it's too easy. Something needs to be done, as well as obviously changing mindsets completely.
"Tammy asked me to take the fifth penalty because he wanted to stand up on a big night when the world was watching. Moments afterwards, somebody sitting behind a keyboard or a phone has said the most disgusting things possible."
British anti-discriminatory body Kick It Out and Premier League players such as Marcus Rashford and Jesse Lingard offered their support to the striker in the wake of the abuse.
Abraham scored 26 goals on loan at Aston Villa in the Championship last season and Lampard said he expects him to find the net just as frequently for Chelsea once he opens his account.
"Tammy is always desperate to score and that's one of the things I love about him," the former England international added. "He's hungry, he wants to score in training... But he needs to be relaxed at the same time."
Lampard also hailed Mason Mount, saying the 20-year-old midfielder could play a crucial role in what could be his breakthrough season in the senior team.
Sanchez keen on staying at Man United, says Solskjaer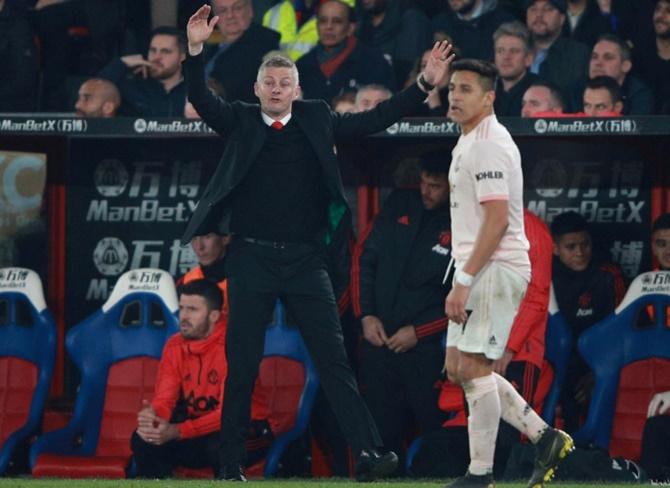 Manchester United manager Ole Gunnar Solskjaer on Friday dismissed media reports that claimed Alexis Sanchez was keen on leaving the Premier League club before the European transfer window shuts next month.
Sanchez was not included in United's squad for their opening league win against Chelsea last weekend which led to speculation that the Chilean forward was seeking a move away from the Old Trafford side before the European window shuts on Sept. 2.
"Alexis is such a professional. He comes in working every single day, really hard. He wants to be part of this," Solskjaer told reporters ahead of Monday's league trip to Wolverhampton Wanderers.
"These stories, that he's been put in the reserves... of course he hasn't. He's part of our squad and he's a very good player. He's a few weeks behind the rest but he's very close to being part of it.
"We don't have the biggest forward line so Alexis might end up playing a lot more games than you expect. We expect him to come good at this club. He's quality."
United failed to beat Wolves in three matches in all competitions last season and Solskjaer is wary of the threat of Nuno Espirito Santo's side who finished a remarkable seventh in their first season back in the top flight.
"They were tough games and Wolves are a hard team to break down," Solskjaer said. "(They) defend deep, don't give you a lot of spaces, they can counter attack and (their) set pieces are always dangerous.
"We've been looking at the games last season to see if there's anything different to do this time. But our form, our attitude and the mood after the win is great so we go into the game confident."
Pochettino unsure if Eriksen will remain at Tottenham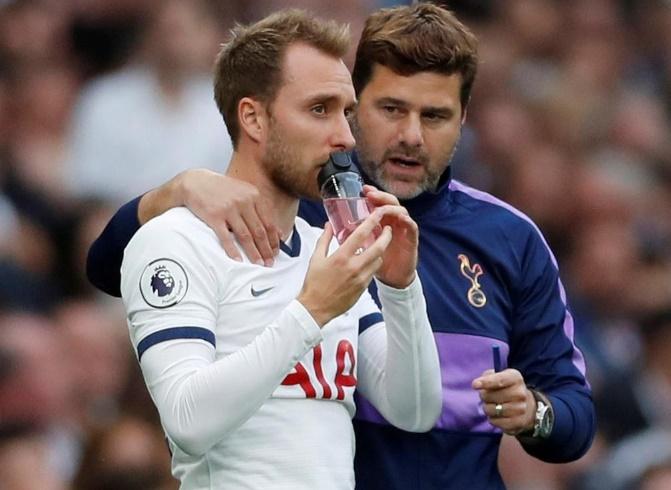 Tottenham Hotspur playmaker Christian Eriksen is in contention to start Saturday's Premier League clash at Manchester City but doubts remain if he will stay at the club beyond the European transfer deadline, manager Mauricio Pochettino said on Friday.
Eriksen, who arrived at Spurs from Ajax Amsterdam in August 2013, has been a pivotal figure in Pochettino's side that ended runners-up to Liverpool in the Champions League and took fourth place in the league last season.
The 27-year-old, who has a year left on his Spurs contract and previously said he wanted a new challenge, has been linked by the Spanish media with a move to Real Madrid before the European transfer window closes on Sep. 2.
"I don't know," Pochettino told a news conference when asked if Eriksen would stay.
"My point is to help all the players, to support all the players until they decide with the club to go a different way with their career, and to show respect to all.
"Sometimes it is difficult to understand outside of football or this club that respect means respect."
Eriksen, who was a substitute in Tottenham's 3-1 win over Aston Villa last weekend, has also said he is open to extending his stay at north London if the clubs seeking his signature do not represent a "step up".