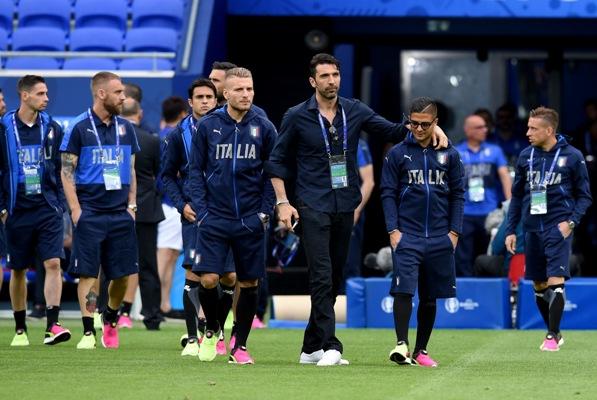 IMAGE: (left to right) Ciro Immobile, Gianluigi Buffon and Lorenzo Insigne of Italy chat on the pitch during a training session ahead at the Euro 2016. Photograph: Claudio Villa/Getty Images.
Italy midfielder Alessandro Florenzi believes they can prove the doubters wrong again in Friday's Euro 2016 clash with Sweden in Toulouse.
The Italians arrived at the tournament with a squad largely deprived of stand-out talents that many believed to be the country's weakest in a long time.
A 2-0 win over Belgium in their Group E opener on Monday, however, silenced the doubters.
"We have proved that Italy is not the team that was lacking something or had no technical players as was the verdict of several newspapers prior to the European Championship," Florenzi said in a news conference.
Florenzi added that Italy were supremely focussed and determined.
"We are a very close group and most of the merit goes to the coach (Antonio Conte), who has been able to transmit his values," the AS Roma player said.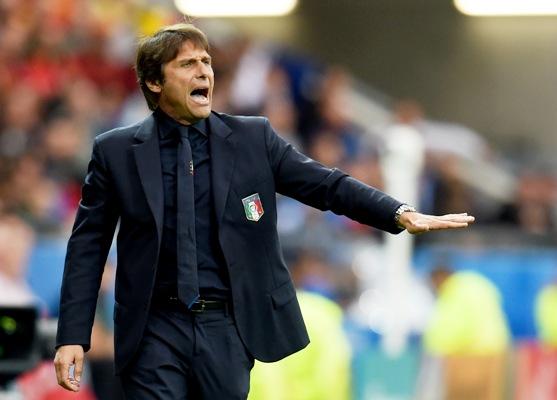 IMAGE: Head coach of Italy Antonio Conte. Photograph: Claudio Villa/Stringer/Getty Images.
Conte, who will step down as coach at the end of the tournament to join Chelsea, won three straight league titles in charge of Juventus before taking the Italy job two years ago.
Under Conte, Italy were unbeaten in qualifying for Euro 2016, winning seven games and drawing three to finish top of their group.
Italy, who reached the final in 2012 but lost 4-0 to Spain, only gave away seven goals in 10 qualifiers.
The average age of the Italian players that faced Belgium was 31, but they were tireless in their efforts.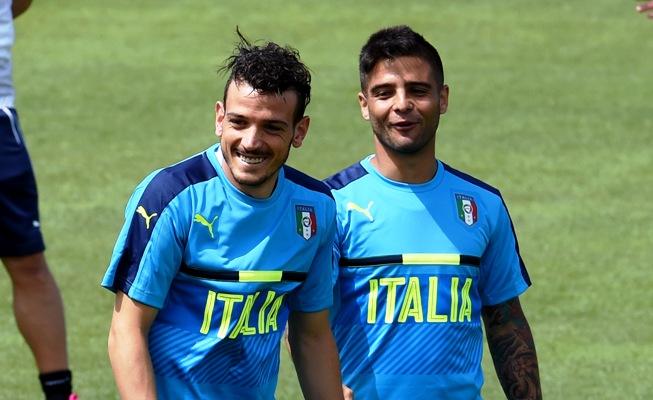 IMAGE: Alessandro Florenzi (left) and Lorenzo Insigne of Italy chat during the training session. Photograph: Claudio Villa/Getty Images.
According to UEFA's statistics, the Italian players covered 119.7 kilometres throughout the encounter, over 11 more than their opponents.
"When all of us run for the same aim, you can run for 100km and not be tired," Florenzi said.
"We hope we can do the same in our next games. After the 2-0 win over Belgium, a lot of people have eaten their words, but we just have to focus on the facts and let the others do the talking."
Florenzi, who was on the bench against Belgium, could get his first minutes at Euro 2016 against Sweden. "I'm ready to play," the 25-year-old said.
"I feel well. I hope I get the opportunity."
Italy end the group stages against Ireland in Lille on June 22.