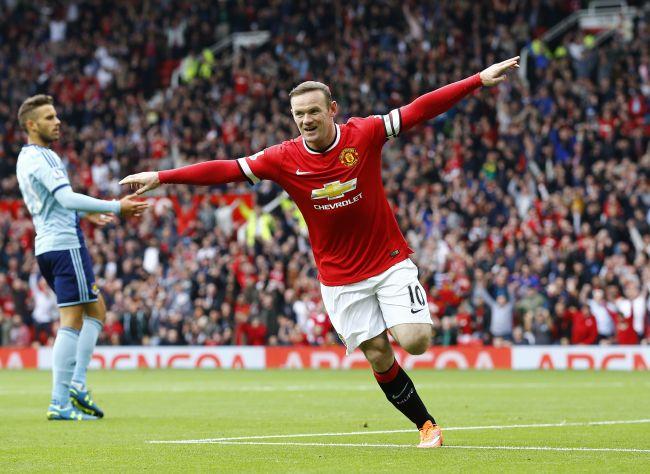 Wayne Rooney. Photograph: Darren Staples/Reuters
Wayne Rooney, who has scored more goals than anyone in the Manchester derby, is back after suspension and fit for Sunday's meeting between the city's two biggest clubs at the Etihad Stadium.
Rumours that Rooney could miss Sunday's clash had begun to circulate after media reports said he limped away from training on Monday with a foot injury.
Manchester United manager Louis van Gaal told reporters on Friday, however, that Rooney would feature, but fellow striker Radamel Falcao would not be available.
"Falcao is still injured," he said. "Rooney shall play, he is my captain."
'City in the last few matches was not so good'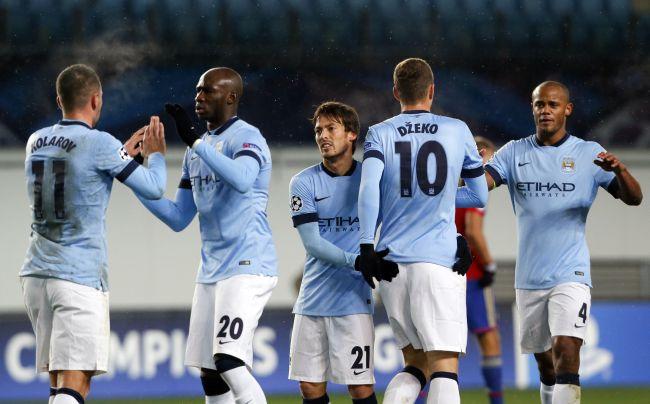 Manchester City players celebrate after scoring a goal. Photograph: Maxim Shemetov/Reuters
After scoring a late equalising goal in their last two games, against West Bromwich Albion and Chelsea, United believe they go into Sunday's match in better heart than rivals City, who have recently surrendered a 2-0 halftime lead in drawing with CSKA Moscow, then lost to West Ham United in the league and Newcastle United in the Capital One (League) Cup.
"What we have seen of City in the last few matches was not so good," said Van Gaal, who believes his team can win his first Manchester derby.
"That is our goal, to win. It is possible, we are growing.
"This is the biggest derby that I shall manage. It is one of 38 (league) matches we have to play, but for the fans it is unbelievably big as a rivalry and I have felt that also with a lot of the players in the squad, but also especially with (assistant manager) Ryan Giggs.
Rooney has 11 derby goals to his name in 22 games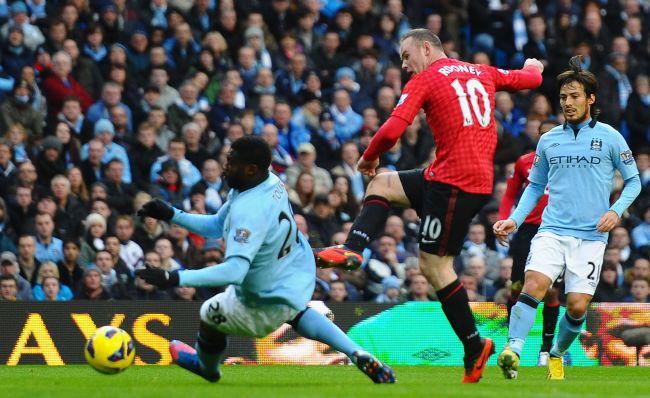 Wayne Rooney shoots to score during a Manchester derby. Photograph: Laurence Griffiths/Getty Images
"When he presented the analysis on City, I felt more tension with him. It was good to see. I have to analyse and prepare for all games in the same manner, but for the players and the fans it is different."
Rooney, who has 11 derby goals to his name in 22 games, has missed United's last three matches through suspension after being sent off against West Ham on Sept. 27.
The late point earned by Robin van Persie's last-minute equaliser at home to Chelsea on Sunday took them into eighth place but a win would move them only one point behind their neighbours, who are currently third.