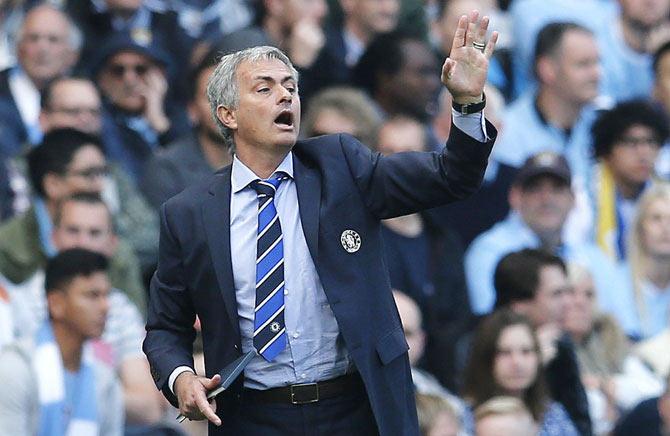 Chelsea manager Jose Mourinho. Photograph: Suzanne Plunkett/Reuters
Chelsea manager Jose Mourinho believes there is no need for English football to introduce American Football's 'Rooney Rule', saying "there is no racism" in the game.
A law whereby at least one black or ethnic minority candidate must be interviewed for every head coaching job has been in force in NFL since 2003 after it was pushed forward by Pittsburgh Steelers owner Dan Rooney.
No such requirement exists in English football and only two black managers are employed throughout the 92 Premier League and Football League clubs.
Asked about the issue on Friday at his pre-weekend news conference, Mourinho said: "There is no racism in football. Football is not so stupid to close doors to people.
"If you are good, you get the job. If you are top, you are top."
Carlisle boss Keith Curle and Huddersfield's Chris Powell are the only black managers in the English professional game, although around 25 percent of players are black or from ethnic minorities.