Newcastle United's Netherlands midfielder Siem de Jong has had surgery after suffering a collapsed lung and will be sidelined for eight weeks, the Premier League club said on Tuesday.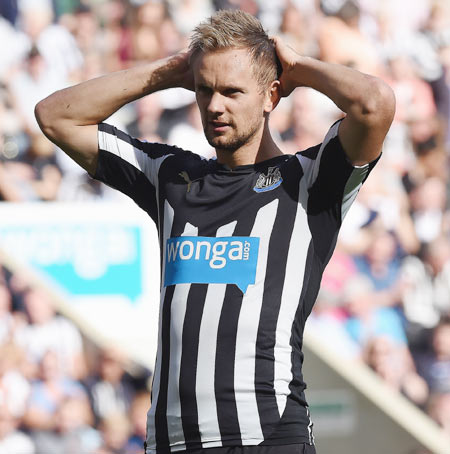 The condition is similar to a complaint he had in 2013 when he was at Ajax Amsterdam.
The 26-year-old had been out of action with a torn thigh muscle but was nearing a return to first-team duty.
"After four months of hard work getting back to full fitness it is such bad luck to suffer another setback," De Jong said on the club's website (www.nufc.co.uk).
"We are all hopeful that the surgery I have had will ensure I don't have any repeat of the condition in the future.
"It's very sad for me personally, especially since I was almost back in contention and feeling great.
"I'm sorry for my teammates, the club and our fans that I'm not able to help the team for a little while longer.
"I am determined to come back stronger as soon as possible."
Image: Siem de Jong of Newcastle United
Photograph: Nigel Roddis/Getty Images