Chelsea's slim hopes of winning the Premier League all but evaporated in the Stamford Bridge sunshine on Sunday as Norwich City ground out a 0-0 draw that left them hanging on to top- flight status by their fingernails.
Jose Mourinho's side needed a win to keep Manchester City and Liverpool on their toes but were frustrated by a wall of yellow and missed the chance to return to the top of the table.
With one game left Chelsea's only chance of winning the title is to beat relegated Cardiff City and hope that neither City or Liverpool take more than one point from their remaining two fixtures.
Manchester City lead the standings on goal difference from Liverpool with both on 80 points from 36 matches. Chelsea have 79 points from 37.
Defeat would have relegated Norwich along with Cardiff and Fulham but a draw means they now must beat Arsenal on the final day of the season and hope Sunderland lose their remaining two fixtures, both of which are at home.
Chelsea coach Jose Mourinho was desperate to avoid a third successive home defeat after his 77-match unbeaten league record at Stamford Bridge ended with defeat by Sunderland last month and Atletico Madrid won 3-1 to knock them out of the Champions League.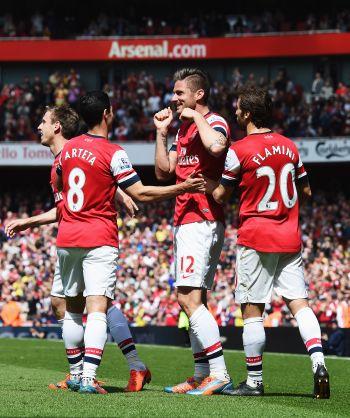 He said he was surprised by Norwich's defensive tactics, however, believing they would attack more as they had to win to have retain a realistic chance of avoiding the drop.
"We were waiting for a kind of crazy game, especially in the second half when we thought they would gamble everything for the chance to survive but they defended much more," Mourinho, whose side beat Liverpool last weekend, told Sky Sports.
"That is not my problem. All I have to say is that in the first half we were not good enough."
Chelsea's only consolation was that they are now guaranteed to finish third and will not have to play a Champions League qualifier at the start of next season.
Norwich, who had lost their last eight successive away league matches, now "need a miracle" to survive, according to their defender Michael Turner.
"Of course, it's a good point but we needed three ideally," Turner said. "We need Sunderland to lose in midweek and at the weekend and then we need to win. We'll work hard and fingers crossed. We need a miracle now."
They have 33 points, two behind Sunderland (35) who are one place above the relegation zone after Saturday's 1-0 victory at Manchester United.
GOAL DIFFERENCE
Sunderland also have a much better goal difference than Norwich and face matches against West Bromwich Albion and Swansea City, both of whom have nothing much to play for.
Earlier, Arsenal strolled to a 1-0 win over West Brom whose place in the Premier League next season is now certain following Norwich's failure to win.
Albion can only go down now if they lose to Stoke next week and Norwich beat Arsenal by more than 20 goals.
Chelsea had the better chances to win a tense match, hitting the woodwork twice through Andre Schuerrle and substitute David Luiz and both teams had strong penalty appeals.
Norwich attacker Martin Olsson was felled by John Terry in the first half while Chelsea playmaker Eden Hazard, who annoyed Mourinho with his "lack of commitment" against Atletico, and came on at halftime, was brought down in the second half but neither resulted in a spot-kick.
"I felt we had a stone-wall penalty in the first half and if we'd had got that we would have had two more points," Norwich manager Neil Adams said.
"I was tempted to put two strikers on but what you don't want to do is give the ball away because if we'd lost we would have been relegated."
Olivier Giroud's first-half header gave Arsenal victory over West Brom in a tame end-of-season match at the Emirates.
Arsenal, who have 76 points, will now finish fourth, ensuring them of a 17th successive tilt at the Champions League next season.
Norwich's failure to win at Chelsea meant that while West Brom are effectively safe, Aston Villa and Hull City cannot be relegated.
Image: Olivier Giroud of Arsenal celebrates with team mates after scoring
Photograph: Shaun Botterill/Getty Images