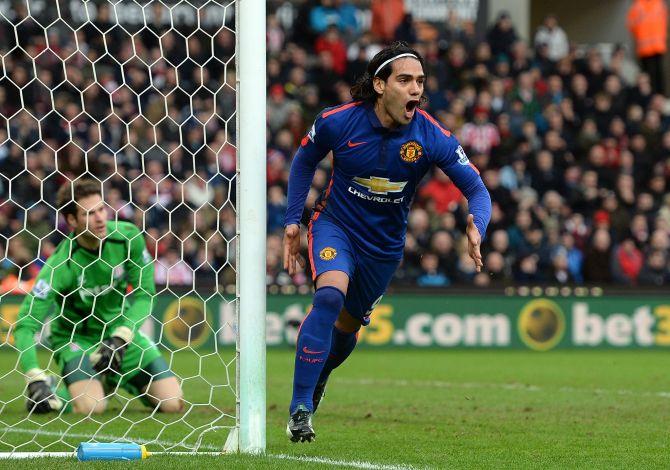 Radamel Falcao of Manchester United celebrates after scoring. Photograph: Gareth Copley/Getty Images
Manchester United's Radamel Falcao may have hoped for a crumb of comfort from his manager Louis van Gaal, but was instead told on Friday to prove himself or get used to a supporting role at Old Trafford.
When the on-loan striker joined United from Monaco in September he was heralded as one of the game's best talents with a hefty salary to match his reputation as a hardened goal-getter.
Yet a disappointing start to the season, which has included only glimpses of the predatory instincts that marked his early career, and a return of only three goals have apparently failed to impress Van Gaal.
The Colombian has frequently been left to kick his heels on the bench and was excluded from the squad entirely for Sunday's home defeat by Southampton.
His arrival, along with that of Angel Di Maria, was a statement that United retained the pulling power of Europe's elite clubs despite not being in the Champions League.
Van Gaal, however, is unimpressed with past glories.
"If a player costs £95 million or £5,000 it doesn't make any difference. You have to prove yourself," he told reporters, implying that the forward had failed to make his mark at Old Trafford.
Unlikely that United will choose to make the Falcao's move permanent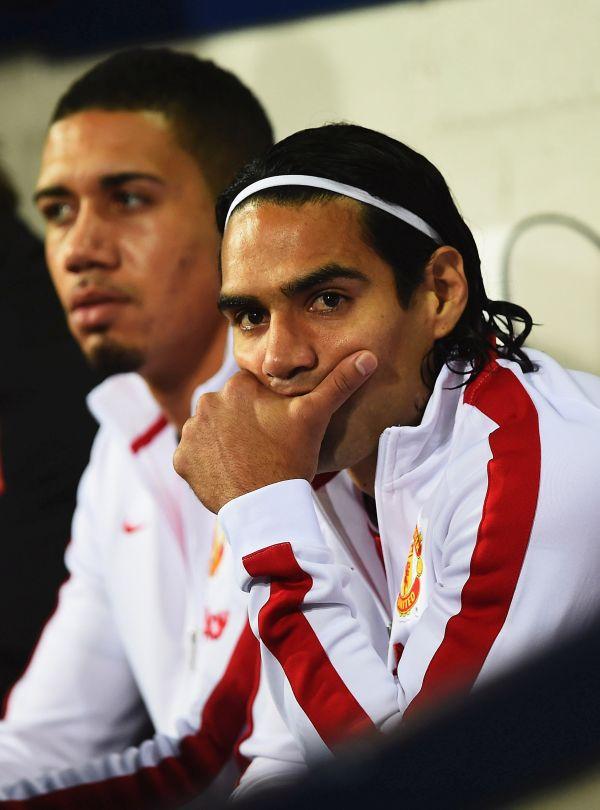 Radamel Falcao. Photograph: Laurence Griffiths/Getty Images
As each week passes it becomes increasingly unlikely that United will choose to make the striker's move permanent, with parent club Monaco likely to demand a huge fee.
Even for United, whose vast income seems to leave them largely untroubled by the Financial Fair Play restrictions that limit their rivals' outlay, a move for Falcao, who suffered a serious knee injury last year, appears unlikely.
"He has to prove himself, that we have agreed," Van Gaal added.
"We have made this deal and everything is clear and it is not the end of the year (the duration of his loan spell) so he has the chance for that."
After taking only two points from their last nine, United's title hopes seem to have evaporated ahead of Saturday's game at struggling Queen's Park Rangers.
The manager, however, said they will not be tempted into the transfer market.
"I don't think that we shall be very active as not many players of a certain level are available," he said.