'It's an honour to wear the No 7 and I will wear it with pride'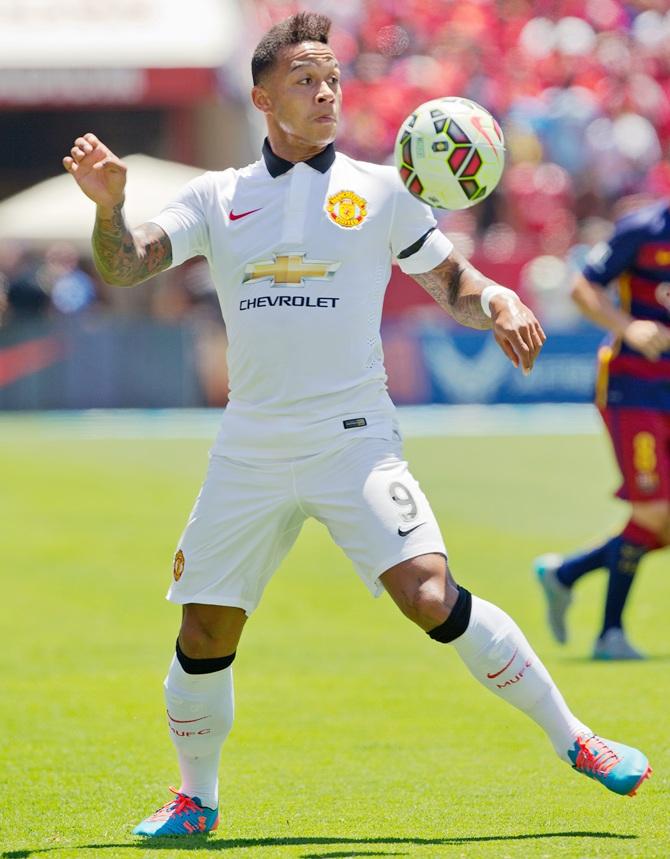 Manchester United's Memphis Depay wants to play with discipline in midfield. Photograph: Brian Bahr/Getty Images
New Manchester United signing Memphis Depay is confident he can handle the pressure of wearing the iconic No 7 jersey after making an impressive competitive debut against Tottenham Hotspur on Saturday.
The No 7 jersey was previously worn by several United greats like George best, Eric Cantona, Cristiano Ronaldo and David Beckham and was last worn by the British record signing Angel Di Maria, who left for Paris Saint-Germain recently.
Depay, who asked for the number, feels he is ready to take on that pressure and is convinced he will have a successful first year at the club.
"Yes, of course (I'm aware of the pressure) and the history," the Dutch international was quoted as saying by the British media.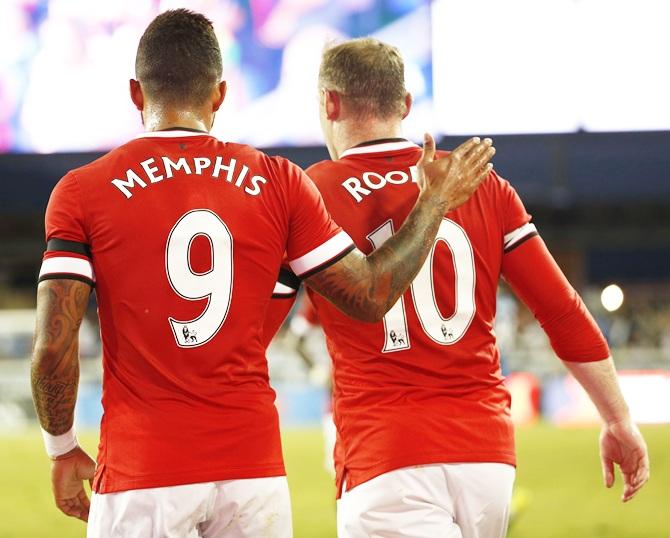 Manchester United's Memphis Depay with teammate Wayne Rooney. Photograph: Stephen Lam/Getty Images
"I appreciate the history, but I want to be my own man. It's an honour to wear the No 7 and I will wear it with pride.
"Last year I played with seven on my back (for PSV) and I scored a lot of goals so I am confident with that number."
Depay scored 22 goals last season for PSV though he failed to find the net against Tottenham Hotspur at Old Trafford on Saturday.
"I'm aware of that and I want to be as good as possible this year," the 21-year-old said. "I want to bring creative things, goals. I have to play with discipline in midfield.
"I can't lose the ball too much, but I can make risks on the sides and when I come into the third phase, then I can make my tricks and take risks."
Manchester United travel to Aston Villa for their next Premier League game on Friday night.