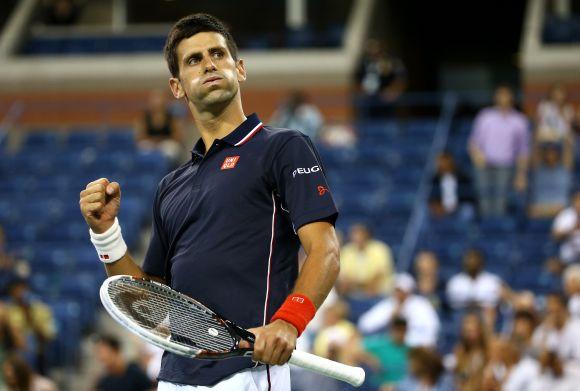 Novak Djokovic of Serbia. Photograph: Streeter Lecka/Getty Images
It would have been great for Indian tennis had Novak Djokovic turned up in this week's Davis Cup tie in Bangalore, says Somdev Devvarman, the country's leading singles player.
- Djokovic out of Serbia's Davis Cup tie against India
Djokovic was named in the Serbian Davis Cup squad but the world number one withdrew two days after suffering defeat in the US Open semi-final against Kei Nishikori.
"I wanted him to play in India for the crowd and for tennis in India. It would have been nice to have that kind of a player," Somdev, who joined the Indian squad on Monday, said after a practice session.
'Leander's presence strengthens our doubles match'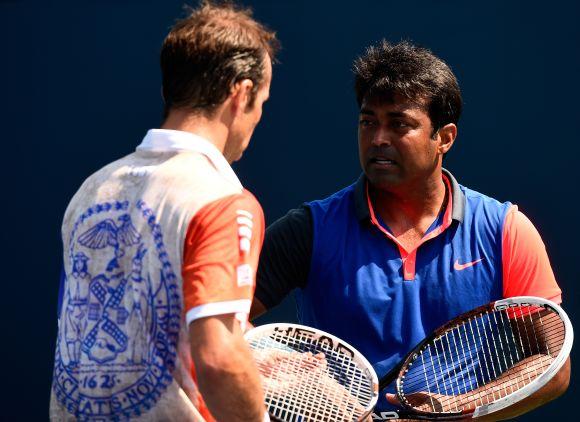 Leander Paes. Photograph: Alex Goodlett/Getty Images
India had lost to Serbia in the absence of Djokovic the last time around when the two sides clashed in the World Group first round in 2011.
Somdev said they had played in Serbia against top quality players like Viktor Troicki and Janko Tipsarevic.
On Leander Paes's inclusion in the side, he said, "His record in Davis Cup speaks for itself - fantastic player. It strengthens our doubles match. Yeah, it helps us win a match and it is good for the team.
"Doubles point is our best chance. I feel if we can win a point on the first day, things are going to be interesting," he added.
"There are chances for India without him (Djokovic). But other guys are extremely tough and are both ranked higher than Yuki and I are."
'Zimonjic has had an incredible year'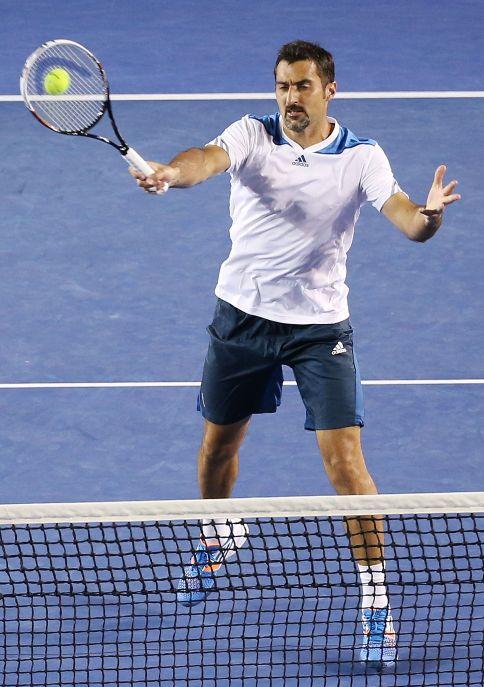 Nenad Zimonjic of Serbia

. Photograph: Michael Dodge/Getty Images
However, both teams boast of good doubles players in the form of Paes and Rohan Bopanna for India, and Filip Krajinovic and Nenad Zimonjic.
"Zimonjic has had an incredible year. He is playing with lot of confidence. Krajinovic is his partner. They beat the Bryans (Bob Bryan and brother Mike) in altitude before - both big serving teams. Bops can serve big and Lee is our clutch player, one who performs under pressure," he said.
"For Indian players it is an opportunity to play in the World Group and play against good players, and, hence, we have to play good tennis," he added.