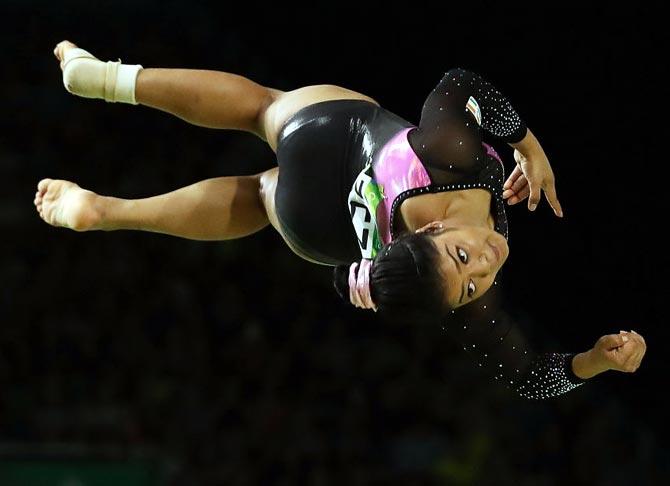 India's gymnast Pranati Nayak failed to qualify for the women's vault finals after finishing last in the event at the 21st Commonwealth Games in Gold Coast on Sunday.

Among eight gymnasts, Pranati finished at the bottom after totalling 11.983 following a penalty of -0.100 during her effort at the Coomera Indoor Sports Centre.
Rakesh Patra also finished eighth in men's ring final after scoring 12.933 (5.900 difficulty + 7.033 execution).

India's campaign in basketball ends on a dismal note

India's disappointing campaign in the basketball event ended following the men's team's third successive loss in the preliminary round Pool B as it went down 81-96 against Scotland.

India lagged 26-33 after the first quarter before putting up a fight in the second which Scotland wrested 16-15. But Scotland created a huge gap after the third quarter, pocketing it 29-11.

Pushed to the wall, India managed to grab the fourth and final quarter 29-18 but it was not enough in the end.

India had lost 87-96 to Cameroon on the opening day, before being thrashed by England 54-100 in their last two Pool B matches.

While men failed to match their opponents, Indian women's team too were no better as they lost 55-90 to New Zealand in the preliminary round, their third consecutive loss, to finish last in Pool A.

The women's team had suffered a 57-66 defeat against Jamaica in their opening match, before losing 72-85 to Malaysia in their second match at the Cairns Convention Centre.