Barcelona believes Manchester United is a better side without Real Madrid star winger Cristiano Ronaldo.
According to The Sun, Ronaldo played his last game for United in the Champions League final in Rome in 2009, which Barcelona won 2-0, before sealing an 80-million-pound switch to Real Madrid.
It quoted Barca midfielder Xavi, as saying: "Their team aren't as direct as before; they like to have the ball. I don't know if that's because of Ronaldo or not, but they move around as a unit now."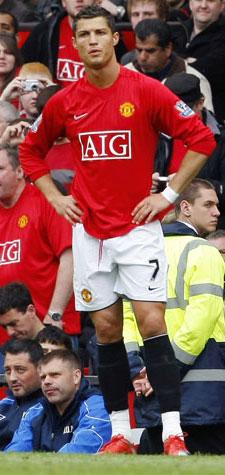 Striker David Villa added: "Ronaldo's departure has liberated them. Many great players come and go and that has allowed them to remain at the top for so long."
Wing-back Dani Alves believes United's threat is harder to nullify.
"This United team are much more unpredictable without Ronaldo," he said.
Ferguson ready to welcome back Ronaldo at Man U
Meanwhile, Manchester United boss Sir Alex Ferguson is ready to welcome back Ronaldo to Old Trafford.
Ferguson has confided to close friend and Italian World Cup-winning boss Marcello Lippi that Ronaldo would be welcomed back at Manchester United.
Ronaldo's relationship with manager Jose Mourinho is strained and he admits he misses Ferguson and life at Old Trafford.
The Sun reports that Ronaldo forced through an 80 million pounds transfer from United to Real Madrid in the summer of 2009.
Lippi said: "Sir Alex told me he would take Ronaldo back tomorrow. We both think he is an extraordinary striker who can start on either wing, or as the sole striker and perform brilliantly.
"But the truly remarkable thing about Cristiano is that he always scores."
Ronaldo has enjoyed a great season breaking the all-time La Liga record with 40 goals. He hit 51 in all, a Real record.