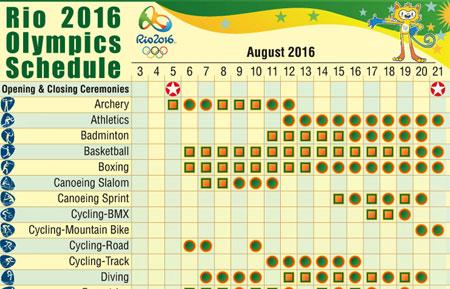 The Rio Olympics 2016 begins on August 5 and will go on till 21.
More than 10,500 athletes from 206 National Olympic Committees (NOCs), including debutants Kosovo and South Sudan, will compete for 306 sets of medals, in 28 Olympic disciplines.
These events will take place at 33 venues in the host city and at five each in the cities of Sao Paulo (Brazil's largest city), Belo Horizonte, Salvador, Brasília (Brazil's capital), and Manaus.
Find below a detailed schedule of the Games