The curtains came down at the 16th IAAF World Championships in London on Sunday and what a display of athletics it was!
There were surprises, injuries and much more in the nine-day event that saw Usain Bolt being pipped by drug-tainted Justin Gatlin for the 100m title in his final race while British long distance champ was stunned by Ethiopia's Muktar Edris in the 5,000m race.
Among others who stole the limelight were Australia's Sally Pearson, who completed one of the great sporting comebacks when she overcame two years of injury agony to win the world 100 metres hurdles title at the age of 30 on Saturday.
Emma Coburn and Courtney Frerichs won gold and silver in a dramatic women's 3,000 metres steeplechase final, the first Americans to get medals in the event.
The big-ticket event was also peppered with some drama as Botswana's sprinter Isaac Makwala ran solo to qualify for the men's 200m semi-finals after recovering from a bout of gastroenteritis caused by norovirus, which had kept him quarantined for 48 hours. Makwala could not run in the men's 200m heats after he threw up at the call room just before the race.
There was plenty of other Track & Field action that demanded our attention and we've given them their due. So scroll down to view some of the best images that went into making this World Championships a memorable one...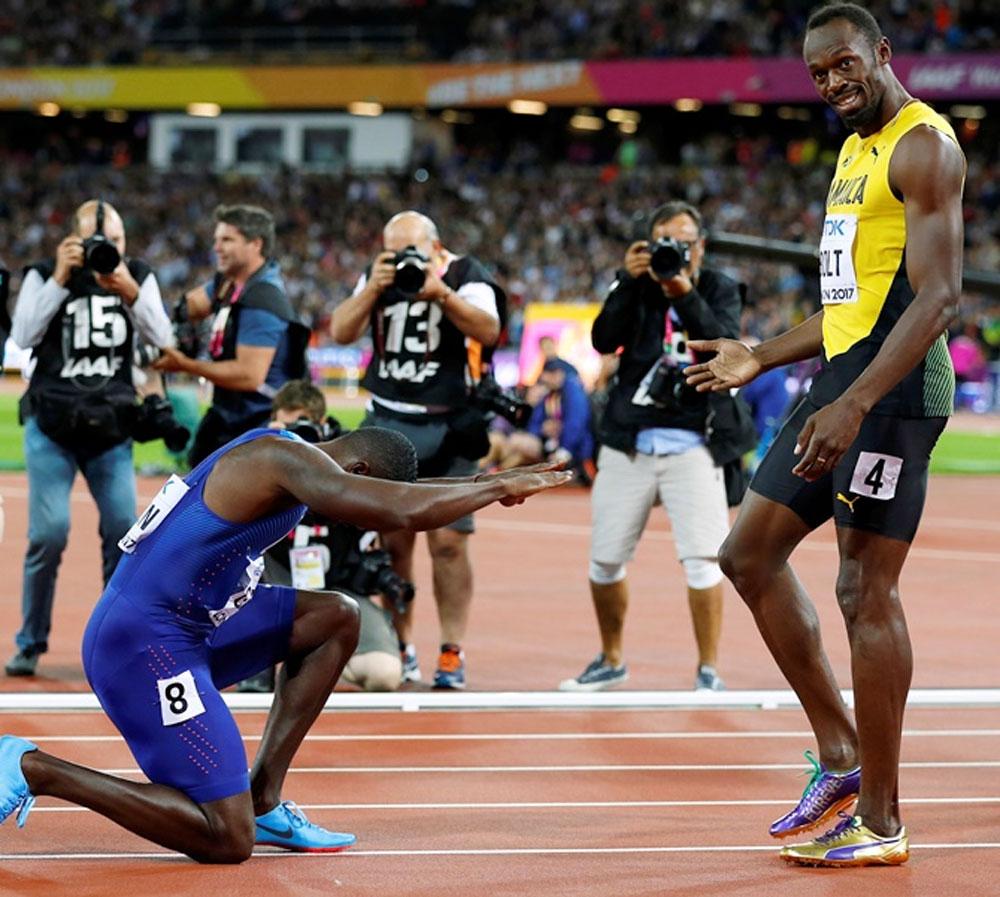 IMAGE: USA's Justin Gatlin bows down to Jamaica's Usain Bolt after the 100m final on Saturday, August 5. Photograph: Phil Noble/Reuters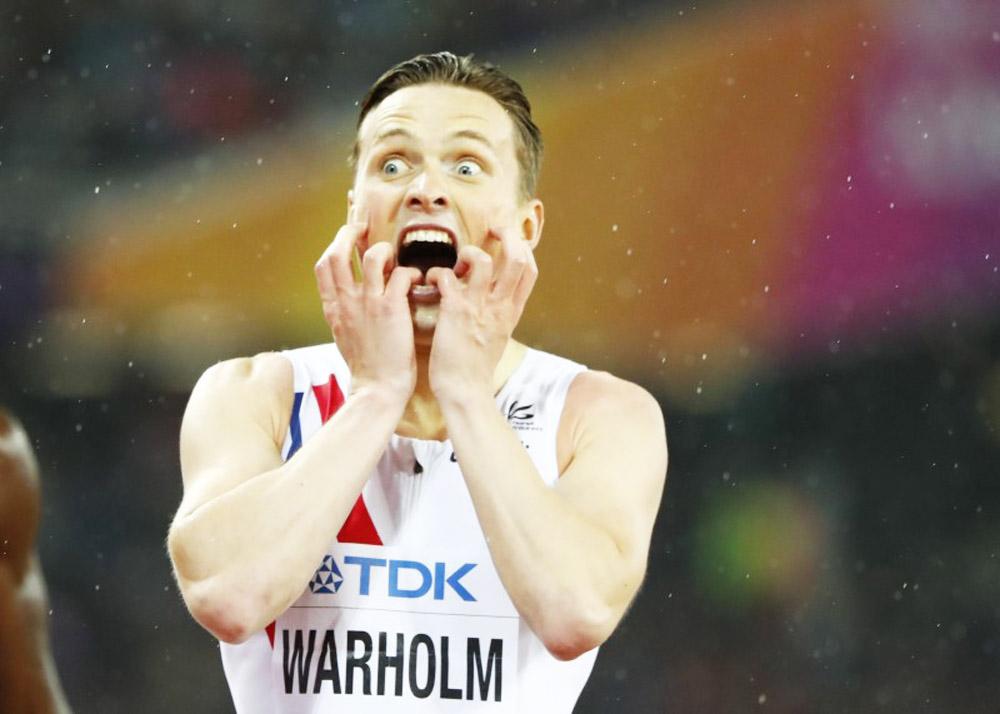 IMAGE: Norway'a Karsten Warholm reacts after winning the Men's 400 Metres Hurdles final at London Stadium on Wednesday, August 9. Photograph: Lucy Nicholson/Reuters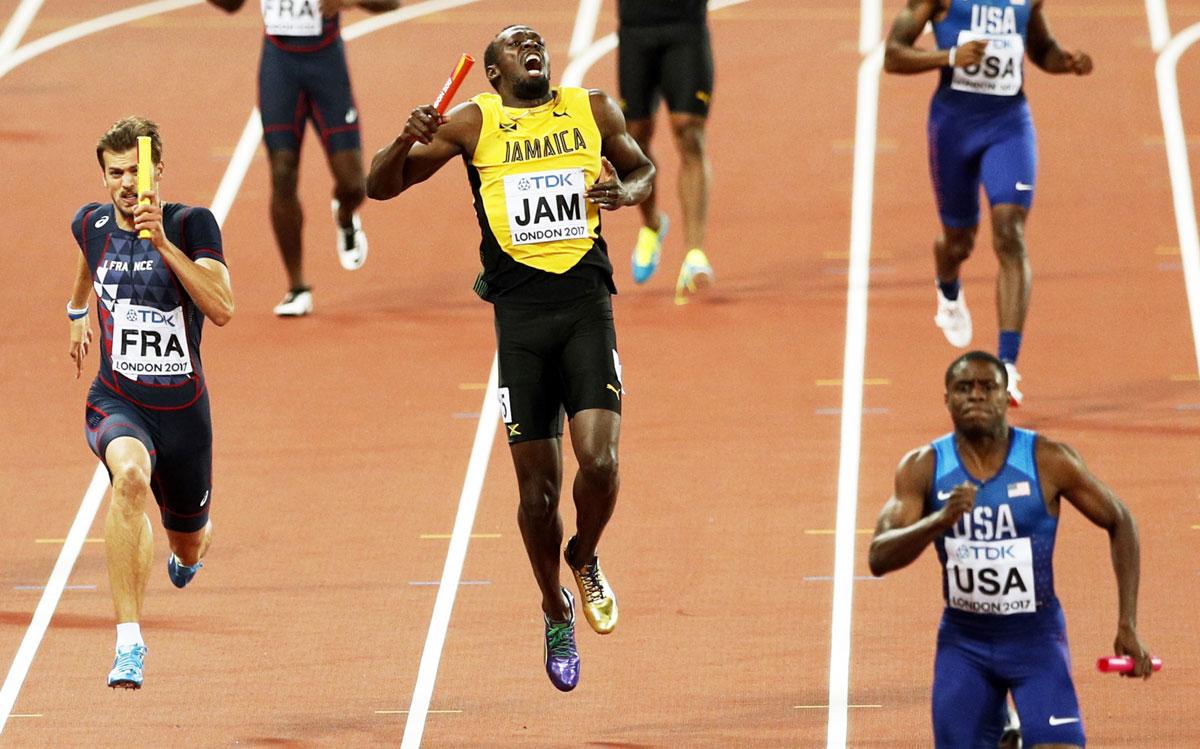 IMAGE: Jamaica's Usain Bolt, centre, pulls up with injury during the 4x100 metres relay final final on Saturday, August 12. Photograph: John Sibley/Reuters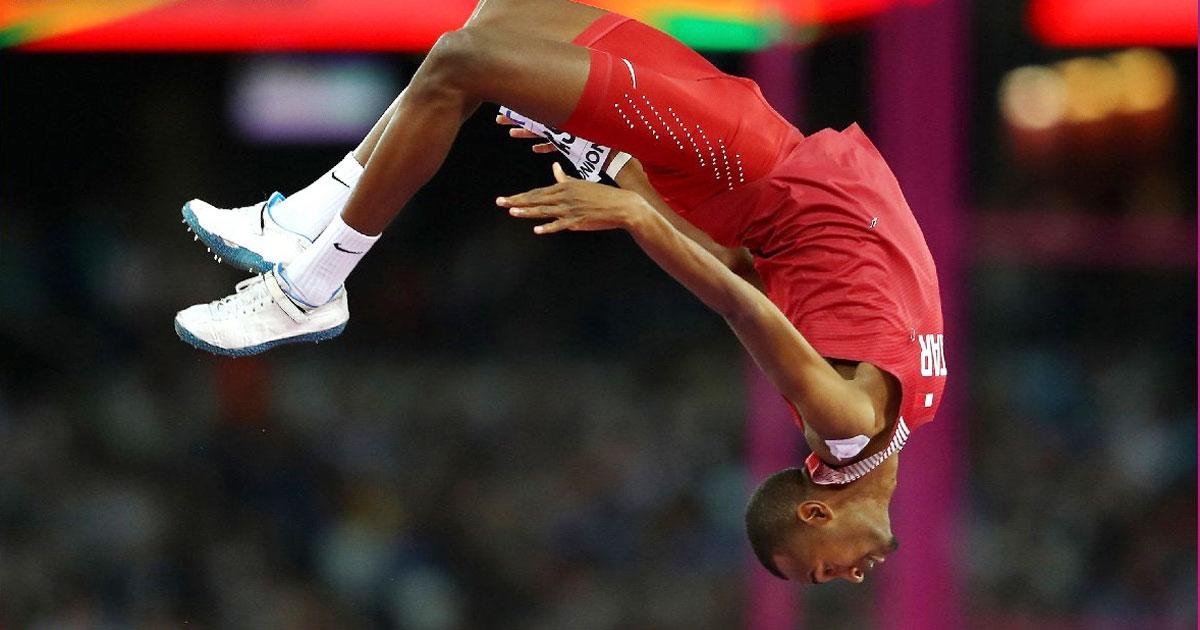 IMAGE: Qatar's Mutaz Essa Barshim in action during the high jump final on Sunday, August 13. He won the title with a winning leap of 2.35 metres. Photograph: IAAF/Twitter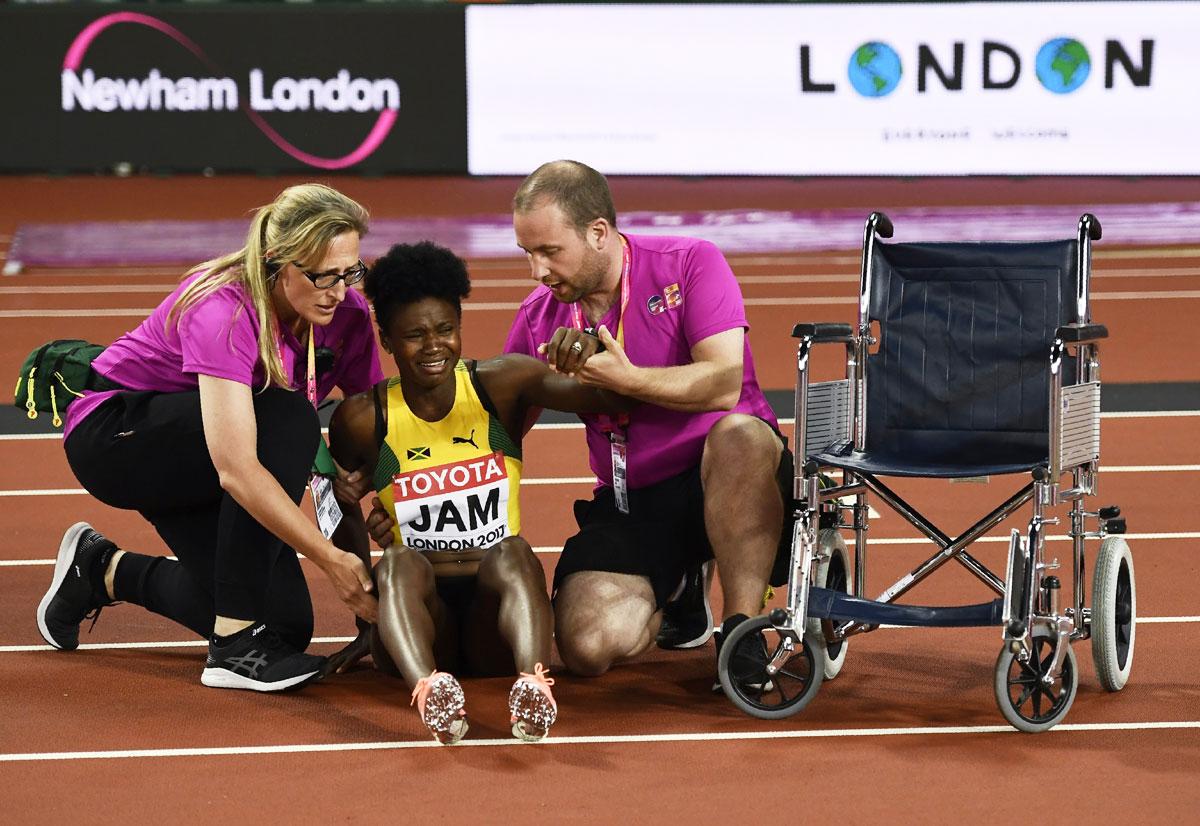 IMAGE: Jamaica's Anneisha McLaughlin-Whilby receives medical help after sustaining an injury during the women's 4x400 metres relay final on Sunday, August 13. Photograph: Dylan Martinez/Reuters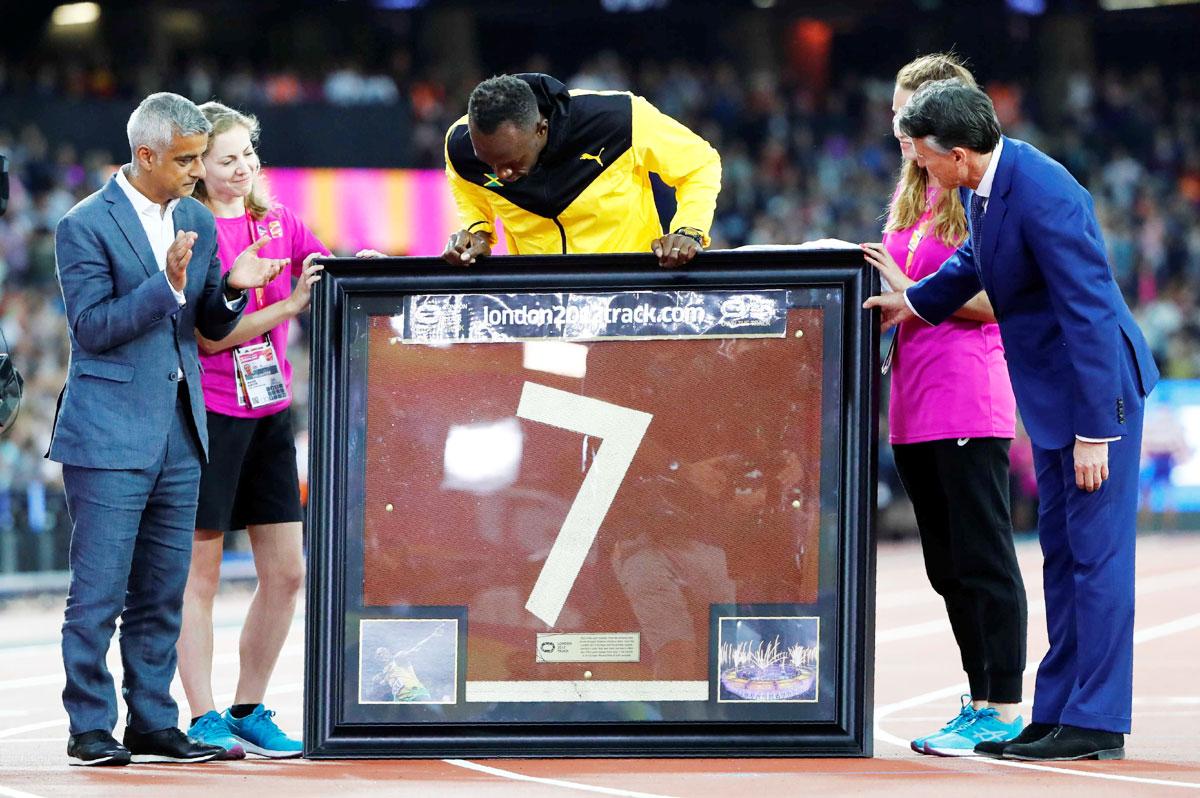 IMAGE: Jamaica's Usain Bolt receives a piece of the running track during a farewell ceremony on Sunday, August 13. Photograph: Lucy Nicholson/Reuters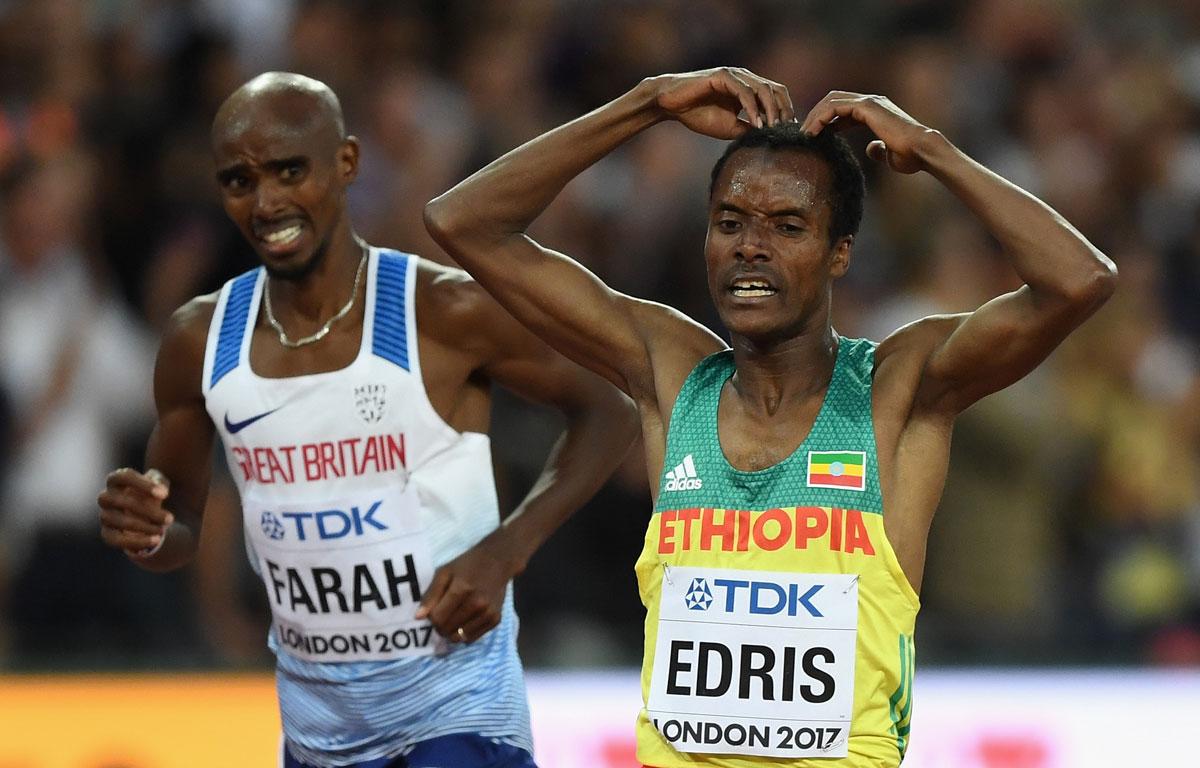 IMAGE: Ethiopia's Muktar Edris, right, does the 'Mobot' as Britain's Mo Farah looks on after crossing the finish line in the men's 5000 metres final on Saturday, August 12. The 34-year-old Briton's bid for a fifth straight global 10,000/5,000m double was scuppered as he had to settle for the silver. Photograph: Shaun Botterill/Getty Images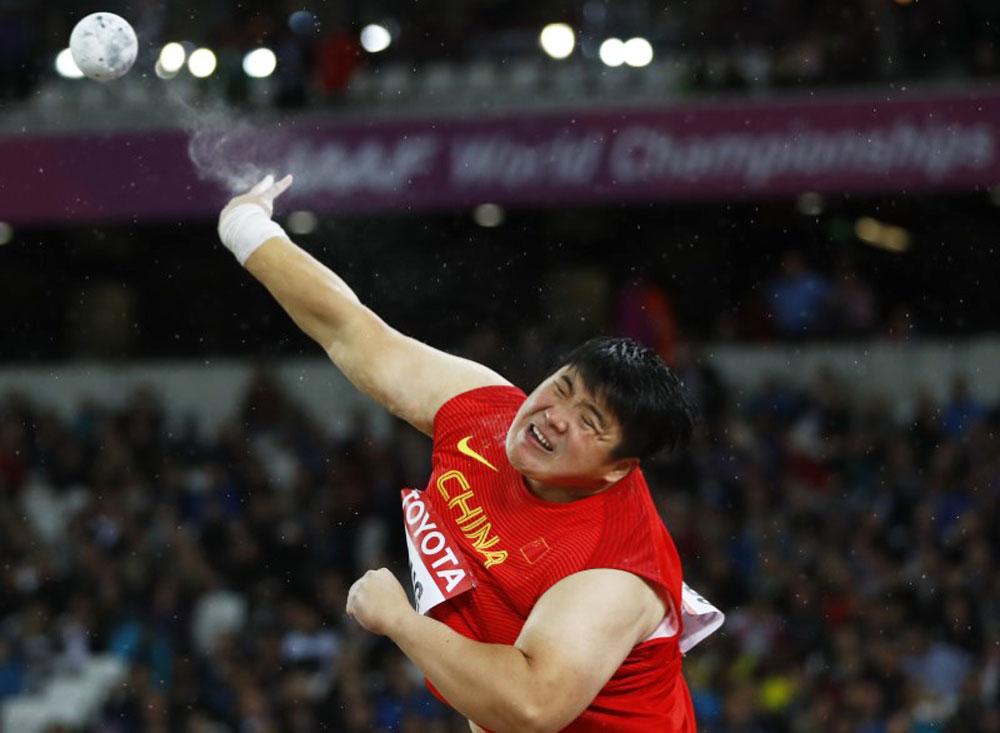 IMAGE: China's Lijiao Gong in action during the Women's Shot Put final on Wednesday, August 9. Photograph: Kai Pfaffenbach/Reuters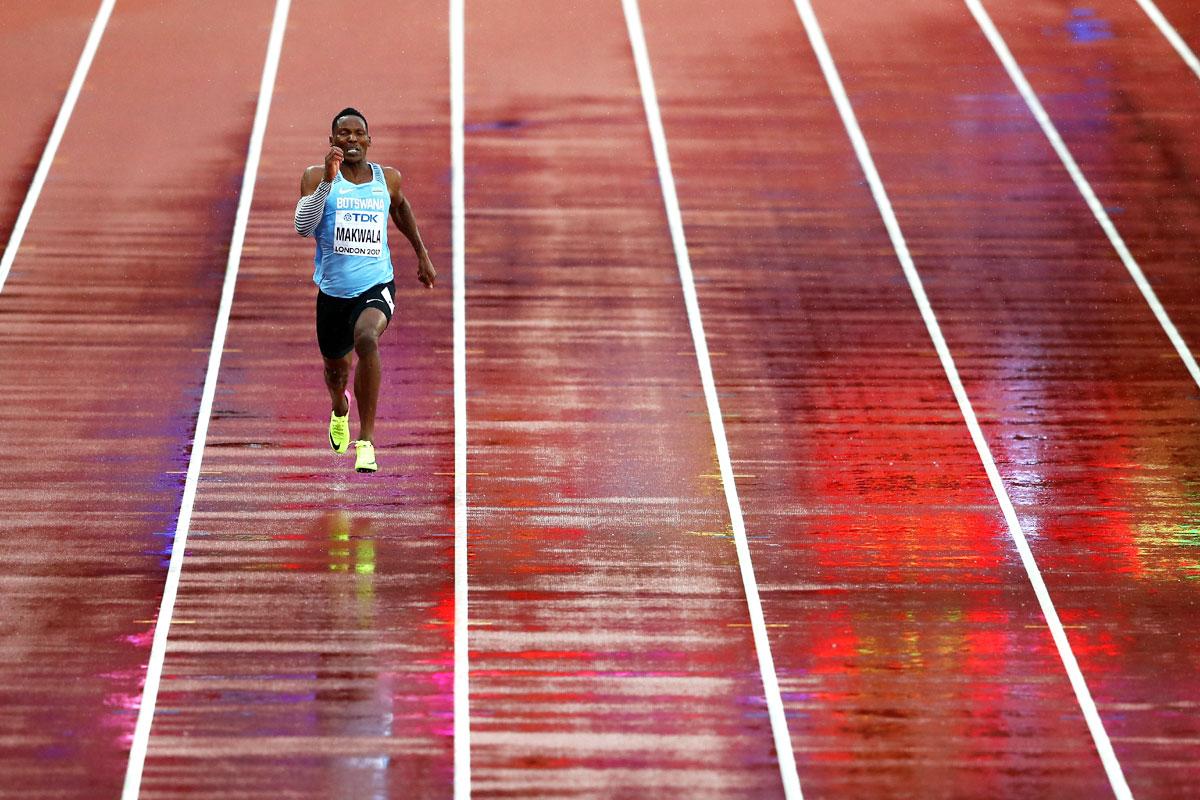 IMAGE: Botswana's Isaac Makwala competes solo in the men's 200 metres qualification during day six of the 16th IAAF World Athletics Championships in London on Wednesday, August 9.
Makwala ran solo to qualify for the men's 200m semi-finals in a rare sight at the World Athletics Championships in London on Wednesday after he recovered from a bout of gastroenteritis caused by norovirus, which had kept him quarantined for 48 hours.
Makwala could not run in the men's 200m heats on Monday after he threw up at the call room just before the race. He was later found to be having gastroenteritis due to norovirus infection and quarantined for 48 hours.
Photograph: Michael Steele/Getty Images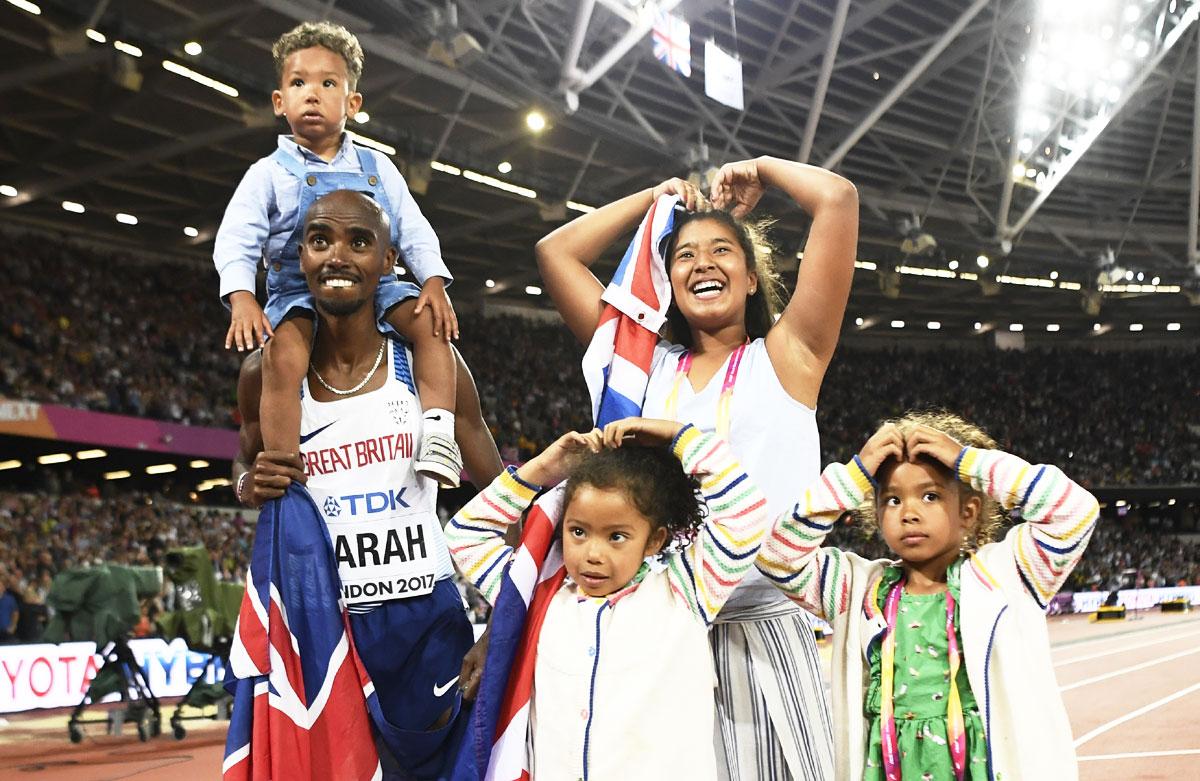 IMAGE: Britain's Mo Farah celebrates with his children after winning the men's 10000 metres final on Friday, August 4. Photograph: Dylan Martinez/Reuters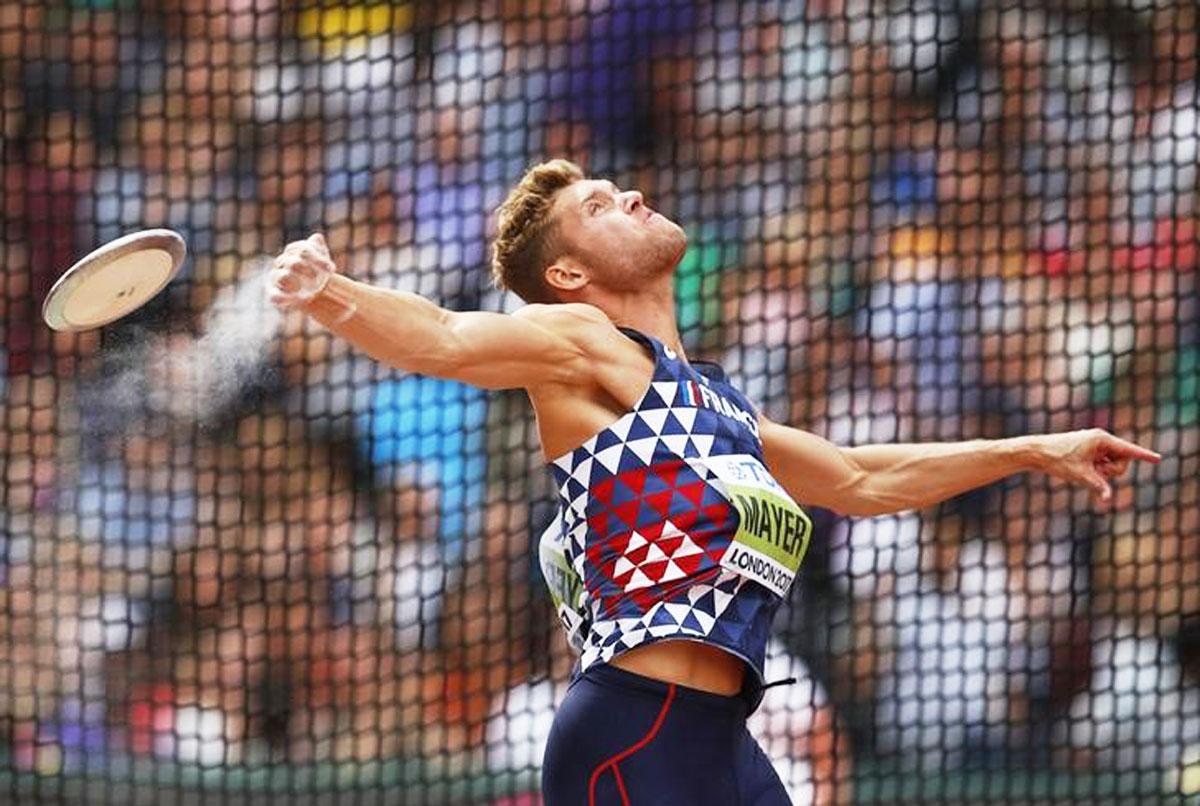 IMAGE: Kevin Mayer of France in action during the men's decathlon discus throw on Friday, August 11. Photograph: Phil Noble/Reuters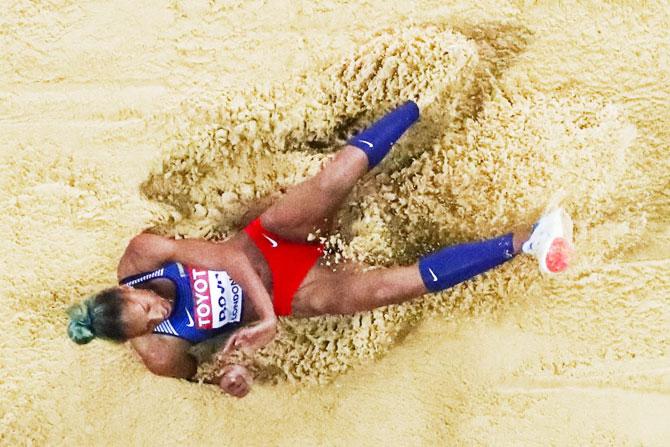 IMAGE: Venezuela's Yulimar Rojas competes in the women's triple jump final on Monday, August 7. Photograph: Fabrizio Bensch/Reuters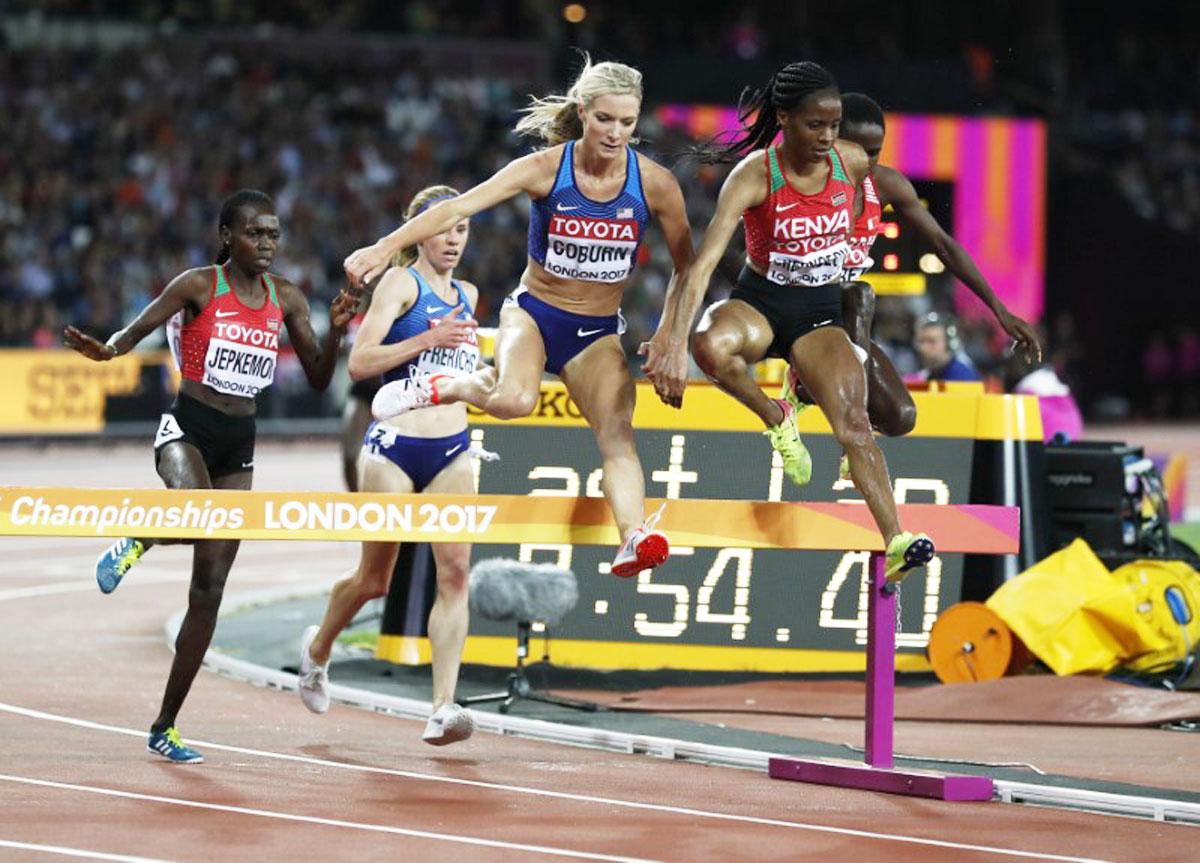 IMAGE: USA's Emma Coburn and Kenya's Beatrice Chepkoech in action during the wwomen's 3000 metres steeplechase final on Friday, August 11. Photograph: Phil Noble/Reuters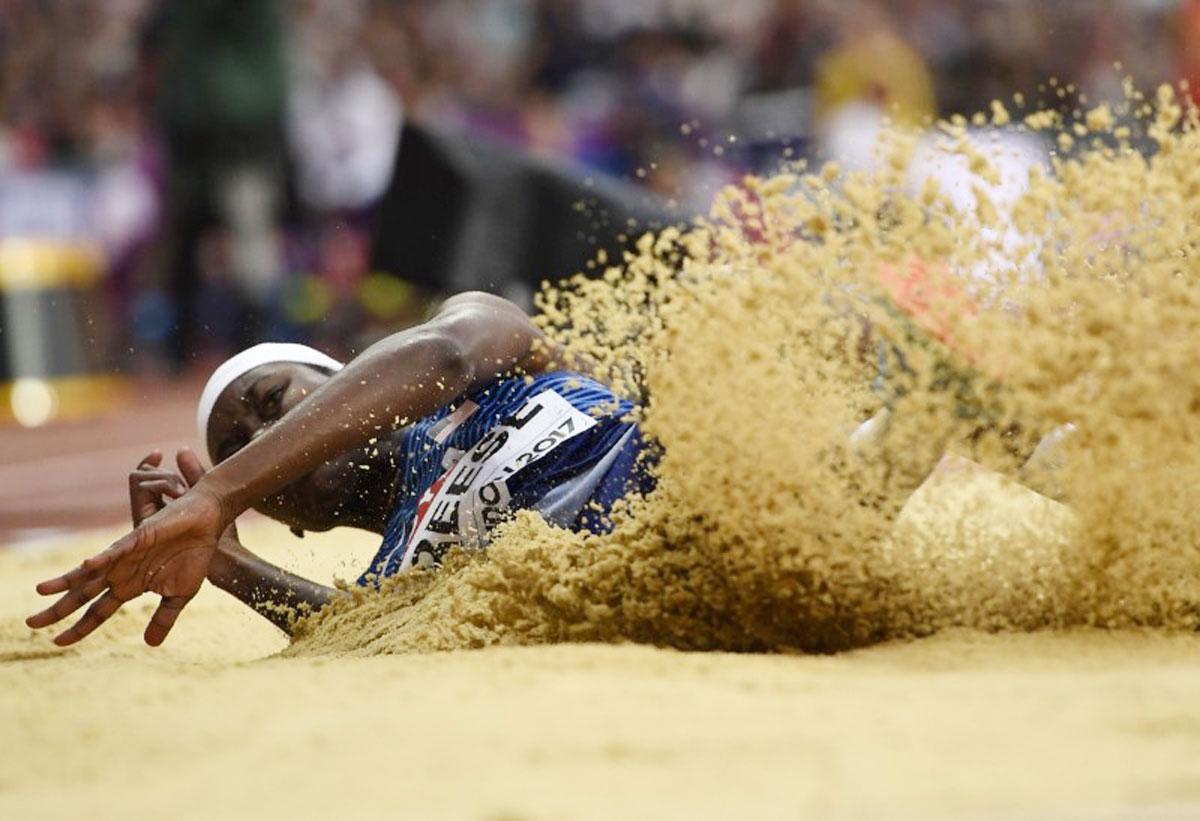 IMAGE: USA's Brittney Reese in action during the women's long jump final on Friday, August 11. Photograph: Dylan Martinez/Reuters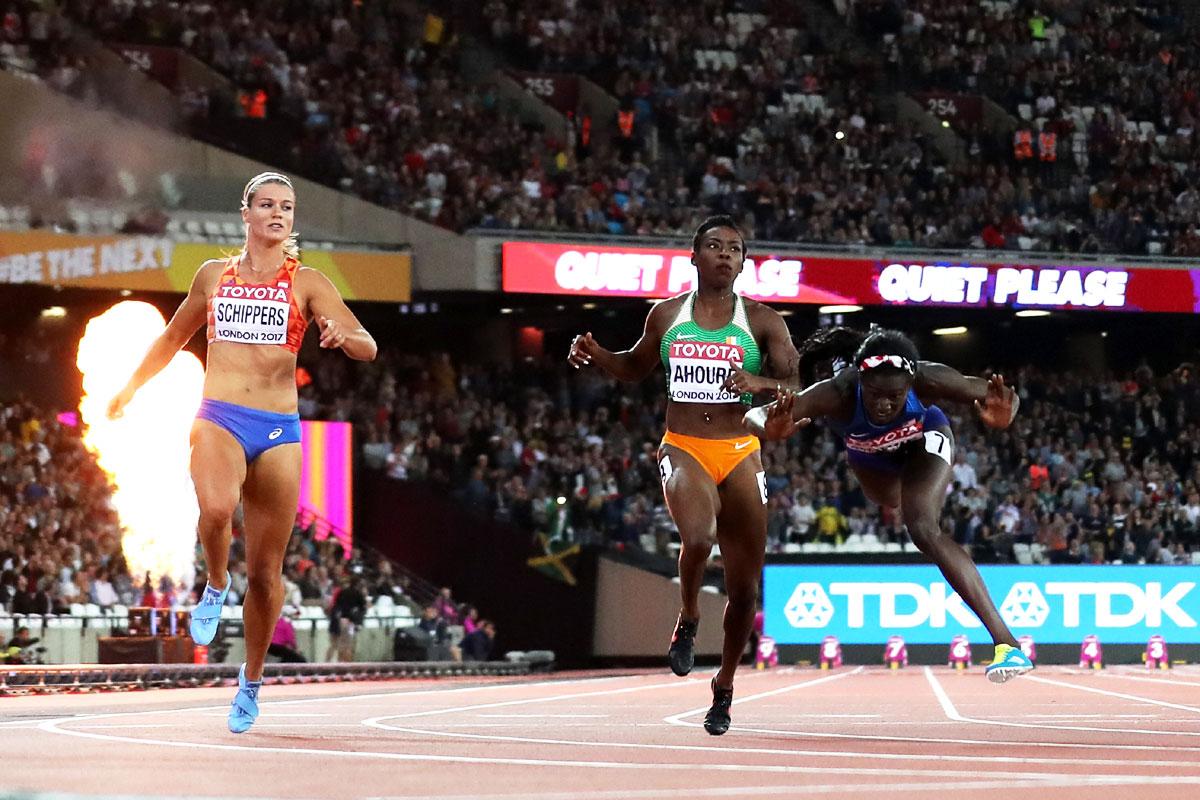 IMAGE: USA's Tori Bowie trips as she crosses the finish line to win the Women's 100 metres final on Sunday, August 6. Photograph: David Ramos/Remote/Getty Images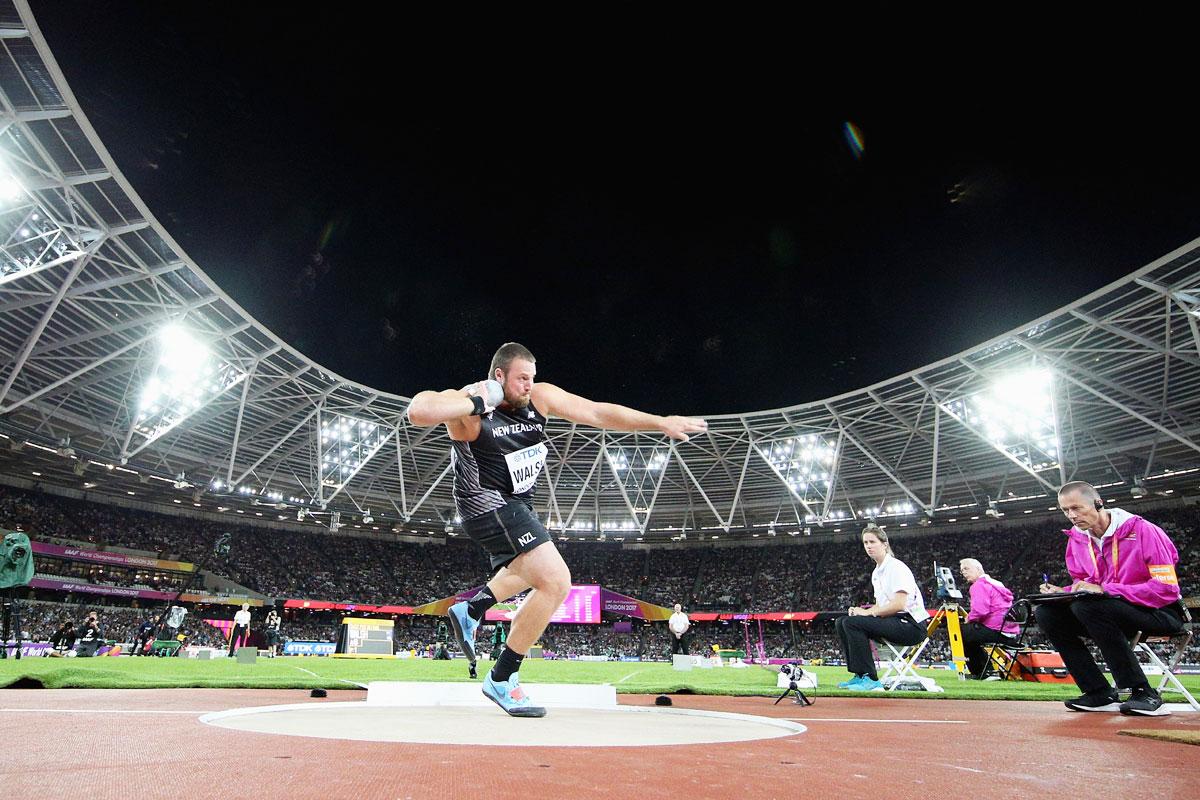 IMAGE: New Zealand's Tomas Walsh competes in the men's shot put final on Sunday, August 6. Photograph: Patrick Smith/Getty Images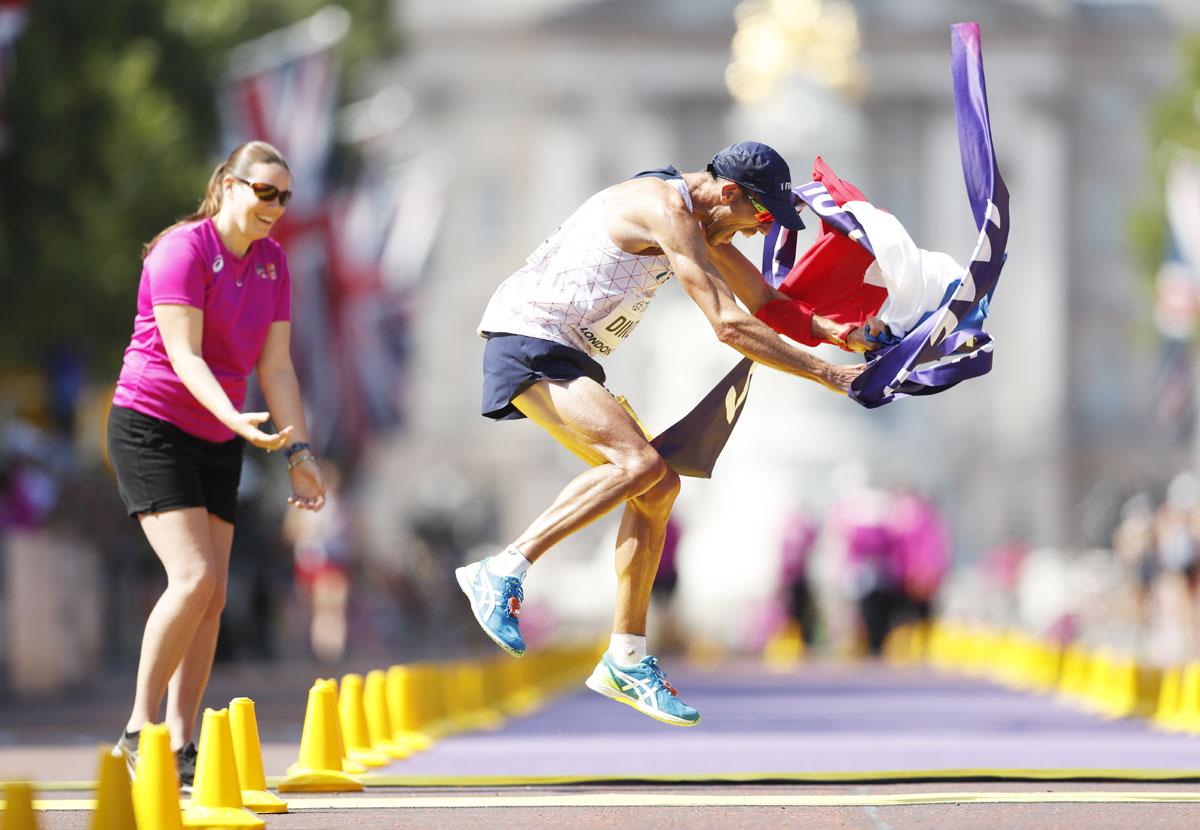 IMAGE: France's Yohann Diniz celebrates winning the gold medal in the men's 50 km walk on Sunday, Ausgust 13. Photograph: Matthew Childs/Reuters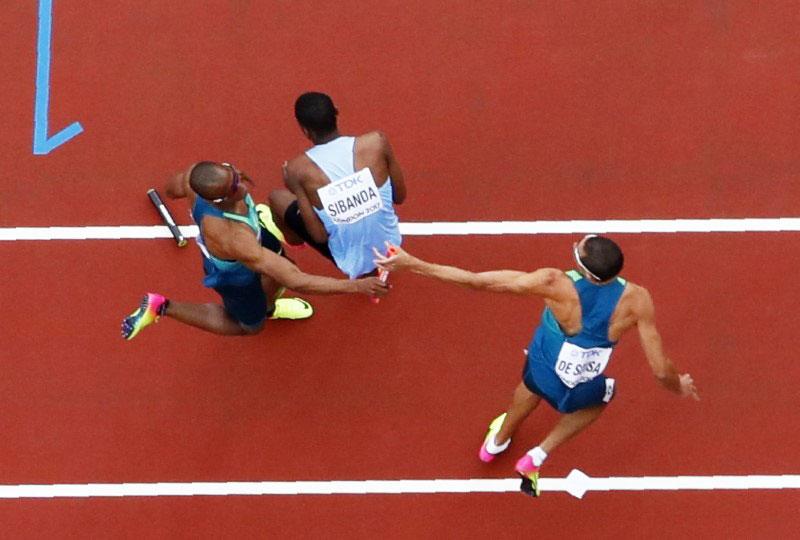 IMAGE: Botswana's Karabo Sibanda picks up the baton as Anderson Henriques and Hugo De Sousa of Brazil exchange the baton during the men's 4x400 metres relay on Friday, August 11. Photograph: Fabrizio Bensch/Reuters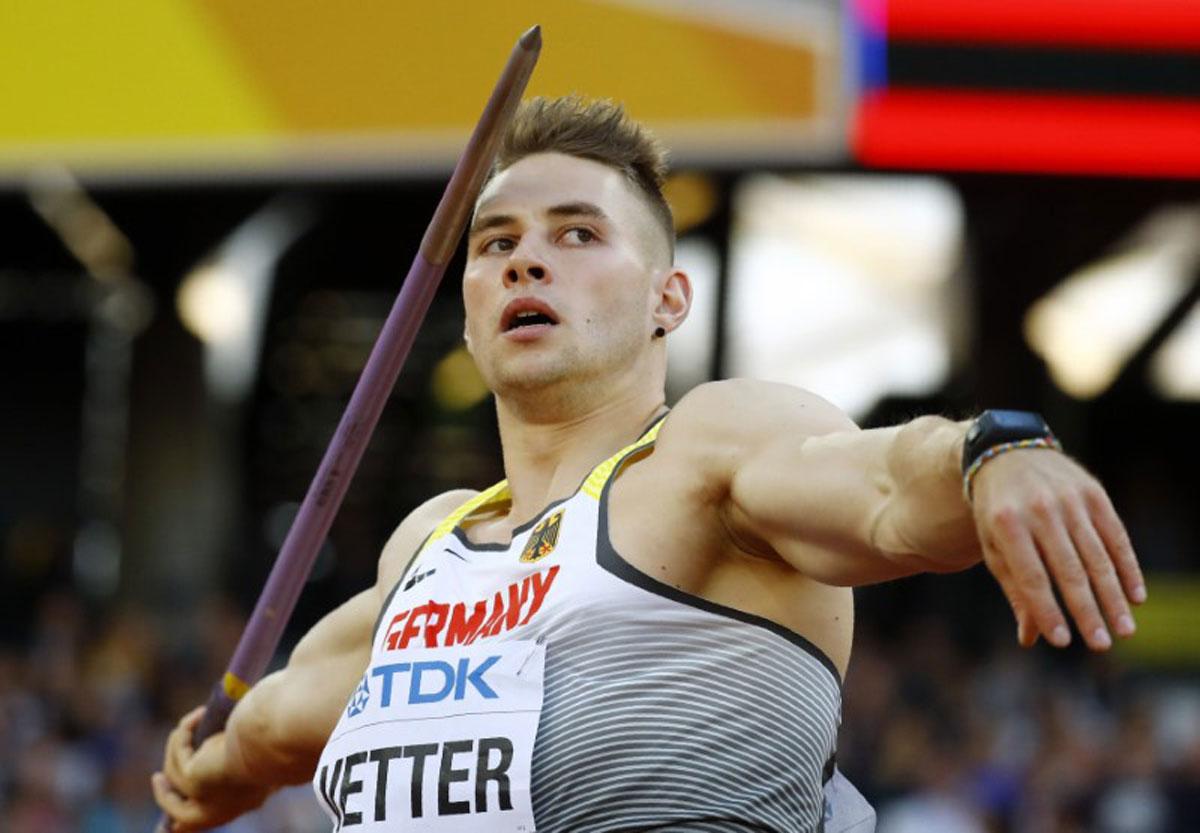 IMAGE: Germany's Johannes Vetter competes in the men's javelin throw on Thursday, August 10. Photograph: Kai Pfaffenbach/Reuters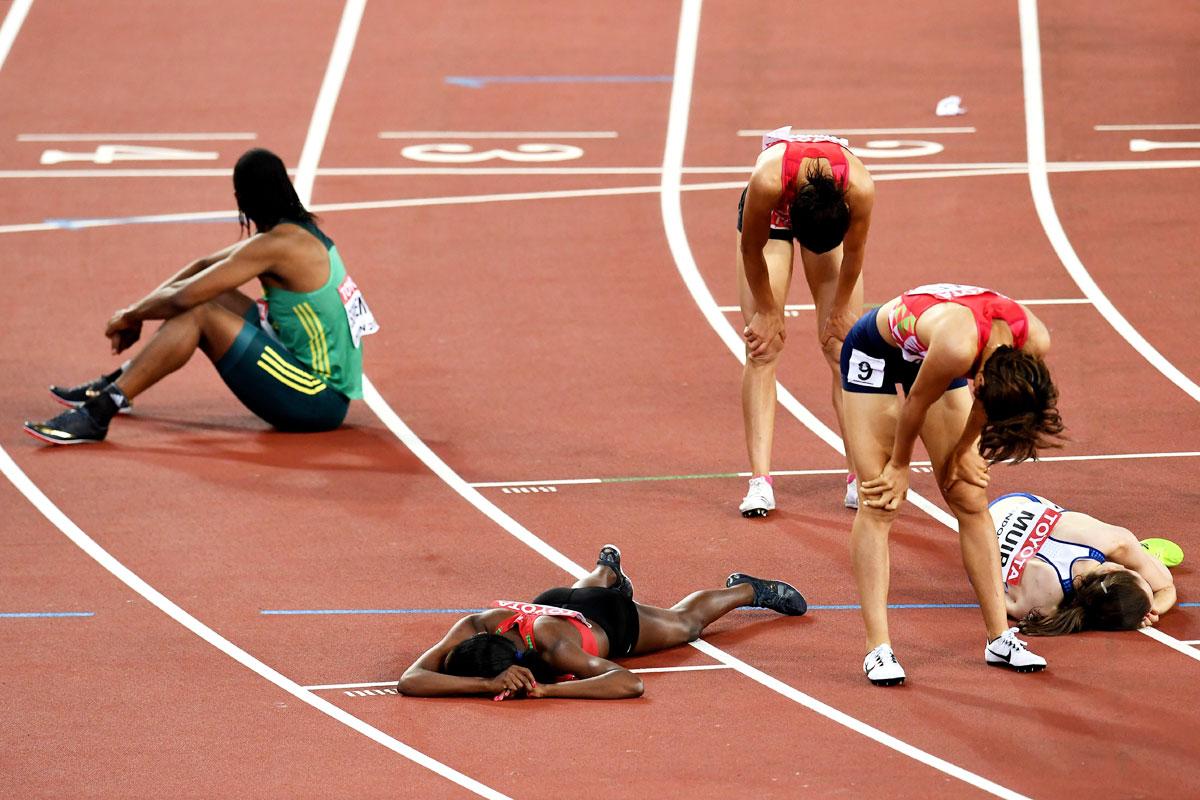 IMAGE: Athletes react after the women's 1500 metres final on Monday, August 7. Photograph: David Ramos/Getty Images
Close