'Our target should be nothing other than winning the Cup.'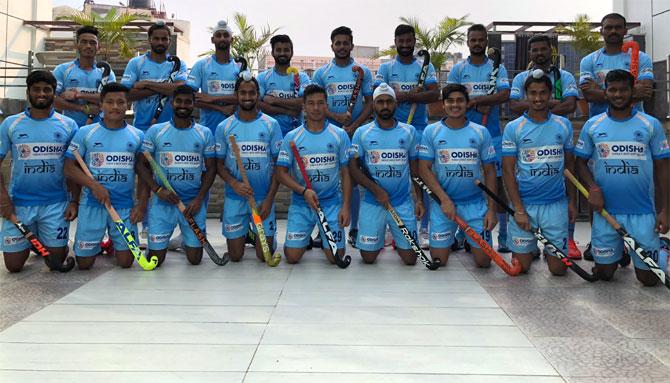 A united India, 'on and off the field', has the capability to recreate history and lift the men's hockey World Cup after 43 years, feels the country's lone World Cup-winning captain Ajitpal Singh.

India's only World Cup triumph came in the third edition of the championships way back in 1975, after a 2-1 win over Pakistan at Kuala Lumpur.

Since then the eight-time Olympic champions' best performance at the World Cup was fifth-place finishes at the 1982 and 1994 editions.
But this time around Ajitpal has high hopes from Harendra Singh's brigade and feels the World No. 5 Indian team can do wonders if they play to its potential and remain united throughout the event.

"Our team is looking sharper, more combined, fitter. They have now learnt how top handle hockey on turf. But the team which plays together can achieve anything," Ajitpal said in New Delhi on Thursday.

"But for that we will have to remain united on and off the field. Our target should be nothing other than winning the Cup," he added.

The former hockey stalwart said anything less than semi-finals would be a below-par performance for the Indians in front of their home fans.

"We should know how to handle pressure. We should finish in top four and after that it can be anybody's game," Ajitpal said.

Another hockey great Zafar Iqbal, a member of India's last Olympic gold-winning side in 1980, opined with his senior teammate and said the hosts need to play like champions from the word go.

"It won't be easy as all the top hockey playing nations of the world will be vying for the Cup but India has a balanced team with a mixture of youth and experience," he said.

"We have the capability to play in the semis or the final but for that we should play like champions.

"Definitely there will be pressure but the team is looking confident. We are now mentally much stronger and we should play tough hockey against any team," he added.

The 2018 Hockey World Cup will be played in Bhubaneswar from November 28 to December 16. Hosts India will open their campaign against South Africa on the opening day of the event.