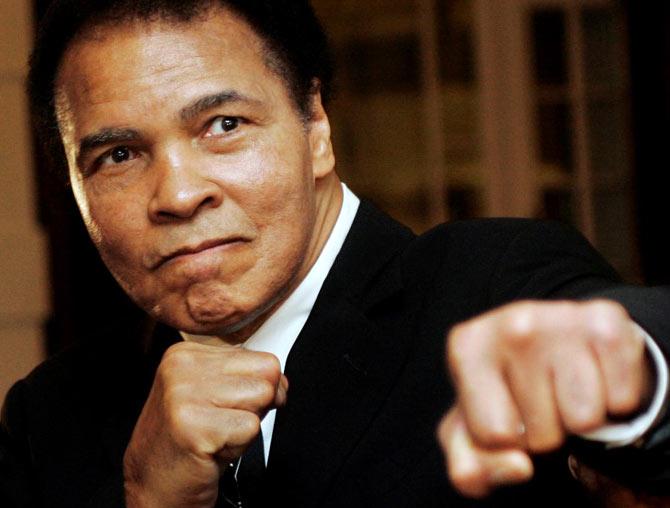 Legendary heavyweight boxer Muhmmad Ali has died at 74.
The former World heavyweight boxing champion passed away on Friday at a Phoenix-area hospital, where he spent the past few days being treated for respiratory complications, a family spokesman confirmed.
Ali, 74, was suffering from Parkinson's disease for more than three decades and kept a low profile in recent years.
His last public appearance was in April at the 'Celebrity Fight Night' gala in Arizona, a charity that benefits the Muhammad Ali Parkinson Center.
At the height of his career, Ali was known for his dancing feet and quick fists and his ability, as he put it, to float like a butterfly and sting like a bee.
Ali, who lived in Phoenix, Arizona, suffered health problems in recent years and was admitted to hospital in December 2014 with what was believed to be a mild case of pneumonia.
Doctors later determined he had suffered a severe urinary tract infection, for which he received further treatment in January 2015.
Nicknamed "The Greatest," he retired from boxing in 1981 with a 56-5 record.
His diagnosis of Parkinson's came about three years after he retired.
Ali, born in Louisville, Kentucky, as Cassius Marcellus Clay Jr., changed his name in 1964 after his conversion to Islam. He is married to Yolanda Williams, who knew him when she was a child in his hometown.