Sprint legend Usain Bolt has stated that he will not be returning to race in the UK until the country changes its tax laws.
The Jamaican sprinter referred to a law that sees him taxed on global sponsorship and endorsement earnings as well as any appearance fee, levied at the 50 percent higher earning rate when he competes in Britain.
"As soon as the law changes I'll be here all the time. I love being here, I have so many Jamaican fans here and it's wonderful," the Daily Express quoted Bolt, as saying.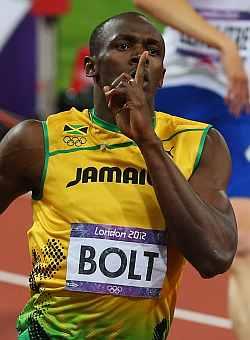 Bolt's contract with Puma alone is estimated to be worth £12.5 million, meaning his final tax bill combined with travel costs could have outstripped his fee.
This is not the first time the Jamaican sprinter has expressed his feelings on the UK's tax laws, with the worlds fastest man pulling out of the 2010 Aviva London Grand Prix, instead deciding to compete in Paris.
Bolt only agreed to run in London after HMRC announced a tax amnesty for competitors during the Olympics, the paper said.