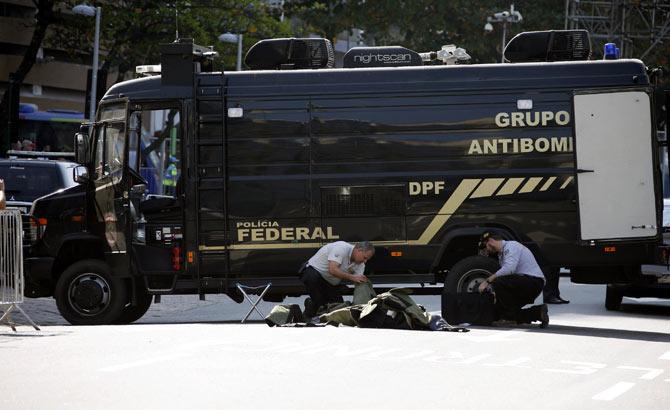 IMAGE: Bomb squad agents control the area near the finishing line of the men's cycling road race at the 2016 Rio Olympics in Rio de Janeiro. Photograph: Eric Gaillard/Reuters

An anti-bomb squad at the Olympic Games in Rio de Janeiro detonated an unattended backpack near the end of the cycling course on Saturday, a spokeswoman for the public security department said.

Officials expect the bag may have belonged to a homeless man, but protocol requires any unattended objects to be destroyed, she said. The controlled blast occurred at 1:45 p.m. (4:45 p.m. GMT), the spokeswoman said.