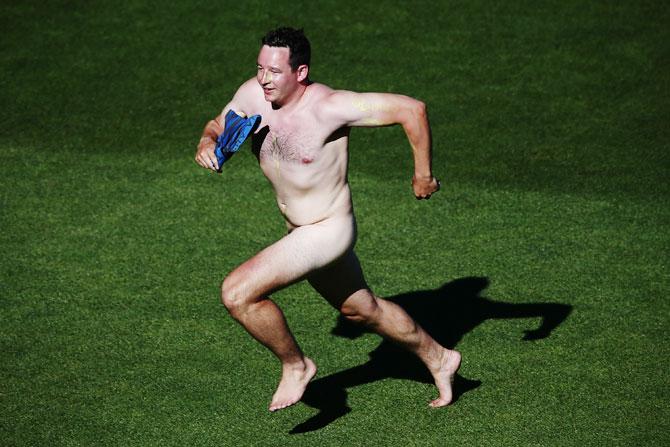 The Australian Open had just been won by Swiss tennis master Roger Federer, who beat Spaniard Rafael Nadal in a five-setter. Sunday was a big day for sport that way.
The last 24 hours have been a follow-through to that and other sporting events across the world.
Rediff.com brings you a few astouding photos of all the action that sum up memorable sporting events of the last 24 hours.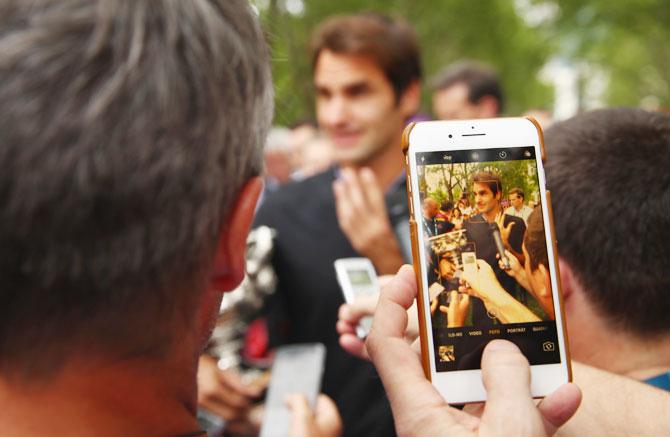 IMAGE: Switzerland's Roger Federer holds the Norman Brookes Challenge Cup as he speaks to world media on Monday, a day after winning the 2017 Australian Open final. Photograph: Clive Brunskill/Getty Images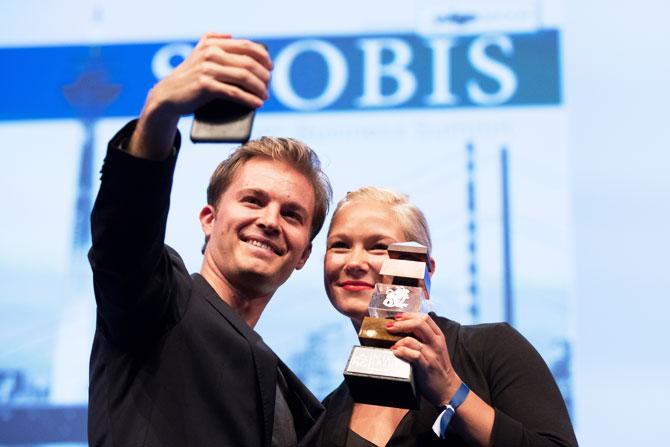 IMAGE: Paralympics gold medalist Vanessa Low and former Formula 1 driver and current world champion Nico Rosberg take a selfie after the former received the 'Keep Fighting Award' during a German business summit, SpoBis, in Duesseldorf, Germany, on Monday. The 'Keep Fighting Award' was launched by Michael Schumacher's family for charitable purposes. Photograph: Maja Hitij/Getty Images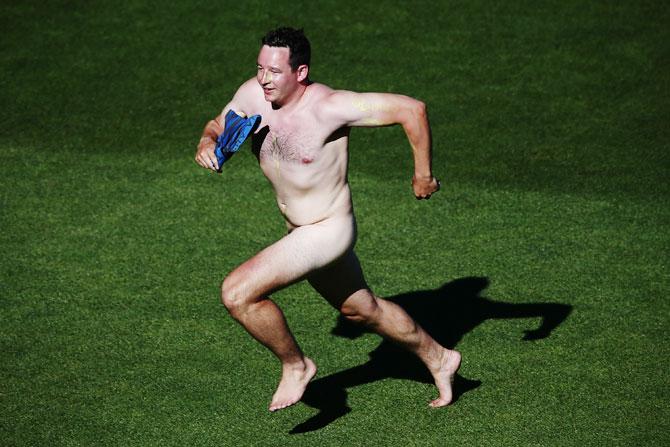 IMAGE: A streaker invades the field during the first One-Day International between New Zealand and Australia at Eden Park in Auckland on Monday. The hosts won the match by 6 runs. Photograph: Anthony Au-Yeung/Getty Images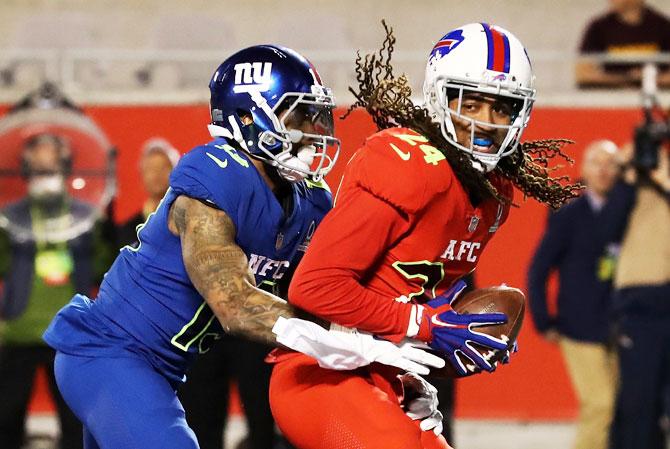 IMAGE: Stephon Gilmore #24 of the AFC intercepts the ball in the endzone as Odell Beckham Jr #13 of the NFC defends in the first half during the NFL Pro Bowl at the Orlando Citrus Bowl in Orlando, Florida, on Monday. Photograph: Sam Greenwood/Getty Images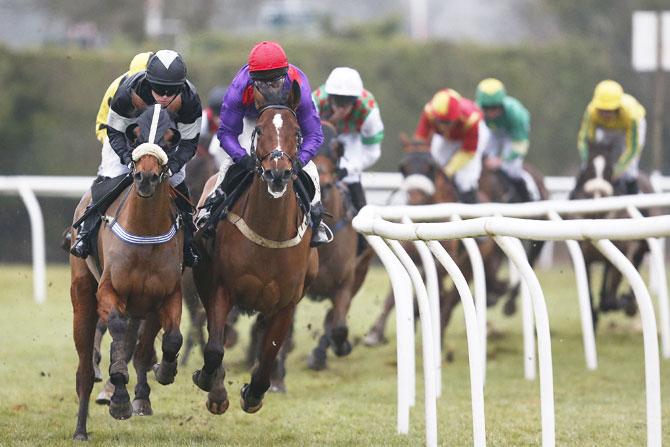 IMAGE: Jamie Moore riding Instingtive (purple) on their way to winning The Graham Warner Retirement Novicesâ Handicap Steeple Chase at Plumpton Racecourse in Plumpton on Monday. Photograph: Alan Crowhurst/Getty Images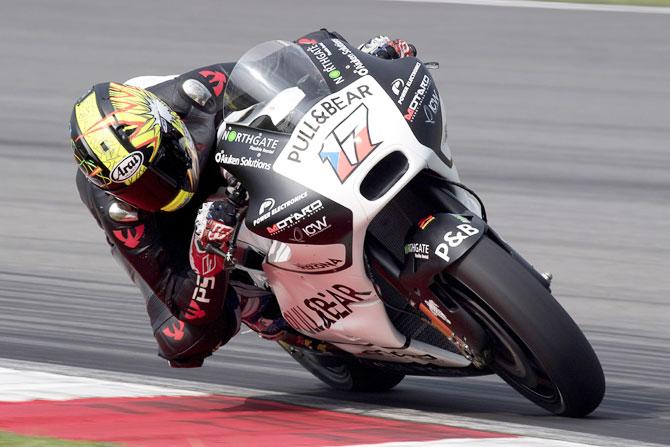 IMAGE: Pull&Bear Aspar Team's Czech rider Karel Abraham rounds the bend during the MotoGP Tests In Sepang at the Sepang Circuit in Kuala Lumpur, Malaysia, on Monday. Photograph: Mirco Lazzari gp/Getty Images