'I want to build on that for the next match and I want to try to impose myself as much as I can'
'I've progressed a lot since then ... and I am going to really kind of take it to her, go for my shots'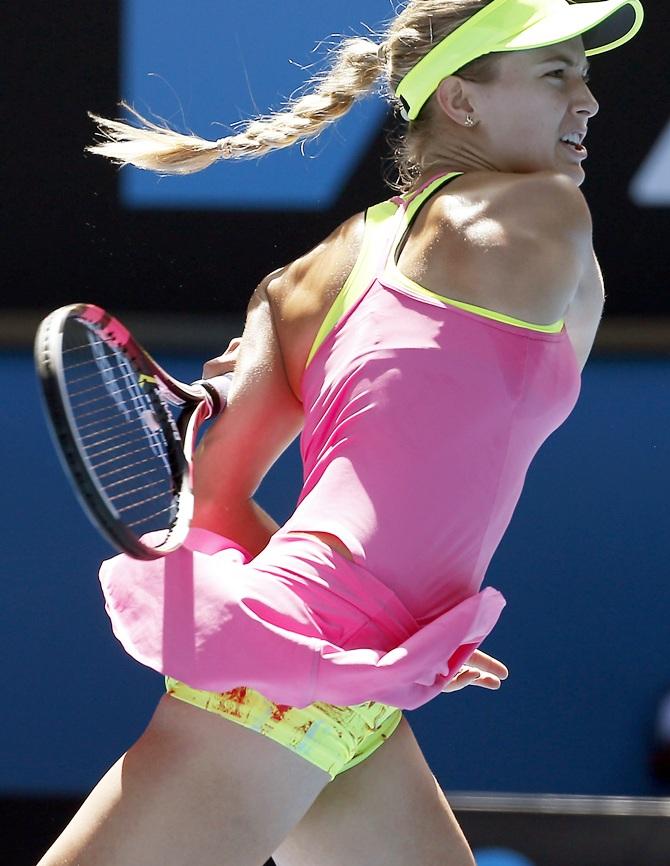 Eugenie Bouchard of Canada hits a return. Photograph: Athit Perawongmetha/Reuters
Eugenie Bouchard will spend Monday 'cramming' for one of the toughest exams of her fledgling career when she faces second seed Maria Sharapova in the Australian Open quarter-finals.
TEMPTING! Sharapova-Bouchard showdown at Australian Open
Aus Open PHOTOS: Nadal sails into quarters; Bouchard, Berdych advance
When Eugenie Bouchard was smitten by Sharapova...
The Canadian advanced to the last eight at Melbourne Park on Sunday following a 6-1, 5-7, 6-2 victory over Romania's Irina-Camelia Begu in the first match on Rod Laver Arena before Sharapova took to the court and dispatched China's Peng Shuai next up.
Bouchard, seeded seventh, was pleased to have got through her seesaw battle with the Romanian and while she knew that one practice was not going to fix some of the mistakes she made on Sunday, it would help her confidence to work out some kinks.
"I believe in cramming," Bouchard said with a grin. "Obviously, yeah, one practice can't do much. But it's just about going out there, having a good feeling, hitting the ball, and trying to get ready for the next match."
Last year Bouchard was a finalist at Wimbledon, a semi-finalist at Melbourne Park and she also made the last four at Roland Garros, where she lost to Sharapova.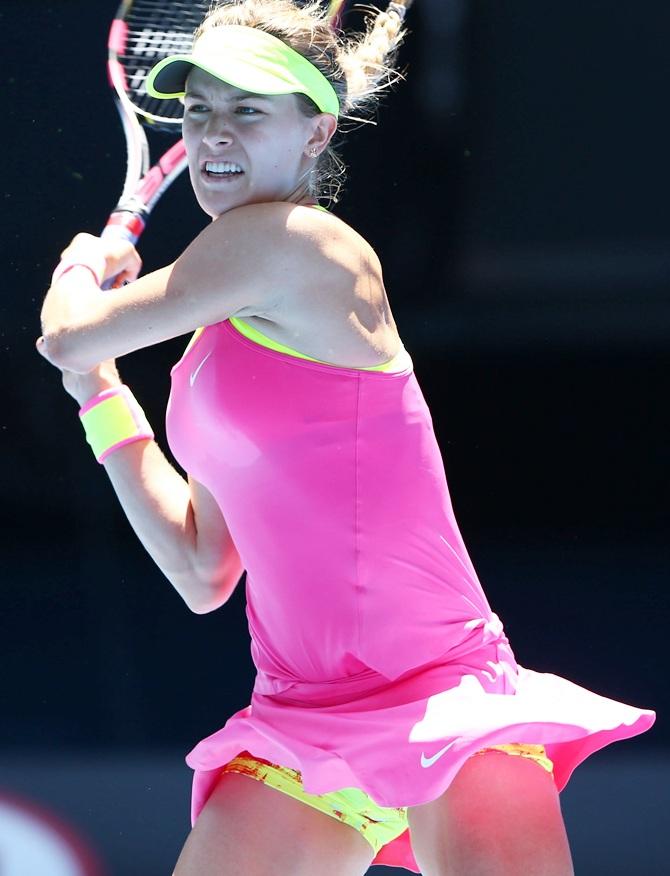 Eugenie Bouchard of Canada plays a backhand. Photograph: Cameron Spencer/Getty Images
She is the most high profile player in a small group of young challengers to the established order of women's tennis.
The 20-year-old was aggressive from the start on Sunday against Begu but her intensity dropped as the Romanian threw caution to the wind and forced a third set.
Bouchard said it was a lesson learned.
"I'll try to make sure it doesn't happen next time," Bouchard said. "I'm happy that I could regroup and play a bit better tennis in the third.
"I want to build on that for the next match and I want to try to impose myself as much as I can.
"I'm not going to be passive like I was today."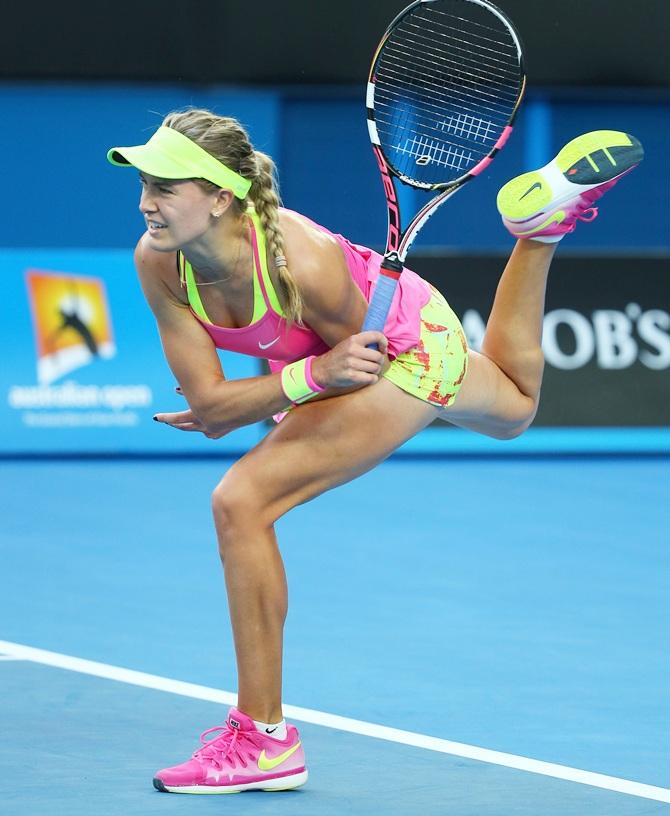 Eugenie Bouchard of Canada serves. Photograph: Quinn Rooney/Getty Images
The loss to the Russian last year at Roland Garros had also been a valuable lesson, she added.
"I didn't feel like I was playing great tennis the whole time ... but that's what it's about: trying to win and trying to always play better, get through it, even if you're not playing your best," Bouchard said.
"I think I was close. It was just a tough battle.
"But I think I've progressed a lot since then ... and I am going to really kind of take it to her, go for my shots."