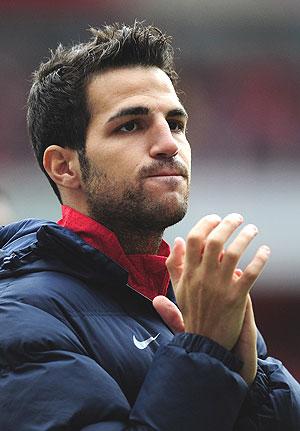 Barcelona are in negotiations to buy Arsenal midfielder Cesc Fabregas and Valencia striker David Villa, acording to club vice president Rafael Yuste.
Talks with Valencia on Villa's transfer "are on the right track," Yuste said in an interview with Catalan radio station Ona FM quoted by Spanish news agency EFE.
Bringing Fabregas back to Barca, where he was a youth player, was "more complicated because lengthy negotiations with his club lie ahead," Yuste added.
"But both players want to come and that makes everything easier," he said.
Yuste also hinted that French forward Thierry Henry could be on his way to a club in the United States.
The France captain and Barca had to "put the finishing touches (to a deal) so that both are happy", he told Ona FM.
Barca director general Joan Oliver said on Monday reports that Henry would sign for a Major League Soccer (MLS) side "were not completely wrong".