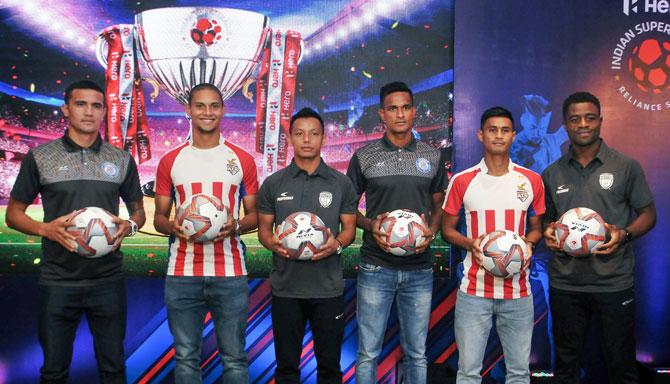 It is Virat Kohli's journey to the top of his sport that fascinated Australian soccer legend Tim Cahill, who is now a self-confessed fan of the Indian cricket captain.
"I love cricket. My all-time favourite is Sachin Tendulkar, without a shadow of a doubt. But now, it is obviously Virat Kohli because I love his background story of how he has achieved what he is today," the Aussie record goalscorer, who has been roped in by Jamshedpur FC in the upcoming Indian Super League said Saturday.
Lavishing more praise on Kohli, he said: "He works hard, he is humble, he sacrificed a lot and is very committed. But I also like the way he tends to give back so much to the Indian people off the park, both emotionally and charitably. So I follow him on the social networks. He is a good example."
Down Under, Cahill is a good friend of former Aussie quick Bret Lee.
"He is a close friend," he said adding he spoke to several friends before coming to India.
"I had a lot of idea about the condition of Indian football before coming to Jamshedpur. I talked to a lot of foreign players, who have been here. I asked about the structure. The main thing that kept coming back was the local talent in India and how good it is in India and how it is growing," he said.