More seasoned, less fearless, Osaka set for Australian Open defence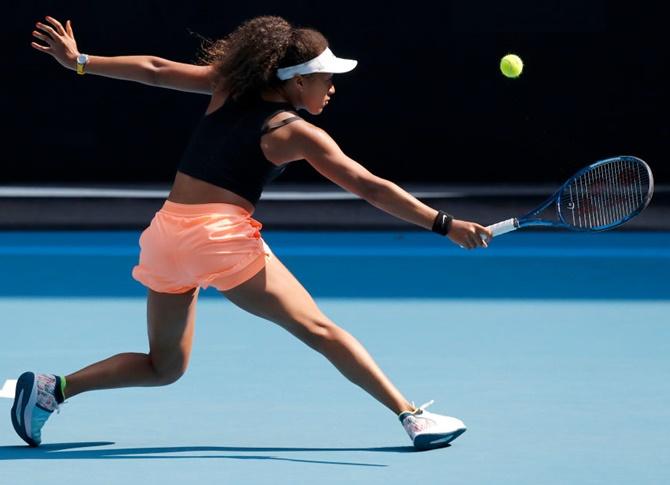 Naomi Osaka has learned to appreciate her victories more after enduring the 'toughest' year of her fledging career and the Japanese world number three says mentally she is in a better place to launch her Australian Open title defence.
Osaka started 2019 by winning her second straight Grand Slam title in Melbourne following her success at the 2018 US Open but suffered early exits at Roland Garros and Wimbledon.
The 22-year-old also lost her top ranking before disappointing in her US Open title defence.
"I feel in a better head space though, compared to where I was after I lost Brisbane last year," Osaka told reporters, referring to her semi-final defeat to Lesia Tsurenko in the Brisbane International, a warm-up event for Melbourne Park.
"But honestly, last year was the toughest year of my life, so I would hope it gets better."
Osaka regained some confidence towards the end of the season by claiming the Pan Pacific Open and China Open titles.
Her path in Melbourne could bring a third-round meeting with seven-times Grand Slam winner Venus Williams or rising American Coco Gauff, who play each other on Monday, while 2017 U.S. Open champion Sloane Stephens awaits as a possible fourth-round opponent.
"For me now, I do feel like I'm a bit more seasoned, even though I'm still relatively young, per se," said Osaka, who takes on Czech Marie Bouzkova in her opening round at the Rod Laver Arena on Monday.
"But I think every year I get more comfortable on the tour, so hopefully that somewhat translates into my matches. Last year I feel like I was young. I was just this young kid that was going out."
"My goal was to win, and I wasn't going to let anything stop me. I feel like now I appreciate more every single win because I know what it took to get it. I think maybe last year I was a little bit more fearless."
In December, Osaka named her third coach of the year in Belgian Wim Fissette, who guided Kim Clijsters to three Grand Slam titles and who has also worked with major winners Simona Halep, Petra Kvitova and Angelique Kerber.
Asked what she expected from the partnership with Fissette, Osaka said: "Just knowledge. I think he's had a lot of experience with previous players."
"I feel like it's been working out well, even though we've played one tournament together."
Undercooked Federer hopes for fast start at Melbourne Park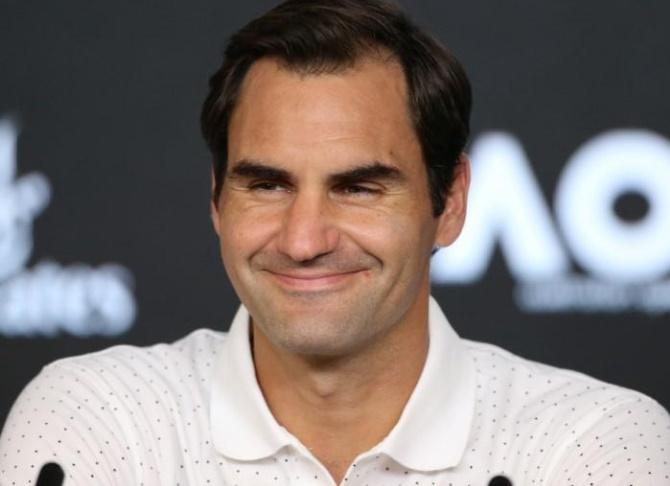 Roger Federer is bidding for a third title in four years at Melbourne Park and a record-extending 21st Grand Slam trophy but having not played competitive tennis since November the Swiss is keeping a lid on expectations.
Unlike his main rivals, Federer, who won his last Grand Slam in 2018 at Melbourne Park, opted out of the inaugural ATP Cup to spend more time with his family before launching his 22nd season on Tour.
The third seed's pre-tournament news conference on Saturday was dominated by questions about the ongoing bushfires in Australia and the role of the top men's players on the air quality issue during the tournament.
"And I'm playing Steve Johnson, by the way, for those who care," a smiling Federer told reporters. "I don't know, I figured that's why I'm in Australia, but that's okay."
His opening round opponent on Monday — American world number 81 Johnson — won a challenger tournament in nearby Bendigo and reached the quarter-finals in the Canberra challenger last week.
When finally asked about his opening match, Federer said with a smile: "I'm not in the mood now."
"Look, it's exactly the tricky situation right now, playing somebody who has just played a lot this week. He's ready to go. He's match-ready and I'm not."
Federer's last match was a defeat in the ATP Finals in November by Stefanos Tsitsipas, who also beat him at Melbourne Park in the fourth round last year.
"I got to really make sure I get out of the gates quick," Federer said. "Practice has been going well. Had plenty of time to pace myself and do all the things I had to do to get ready. I hope it's enough."
"I know it's a super long road to victory. That's why I got to take it one match at a time. My expectations are quite low."
Canadian world number 103 Brayden Schnur labelled Federer and Rafael Nadal 'selfish' for not taking a vocal stand for the lower-profile players who faced a difficult time this week during qualifiers due to the bushfire smoke.
"I don't think I can do more than what I did," Federer said. "I'm on the council. I've been on the tour for so long. I came through the lower ranks, the juniors."
"At the end of the day we all care for one another. We cross paths in the locker room. I understand some frustration always because this tour, this calendar, this schedule, whatever it may be, is never perfect."
"Some guys are always going to complain. But at the end of the day this is also something new with the smoke. Everybody's got to figure it out."