American cyclist Lance Armstrong, who was stripped of his seven Tour de France titles for doping, is ineligible for a masters swimming competition in Texas, the event's sanctioning body said on Thursday.
-I was made cycling's fall guy; all generations cheated: Armstrong
-Not possible to win seven Tours without doping: Armstrong
The Austin American-Statesman said earlier that Armstrong had withdrawn from the April 5-7 South Central Zone Championship in Austin, Texas, after organisers informed his agent that the world swimming governing body FINA had ruled that he could not compete.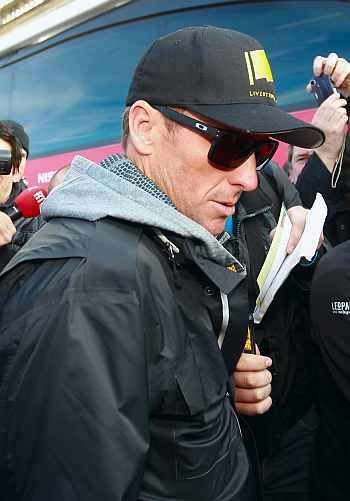 "After discussion with United States Aquatic Sports and FINA, it was agreed that although Mr. Armstrong is eligible for membership in US Masters Swimming, he is not currently eligible to compete in sanctioned swimming competitions, regardless of the type of course," US Masters Swimming said in a statement.
The event is conducted in a 25-yard pool, a non-Olympic course not featured on the international stage.
FINA said athletes convicted of doping offences were not allowed to enter competitions sanctioned by the world swimming body.
"Therefore, FINA wrote a letter to the US Masters Swimming (with copy to US Aquatic Sports and USA Swimming) requesting not to accept the entry of Mr. Lance Armstrong in the above mentioned competition," it said on its website.
Media reports said Armstrong had been due to compete in the 500, 1,000 and 1,650 yard freestyle races in his home city.
Masters swimming is open to anyone aged over 18 and is popular with triathletes. Armstrong took up triathlons after retiring from cycling in 2011.
Photograph: Bryn Lennon/Getty Images