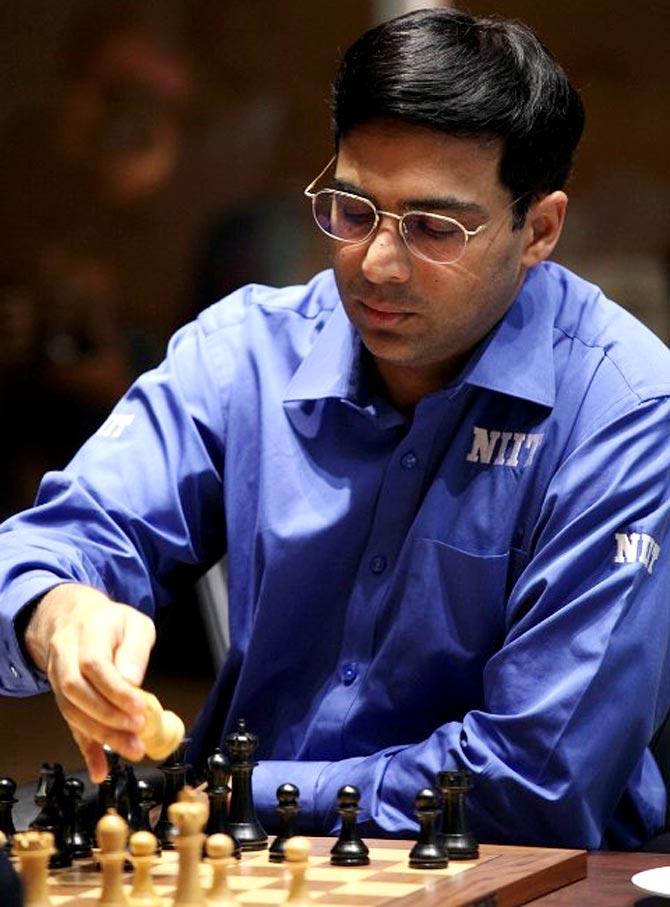 Five-time world champion Viswanathan Anand remained in contention for a top spot after playing out his fourth successive draw in the Sinquefield Chess tournament, in St Louis, USA, on Sunday.
Armenian Levon Aronian has had mixed results with Anand but the Indian has troubled his opponent a great deal in the past few years.
For Anand, the fourth draw serves him good as the Indian ace has not really been in great form in super events off late.
With two points from four games, one win is what keeps Anand away from being in the front line and that seemed all the more possible as Magnus Carlsen suffered a massive loss. The world champion from Norway was seemingly invincible just about a year or so before. However off late, he is witnessing a dip in form and today lost against Maxime Vachier-Lagrave of France from a winning position.
In the only other decisive game of the day, Ian Nepomniachtchi of Russia scored his first victory in the tournament at the expense of local hopeful Hikaru Nakamura.
The other games of the fourth round saw drawn battles as Peter Svidler of Russia signed peace with Wesly So of America and Fabiano Caruana played out a truce against Sergey Karjakin of Russia.
Vachier-Lagrave emerged as the sole leader in the event on three points out of a possible four and he is now followed by Caruana who has 2.5 points in his kitty. Anand now shares the third spot on two points along side Carlsen, Karjakin, Aronian and Wesley So.
With five rounds still to go in the US$300000 prize money event, Nakamura, Svidler and Nepomniachtchi share the eighth spot on 1.5 points apiece.
Aronian thought he got nothing out of the English opening and his reading was perfect. Anand traded his Bishop for a Knight yet again.
This has been the hallmark of the Indian ace in the past many years and yet again it served him in good stead as Aronian was not able to gather much in the middle game.
The position was equal or perhaps a minuscule better for Anand when the players decided to split points.
Carlsen did everything right for the major part of the game and it was only a major inaccuracy in the later stages that cost the world champion another game. Vachier-Lagrave pounced on the opportunity in no time and romped home in style.
This was also his first win against Carlsen after the latter became world champion.
Results after Round 4: Levon Aronian (ARM, 2) drew with V Anand (IND, 2); Magnus Carlsen (NOR, 2) lost to Maxime Vachier-Lagrave (FRA, 3); Fabiano Caruana (USA 2.5) drew with Sergey Karjakin (RUS, 2); Peter Svidler (RUS, 1.5) drew with Wesley So (USA, 2); Ian Nepomniachtchi (RUS, 1.5) beat Hikaru Nakamura (USA, 1.5).
IMAGE: Viswanathan Anand
Photograph: FIDE World Chess Championship