Hollywood actor Leonardo DiCaprio will be involved in the new Formula E electric racing series as a co-founder of the Monaco-based Venturi team that has secured the 10th and final entry.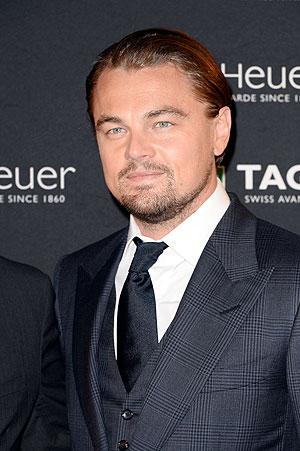 The 10 city championship is due to start up next year, with the first race in Beijing in September.
"The future of our planet depends on our ability to embrace fuel-efficient, clean-energy vehicles," the 39-year-old Great Gatsby and Titanic actor, known for his environmental activism, said in a statement on Monday.
"Venturi Grand Prix has shown tremendous foresight in their decision to create an environmentally friendly racing team, and I am happy to be a part of this effort."
Formula E races, sanctioned by the International Automobile Federation, will be staged in city centers around the world and backers hope the series will increase the market for battery-powered vehicles and advance the technology behind them.
Richard Branson's Virgin Group has also entered a team.
The Venturi Formula E team partners DiCaprio with Gildo Pallanca Pastor, founder of French electric car maker Venturi Automobiles, together with entrepreneurs Bert Hedaya and Francesco Costa.
Venturi plan to make their own car from second season, using a powertrain based on the one used in its 3,000hp electric land speed record contender VBB-3.
Photograph: Dominique Charriau/Getty Images