Whether it's a full-fledged concert or the launch of his autobiography in India, the incomparable Zubin Mehta is always on song.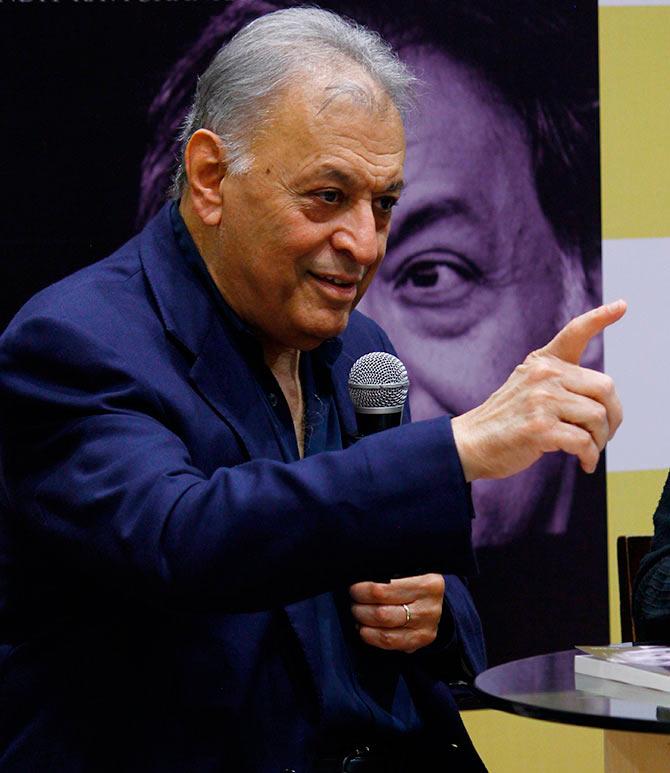 Zubin Mehta may be touching eighty (April 29), but that has not affected that magic he creates with his baton.
While his love affair with music has kept him a 'student' forever, his exploration of that seemingly unlimited universe has kept him youthful.
As he returned to Mumbai, the city where he was born, it was -- once again -- with a packed schedule.
On Saturday, October 24, he launched the paperback edition of his autobiography, The Score Of My Life, before an audience that comprised both discerning readers and Zubin fans.
In conversation with columnist Anil Dharker during the launch, he displayed the famous Mehta wit when asked why he chose to write his autobiography in German, he grinned, "Well, I am sure I could have never written it in Gujarati."
To find out what else the man who, at age 26, became the youngest conductor of a major American orchestra said at the event, please watch the video below.
On October 25 and 26, the renowned conductor conducted the Australian World Orchestra, which starred soprano Greta Bradman, whose grandfather was the greatest batsman that ever lived.
Maestro Mehta, who has worked with many of the world's orchestras, has been associated with the Israel Philharmonic Orchestra as its conductor for over 46 years.
His last trip to India (in 2012, when he performed in Kashmir) was mired in controversy as access was restricted to invitees instead of the people of Kashmir. Maestro Mehta, who has performed in many conflict-ridden areas across the world said he would love to perform in Kashmir once again, reports The Asian Age.
Meanwhile, we leave you with the many moods of one of India's most talented sons at the launch of his book, The Score Of My Life.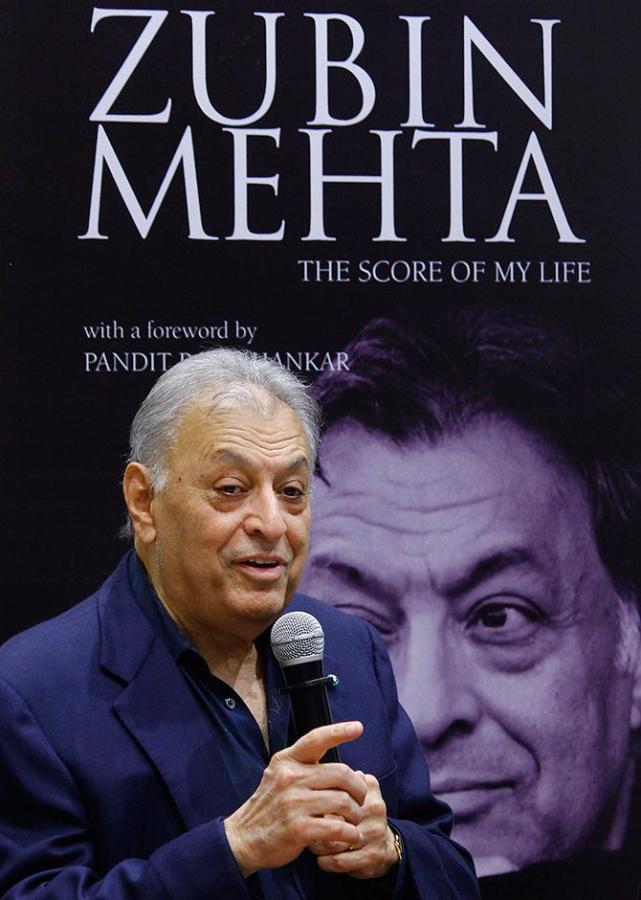 Enthralling the audience.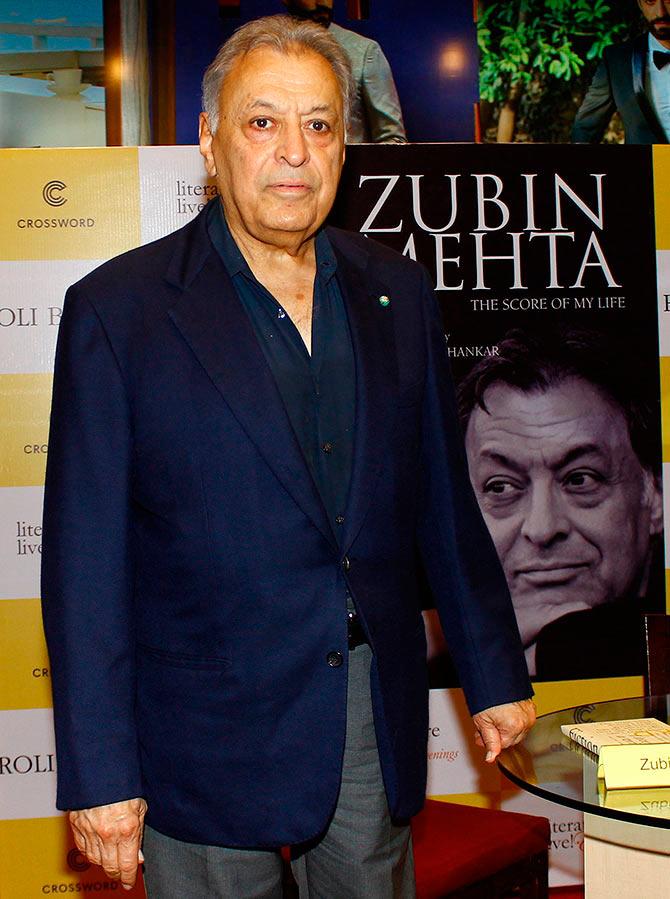 The maestro and his book.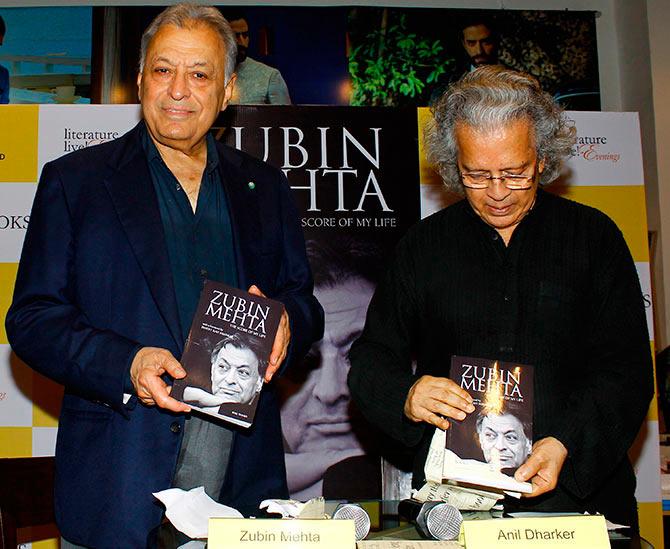 With host Anil Dharker.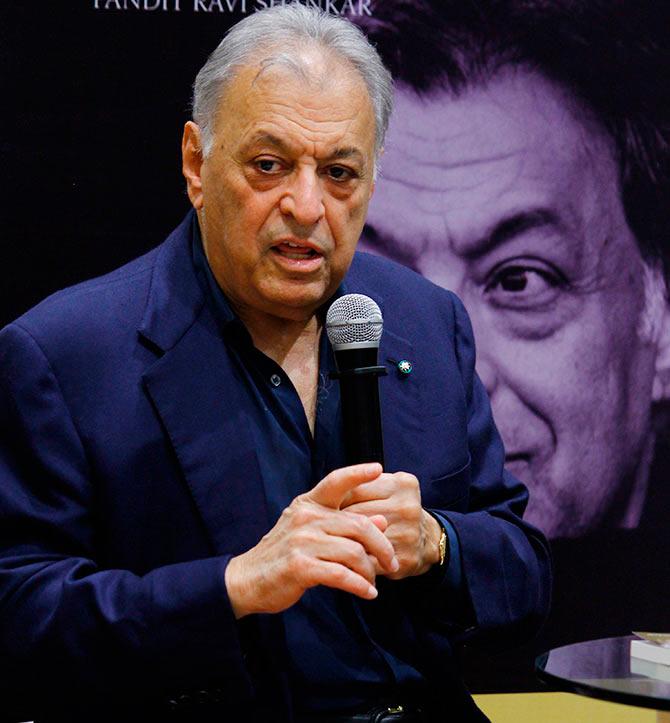 Making a point.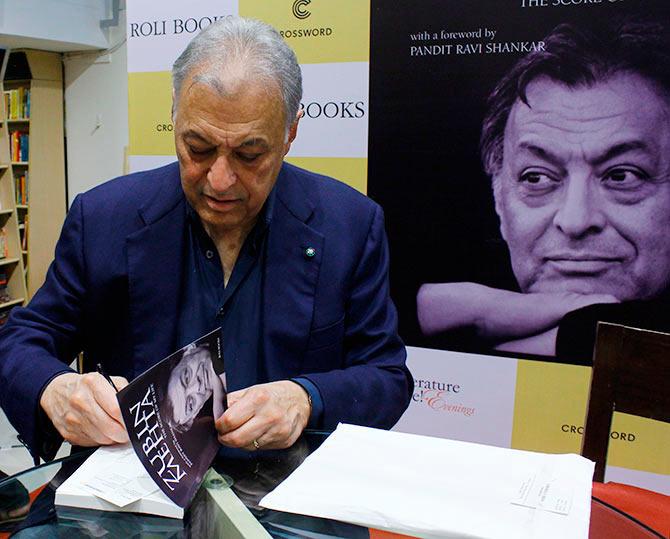 Autograph time.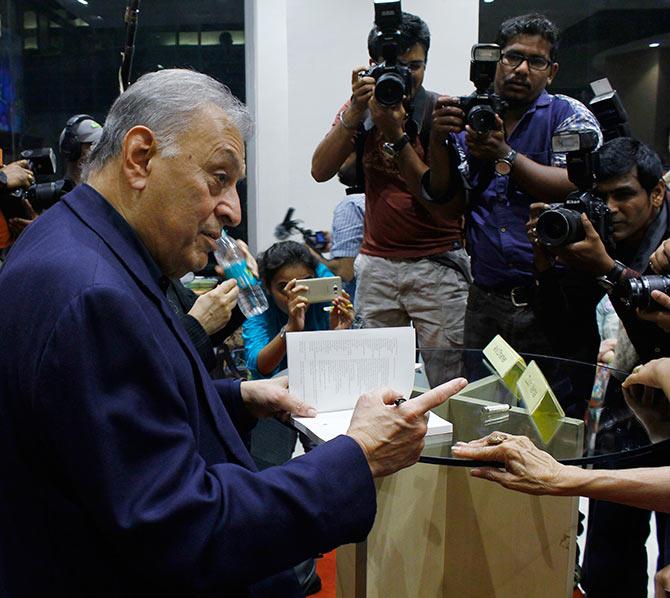 Interacting with a fan.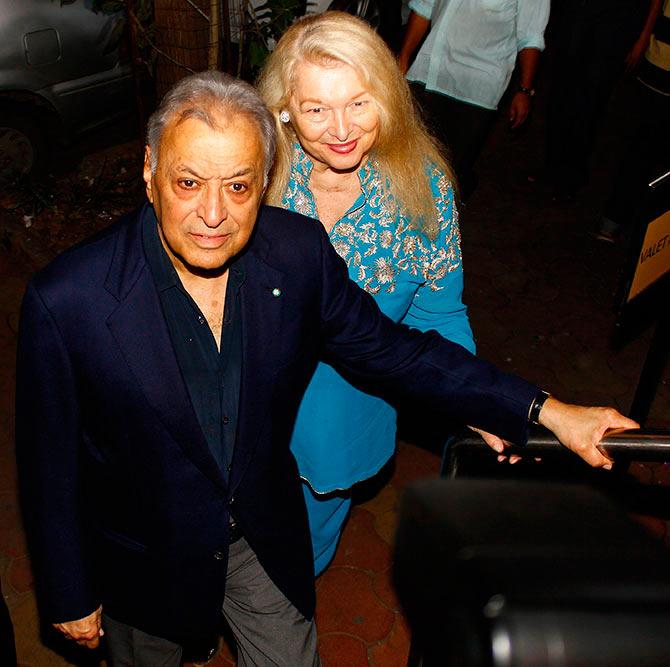 Taking a moment with his wife, Nancy Kovak.
Photographs: Hitesh Harisinghani/Rediff.com
Video: Afsar Dayatar/Rediff.com