'Steve was the foremost strategic analyst on South Asia,' remembers Colonel Anil A Athale (retd).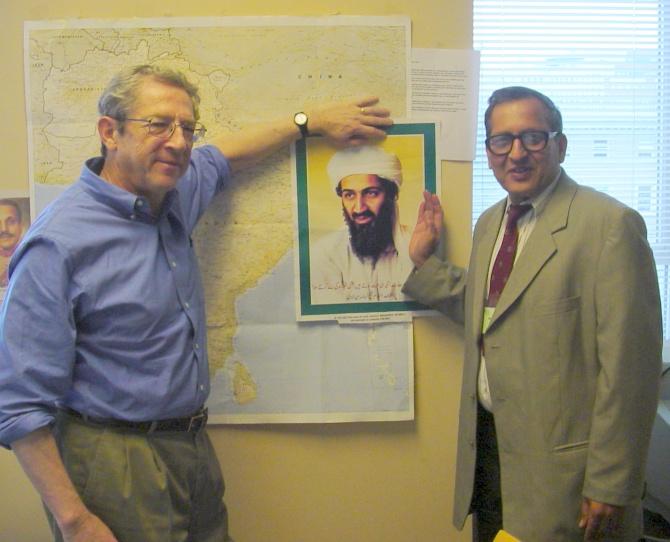 Stephen P Cohen, Washington DC's 'go to' man for South Asia passed away on October 27, 2019.
In the 1970s when the American think-tank horizon was saturated with Soviet experts and Cold Warriors, Steve, as he preferred to be called, ploughed a lonely furrow by concentrating on the Indian subcontinent.
As the Soviets invaded Afghanistan in 1979 and the US began to sponsor jihad there, South Asia came into the world's and America's focus. Steve became a sought after man in Washington.
As someone who had visited Pakistan several times and cultivated deep contacts within the Pakistan military, his know how was used by the US.
When visiting Pakistan, he was often a personal guest of Pakistani dictator General Zia-ul Haq. It was during this period many Indians came to view him as 'pro-Pakistani'.
So who and what Steve was? As someone who was acquainted with him for over 35 years, I think I am in a position to answer that.
Steve was an out and out American who worked for the interests of his country. As the interests changed and the Cold War gave way to the war on terrorism, he advocated a pro-India policy in Washington.
I still remember his remark at around midnight in April 2000 while driving us (self and the late General Eric Vas) to our location in a Virginia suburb.
On the topic of Rising India, the title of his book, General Vas remarked that India has quite a distance to go, especially the BIMARU states dragging us down.
To this, Steve had instinctively replied that the US has decided to make India great! We saw the change in US policies during the George W Bush presidency that brought the US and India together as a strategic partner.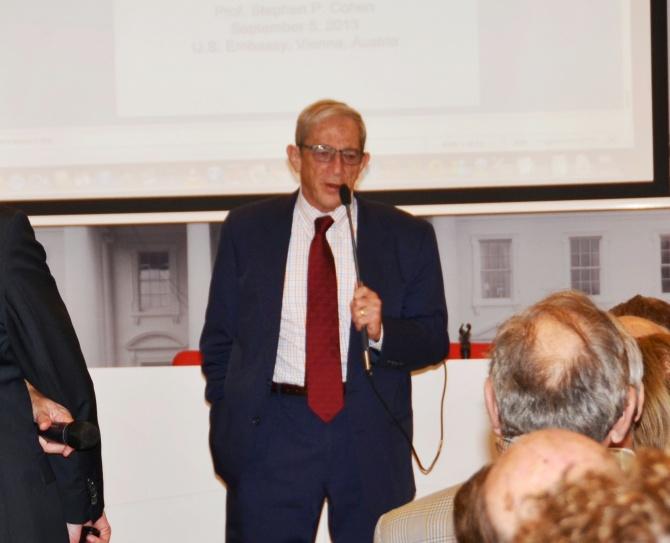 There is a general misperception in India that the Democrat party is inherently pro-India.
The origin of this goes back to John F Kennedy's days. JFK's actions post the Chinese attack of 1962 indeed showed him to be a true friend of India.
But other than him, the truth is that it is Republican party presidents who have been better disposed towards India.
One of the reason some Indians disliked Steve was that he was regarded as closer to the Republican party and therefore deemed anti-Indian.
I first met Steve in November 1984. At that time he was an advisor on South Asia for the US state department. He was visiting India to assess the post Indira Gandhi assassination situation and likely results of elections due then.
I was then serving in the army, but on study leave, pursuing a doctorate at Pune University. Before that I had been in Punjab during operations against terrorists and had seen American footprints first hand.
I had then confronted the good professor with these facts, which he nonchalantly dismissed out of hand. Later in the evening over dinner he gave me his draft comments on the 1984 election's likely results. I read them with interest, but refused to comment. But more on that later.
Professor Cohen really made his mark on the strategic scene with his pathbreaking book The Pakistan Army. His extensive research and lucid style made this a must read for many in India.
He followed this up with a book on the Indian Army. Both these books received very wide coverage and established Steve as the foremost strategic analyst on South Asia.
As an insider as far as the Indian Army is concerned, I appreciated his astute observation that the Indian army has high tolerance for 'mavericks' (this author being one of them).
In later years Steve was at the forefront of keeping a dialogue open between Indians and Pakistanis.
I would not say he turned 'peacenik' overnight, but certainly did his bit to defuse tensions between two nuclear weapons armed countries.
He was sought after on television and print media after every major event like 9/11 etc. His comments on these events were always very thoughtful and incisive.
His passing has left a great void in the Washington-based strategic community as far as expertise on South Asia is concerned.
This is a real cause for worry as the void left by him has been mostly filled in by Americans of subcontinental origin. In fact, it has been a trend in the US to get South Asian linked Americans into these areas.
As a person who has been interacting with American think-tanks for last 35 years, this would spell first rate disaster.
The reason for this is that virtually to a man/woman, Indian origin Americans in this field suffer from the 'keeping up with the Joneses' syndrome.
One feels these individuals are forever under unseen pressure to prove their loyalty to the US and go out of their way to prove it. Their inputs are often coloured by this and can often do great harm to India-US relations.
Most of these newbies also feel that an ancestral link with South Asia automatically makes them 'experts' who understand the region.
Is it any surprise that while there are many 'opinion' givers on South Asian affairs, there are very few scholars like Steve who would conduct solid research?
It was a virtual ritual for me to meet Steve at the Brookings Institution every time I visited the US over the years.
I will certainly miss those stimulating discussions with him and sometimes with other representatives of our 'distant neighbour' that he very kindly arranged.
But even a scholar of Steve's erudition and research could never really fathom India. His pre-1984 election prediction was that Rajiv Gandhi will just about scrape though! In the event, Rajiv got the greatest ever mandate in Indian history.
Steve failed to gauge the groundswell of insecurity and nationalism that had arisen in wake of Indira Gandhi's assassination. Of course, he is not the first or last pundit to have gone wrong on Indian elections!
RIP Steve, a sceptic turned friend of India.