General Bajwa and the outgoing DG, ISI Lieutenant General Naveed Mukhtar, had a long meeting with Prime Minister Imran Khan on Friday, says Rana Banerji, who headed the Pakistan Desk at the Research and Analysis Wing, India's external intelligence agency.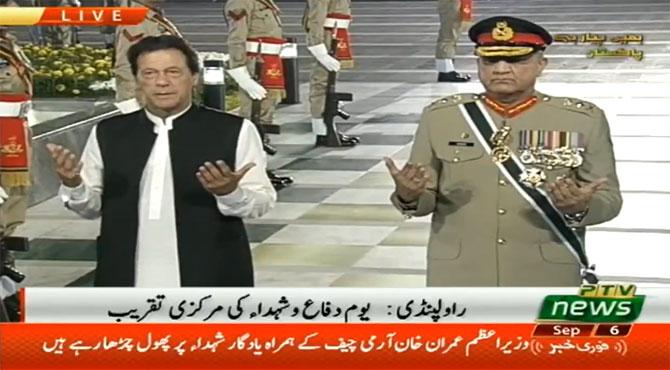 Almost on cue, Pakistan's chief of the army staff, General Qamar Javed Bajwa has announced the promotion of six major generals, three days before five lieutenants generals proceed on superannuation (October 1, 2018).
The promoted officers all meet tough professional yardsticks of elevation, having served in crucial assignments even as large scale supersessions of two star generals has continued to occur.
The retiring three star generals are Mian Mohd Hilal Hussain, Artillery, who headed the Strategic Forces Command; Military Secretary Ghayur Mahmood, Frontier Force Regiment; Nazir Butt, also FFR, Corps Commander, XI Corps, Peshawar; Naveed Mukhtar, Armoured Corps, DG, ISI and Hidayat Rehman, Azad Kashmir Regiment, IG at the Training and Evaluation Directorate.
Assignments of the newly promoted three star generals have not been announced so far. These could be made public shortly.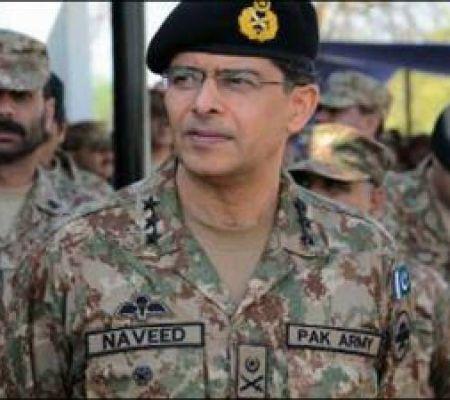 General Bajwa and the outgoing DG, ISI Lieutenant General Naveed Mukhtar, left, had a long meeting with Prime Minister Imran Khan on Friday, September 28.
By convention, the PM has the notional discretion of approving the DG ISI appointment.
Among those promoted, two -- Major General Nadeem Zaki Manj, Armoured Corps, presently GoC,33 Div Quetta and Major General Asim Munir Shah, FFR, serving now as DG Military Intelligence -- have Intelligence experience.
One of them could be slotted in as the new DG, ISI maintaining an earlier tradition of similar elevations.
Major General Muhammad Abdul Aziz, Artillery, currently serving as DG (Planning) at ISI could also be eligible for the DG ISI slot or he could be sent to the Strategic Force Command as the SFC has been usually headed by an artillery general in the recent past.
Major General Muhammad Waseem Ashraf, FFR is currently serving as IG, Frontier Corps in Peshawar. He was reported to be earlier handling the Afghan Taliban and operations along the sensitive northern border. He could well be posted as the new XI Corps Commander in Peshawar.
The other two major generals promoted, Syed Muhammad Adnan, Punjab, and Shaheen Mazhar Mehmood, Armoured Corps, have been serving as vice chiefs of the General Staff at General Headquarters. Their promotions substantiate the importance of these General Staff posts in the career graph of two star generals.
The new promotions will broadly maintain the balance between major fighting arms of the Pakistan army.
One three star general each from armoured corps and artillery retired along with three from the infantry. Those promoted include one from artillery, two from armoured corps (bringing their three star tally to seven) and three from infantry.