A second shot at UP?
Radhika Ramaseshan reports.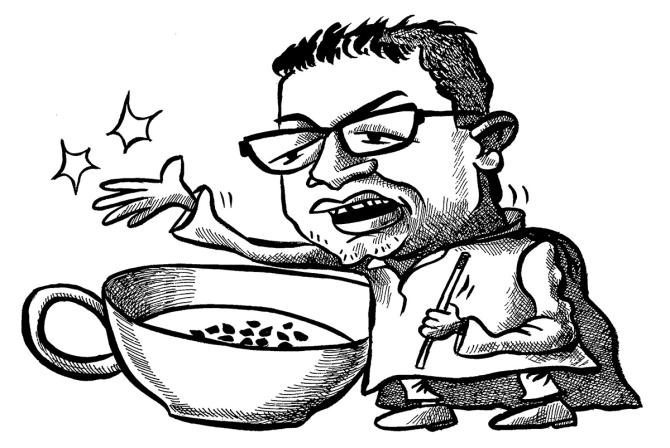 Success engenders unwanted speculation. For Prashant Kishor, the current round of assembly elections brought a double windfall.
He won West Bengal for the Trinamool Congress and Tamil Nadu for the Dravida Munnetra Kazhagam, although he is loath to call himself a catalyst.
But he would also baulk at being labelled a backroom boy.
It's hard to characterise Kishor, who can be described approximately as a political strategist-cum-adviser to leaders, encompassing the gamut from the right to centre and left-of-centre.
He's probably more than what the appellations signify.
Mamata Banerjee, the TMC chief and West Bengal chief minister, wanted to hire him so badly before the elections that she rushed him to Kolkata when he was mourning a family member's death.
In Tamil Nadu, M K Stalin, as desperate to wrest the state, had fixed up Kishor in advance.
Electioneering in the two states couldn't have been more different: West Bengal was hype, hoopla and hysteria, while Tamil Nadu was relatively muted.
No sooner was Banerjee back at her Nabanna office than the rumours began that she would 'reward' Kishor with a Rajya Sabha berth or a statutory position in Kolkata.
In his engagements with the big leaguers, ranging from Narendra Modi and Nitish Kumar to Rahul Gandhi, Y S Jagan Mohan Reddy, Amarinder Singh and Arvind Kejriwal, Kishor could have got anything for the asking if only he was more tactful with the bosses.
Kishor quashed the speculation of a 'recognition' in an interview, where he claimed he would end his association with the Indian Political Action Committee, the advocacy group he heads, and cease his involvement with elections.
Assam's tea gardens beckoned him, he said.
His wife, a doctor, is from Assam. The latter remark seemed to be made more in jest because Kishor is too much of a political creature to exit the combat zone.
While on tea, Prime Minister Modi's chai pe charcha, used in the prelude to the 2014 election, was Kishor's idea because the concept signified a communications mode conceived to bridge the distance between rattling off on the stump and pressing flesh.
Kishor was a core member of Modi's pit crew in Gandhinagar (Modi was then the Gujarat chief minister) who winged his way as a gangly young man of 34 from Africa in 2012.
He headed the UN's strategic planning and social policy group for eight years before becoming Modi's prime event ideator-cum-executor and political resource person, although he maintained he was not David Axelrod or Rahm Emanuel, men who were key to Barack Obama's 2008 campaign.
Elections won and Modi installed as the PM, the whispers against Kishor's 'excessive ambition' and 'over-bearing ways' hissed through the power corridors and he was out.
His ouster reflected the BJP's inveterate suspicion of talented outlanders.
Kishor refused to fade away. A native of Bihar, he reached out to Nitish Kumar, the Janata Dal-United chief, before the 2015 Bihar elections and chalked out a plan of action that resulted in the Mahagatbandhan between the JD-U, Lalu Prasad's Rashtriya Janata Dal and the Congress.
The coalition wiped out the BJP, but couldn't co-exist.
It's a matter of speculation on whether Kishor had a role in bringing a rapprochement between the estranged Nitish and Modi but he evidently had no issues when the JD-U dumped the RJD and Congress and went along with the BJP to form a government in Bihar.
In 2018, Nitish inducted Kishor in his party and anointed him as a vice-president.
The cracks surfaced when Kishor opposed the JD-U's endorsement of the amended Citizenship (Amendment) Act, for which he was expelled.
Since then, it's been a mixed bag for the freelance political consultant.
He worked on the Congress's campaign in the 2017 Uttar Pradesh election, but the Congress-Samajwadi Party partnership went bust.
A Kishor observer pointed out that his "desk style" demanded "almost free-hand operating licence and unfettered doorstep access to his chosen boss" which the Gandhis wouldn't countenance.
The same year, Kishor partially redeemed himself, winning Punjab for the Congress. In 2020, he worked for Arvind Kejriwal in the Delhi elections.
Banerjee broke the jinx he wanted. Kishor had no illusions what the TMC was up against: Modi's charisma, the fear of religious polarisation, superabundant resources, an RSS-backed party network, the Centre and government agencies and an allegedly pliant Election Commission.
He had Banerjee and her famous dare, 'Fine, we are here, come, we will fight, khela hobey.'
In a recent interview, Kishor said, 'She is what defines the difference between a serious fighter and someone like Rahul Gandhi.'
From the word go, Kishor insisted the BJP would not touch 100 seats, an assertion that sounded outrageous to some.
His faith in Didi and her centrality in the TMC never once flagged.
Nor was he fazed by the allegation that several heavyweights quit the TMC because of his 'control' over Banerjee.
Part of a game he's got used to, he would probably say. What next? A second shot at UP?