To be alive is to be an artist, legendary Carnatic singer T M Krishna tells the Tata LitFest in Mumbai.
Hitesh Harisinghani/Rediff.com presents videos and photographs of the artist in action.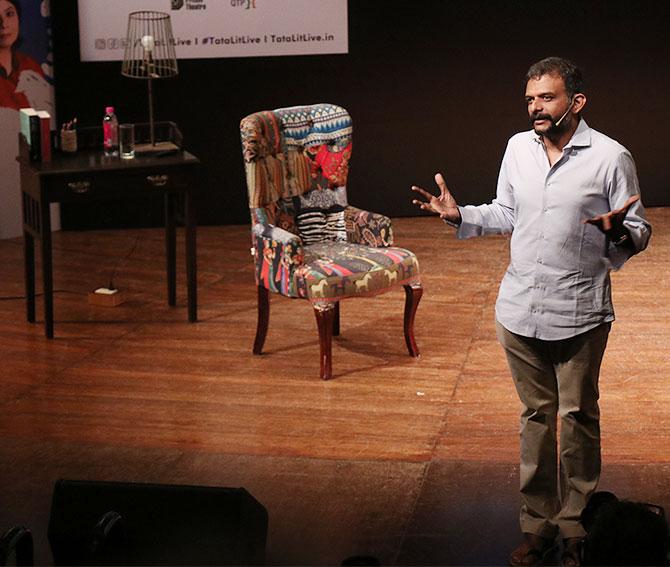 T M Krishna, celebrated Carnatic vocalist, author and activist, might have had difficulty finding a venue for a concert in Delhi recently.
But Mumbai welcomed the artiste with open arms, offering the vast 1,010-seat Tata Theatre at the National Centre for the Performing Arts, as the venue from where he could perform his magic on Friday, November 16, as part of the Tata LitFest.
While the Indian Right may look askance at Krishna, that the audience didn't share its worldview was evident from the number of encore requests that went up.
From the same stage he also gave a talk on Art and Activism to a large, receptive and sometimes cheering room, a few hours before the concert.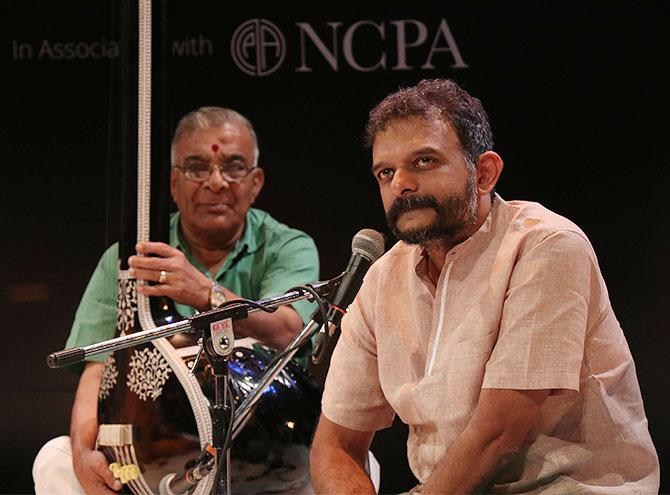 Chennai-born Thodur Madabusi Krishna, 42, began singing at age 12, and has interests that spill over much beyond the cultural realm.
He advocates for tribals, against the caste system, for communal harmony, for religious restructuring and the environment.
His causes in turn flow back into his music -- which has the purists clearly ranged against him.
In Reshaping Art, his book published by Aleph this year, the Magsaysay Awardee ponders the way art is performed and popularised while, side by side, examining class, caste and gender and its links with democracy and culture.
Krishna was scheduled to perform at the Nehru Park, New Delhi, over the November 17-18 weekend as part of the SPIC-MACAY festival, but the sponsors, the Airports Authority of India, pulled out last minute, calling for a 'postponement', apparently under pressure from right-wing trolls who went into overdrive on learning that Krishna would also sing Muslim and Christian devotional songs during his performance.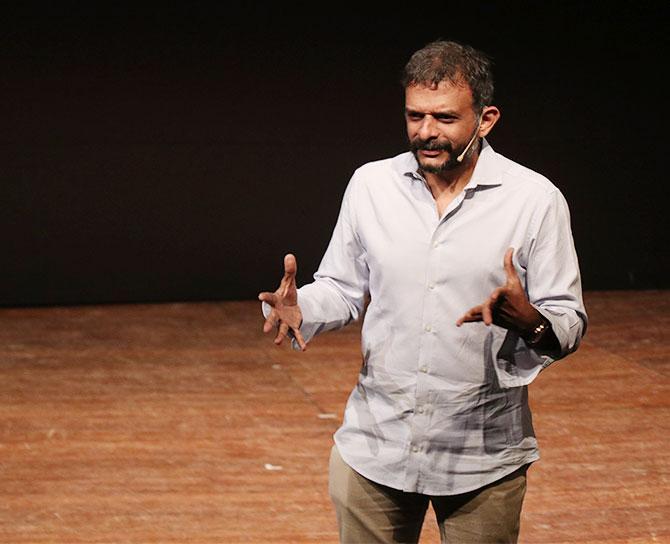 Krishna said he was accused of being pro-Christian, pro-conversion and an "urban Naxal". On Twitter, accusations were apparently levelled that public money was being used to allow an 'anti-Indian' to perform and ministers in the Narendra Damodardas Modi government were tagged on the posts.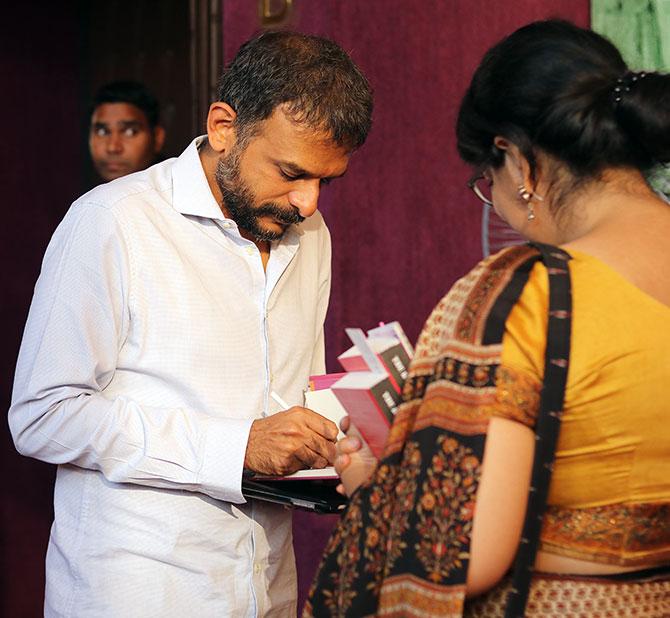 Krishna did have a concert, attended, news reports said, by thousands, in New Delhi, after his performance in Mumbai, at a venue organised swiftly by the Arvind Kejriwal government.
In his talk at the NCPA Krishna delved into the ephemeral nature of art: "One of the problems with understanding art is that art is simplified to being something that is pretty, something that is beautiful, something that you attach value to... Art is no accident, art is a human endeavour, it is beautiful human endeavour and the question is, why did humanity think of that endeavour?"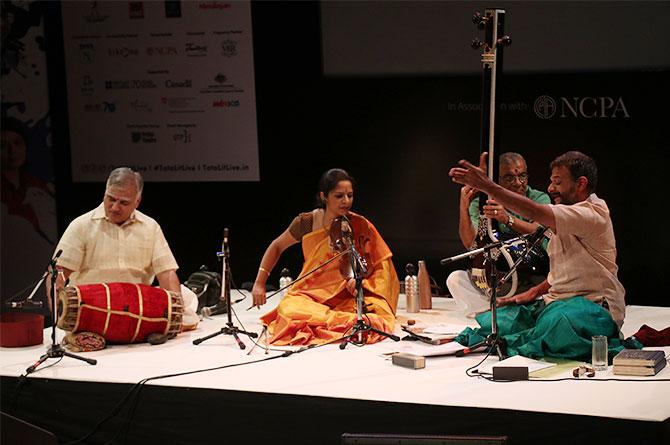 On activism, he said: "Being alive, being aware, being responsive, being empathetic is being an activist. I don't understand how any human being can be alive and not be an activist."