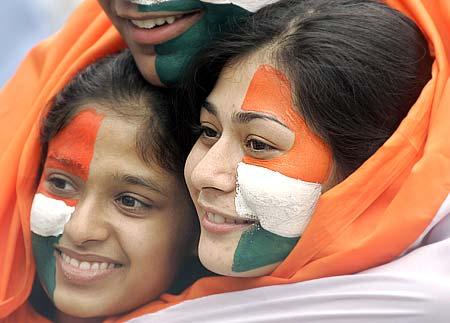 India celebrates its 66th Republic Day on January 26, 2015. We asked some youngers a few questions about this special day.
Everyone knows what January 26 is all about... Republic Day.
But do you know what Republic Day means, Speak of patriotism and somebody will immediately groan, "Aaj kal ke bachche."
The charges of having drifted away from one's roots and having become oblivious to India's rich history are often leveled against Generation Y.
With January 26 around the corner, we decided to investigate how true these complaints are by asking the youth of Mumbai some very general questions about Republic Day.
Here's what they had to say:
Text: Paloma Sharma/Rediff.com
Video: Afsar Dayatar/Rediff.com
Note: Our intention is not to offend anyone. Many thanks to all those wonderful young people who took the time to answer our questions.