'Last night someone threw stones at my house at 11 pm. My car was also smashed.'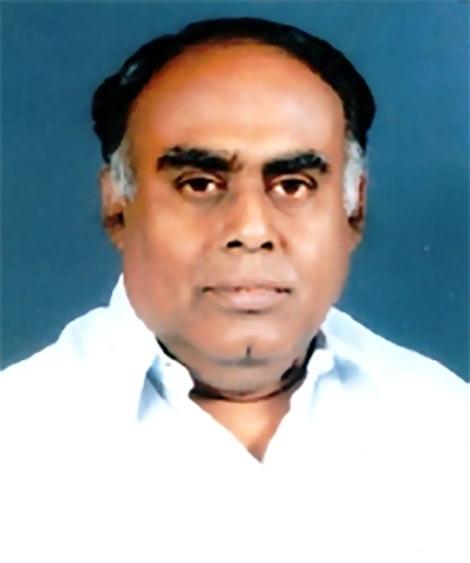 Pala Karuppiah is the 74-year-old politician who represented the Harbour assembly constituency in Chennai till earlier this week.
Last week after he was expelled from the ruling All India Anna Dravida Munnetra Kazagham he resigned his seat in the Tamil Nadu assembly.
He gave his side of the story to Rediff.com
I have been in the ADMK for the last ten years. I am an old Congressman. I am a follower of K Kamaraj.
When we were in the Opposition I was close to 'Amma' (Tamil Nadu Chief Minister J Jayalalithaa). She used to tell me to write articles against the DMK.
I was given a party ticket and won the assembly election. I stood in a Muslim dominated area. My win was unique. I defeated a Muslim DMK candidate even though I am not a Muslim.
I had assured my voters that I would rescue an Urdu school in my area from a big shot in my party. I had told them that I would do it in a month after my victory.
I could not do this because a big shot was holding it. I was criticising it publicly. He obtained a stay from the court.
In another case, a reading room in my constituency was occupied by a merchant with the help of two ministers. I took the matter to the collector. They obstructed the collector from acting. It is a public property, it is a very big building.
I wrote to the chief minister and other officials. Nothing happened.
When I tried to speak, I was not allowed to do so.
As I had no other choice, I spoke about it in public. I spoke about it at a public event organized by Tuglaq magazine. So the chief minister expelled me from the party.
I resigned my MLA post as I had won it with the chief minister's and the party's support. I have sent my resignation letter by registered post to the speaker and the assembly secretary.
Last night (January 29) someone threw stones at my house at 11 pm. My car was also smashed. The miscreants came by autorickshaw.
Opposition leaders have expressed their support to me. Central Minister Pon Radhakrishnan spoke to me on the phone and told me to be safe. The government has to protect me. Pon Radhakrishnan said he would support me. Citizens are not safe.
I wanted to build a night shelter with my local area development fund, but I could not do. From this fund I have given Rs 5 crores (Rs 50 million) to the Stanley hospital which is in my area. I have also given funds to Muslim schools in my area. I wanted to construct latrines in Burma Bazaar, but I could not do so.
I have apologised to my voters for the work I could not do.
As told to A Ganesh Nadar/Rediff.com