'If journalism is the first draft of history, then photojournalism is the first draft of its evidence,' Raghu Rai, arguably India's finest living photojournalist, tells Pavan Lall.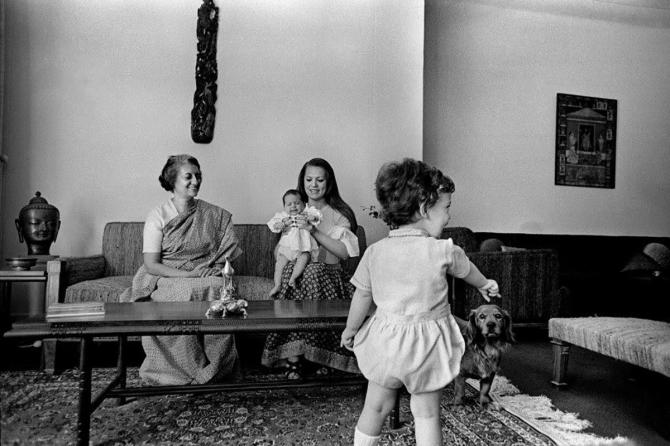 Raghu Rai can't stop smiling. I tell him I've seen his work since I was 10, and hope to really meet him some time. That's funny to the veteran, award-winning 79-year-old photographer.
"My mission is not yet complete, and so I will be back and I will see you in real life. So please live in that continuity," he says, laughing, reminding me of Howard Roark from Ayn Rand's The Fountainhead.
Rai, a sprightly man who looks 15 years younger, is bursting with stories, most of them so humorous that he can't help but laugh before he narrates them.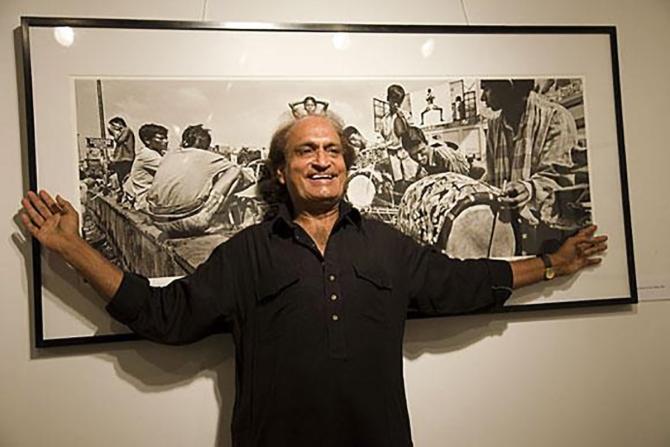 I'm on the other side of a computer, on a Google call. Rai, clad in a striped golden brown kurta-shirt with epaulettes, sits in a room with hundreds of books behind him.
I'm sipping on green tea, and Rai tells me he has just quaffed down his cold coffee and is content with water for now.
Has the "shot-on-my-iPhone era" disrupted photography, I ask. Rai says he has little patience for nostalgia. In fact, he says, he has little patience. Period.
"I'm a very restless man," he says.
"When the digital camera first arrived, you had to wait a couple of minutes for the raw files to be processed so you could take the next photograph. Now, there's no waiting and it takes milliseconds to adjust quality and colour-correct. Click, and see it instantly."
Compare that to shooting the entire day and not knowing what you've got. So Rai is all for digital technology, he says, adding that he's been using Nikon for years, but his latest is a Fuji GFX 100S 100 Megapixel. "They (his cameras) just need to be lightweight and easy to carry."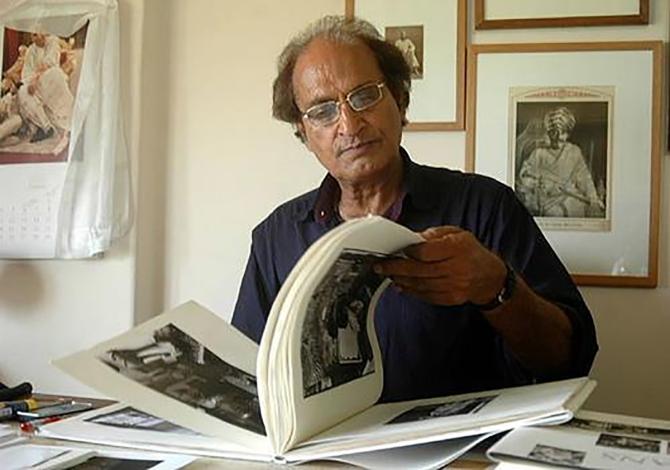 A civil engineer by training, Rai started photography by chance in 1965. He was the third youngest of 10 siblings, and his father was a government official in Punjab's irrigation department.
Rai's upbringing wasn't privileged. His father put food on the table, and set up a house wherever the family went. So growing up years were basic but provided for.
Duly, he opted to live with one of his elder brothers, S Paul, who is counted among the founding fathers of Indian photojournalism. (Paul died in 2017.)
One day, he went along with his brother's friend, Yog Joy (later the photo editor of The Tribune), to his nearby village in Rohtak for a shoot.
Joy was clicking pictures of children. After watching for a while, Rai turned his attention to a baby donkey nearby and photographed it. That photograph made it to The Times in London.
Rai got a princely £25 for it -- "enough to live on for a month."
Two years later, he joined The Statesman as chief photographer, and then completed a Thomson Reuters fellowship in England in 1969.
In between, he worked for a variety of news organisations, his work published in media across the world.
Rai has published close to 60 coffee table books and innumerable pictures on subjects that include places and people: Varanasi, Mumbai, Amritsar, the Dalai Lama, Mother Teresa, Marlon Brando, Satyajit Ray, some 10 prime ministers, including Indira Gandhi, and even the self-styled self-help guru, Sadhguru.
"I'm not a follower," he clarifies, noting my expression.
In 1972, impressed with his exhibition at the Galerie Delpire in Paris, French humanist photographer Henri Cartier-Bresson nominated him to the cooperative Magnum Photos. The same year, Rai was awarded the Padma Shri for his work on the Bangladesh War.
In 1992, he was named Photographer of the Year in America for his work for National Geographic. And in 2017, came a lifetime achievement award at the 6th National Photography Awards from the Indian government.
Under lockdown in the past year, Rai has been working on putting together a dozen or so books from his archives.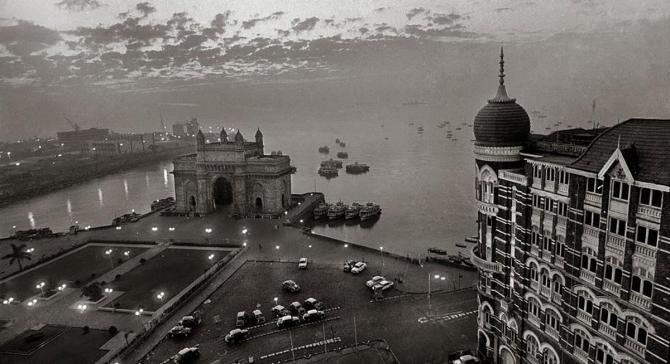 So, is he an intrepid reporter, new-age artist or a celebrity?
"I'm a photographer -- let's understand it very carefully -- with no romance, no philosophy," he tells me, serious for the first time.
"The purpose of photography is to capture the times that we live in, to penetrate the totality of space to reflect the essence of what is going on at that point in time. Of course, there is a journalistic element to that. But history itself now is in danger of being altered," he says.
I've struck a nerve. "If journalism is the first draft of history, then photojournalism is the first draft of its evidence," he says.
"In my India Today days, we and editor Aroon Purie would discuss how words were brickworks and a photo was a light or window that took you inside."
I persist and suggest some of his works are more art than photojournalism.
"When you capture the most unique thing about man or nature in an original manner, then it's art but what you see today in the world is mostly routine news pictures and portraits," he says.
For a while now, Rai, widely regarded among India's greatest photographers, has been living on his six-acre farmhouse, 14 km outside of Delhi, where he grows organic vegetables.
"I'm a mali (gardener) in Haryana," he jokes, adding that he's mostly vegetarian nowadays but enjoys the occasional tipple.
"Scotch, sometimes. Tequila, especially. If you don't have the occasional drink, what else will you have?" he chortles.
The Covid-induced tragedy gripping the nation is serious, as was the Union Carbide Bhopal Gas leak of 1984.
Rai's pictures of that event would etch themselves on the consciousness of every Indian living in that time.
Has he shot the pandemic?
He says he wants to, but his family won't allow him to venture out on account of his age.
The family comprises a son, also a photographer, three daughters and his second wife. Rai's first wife remains a partner on book projects.
"We had a year to prepare, with the right vaccines and hospitals. Clearly, we are not a nation on the move and our healthcare is as clumsy as it was 30 years ago," he says.
"Hopefully, the nation shall build up again and together we shall find a solution to fixing not only the healthcare issue but also reorganising our future for the general good."
Politics, he adds, has become too insecure, and if the rulers themselves are insecure, then how can they give the rest of the people any sense of upliftment and growth?
About his craft, Rai says it is "my dharma -- like when you sit in prayer and it takes you to a meditative space. In those moments of experience and through the photograph, I am in ecstasy and I find my connection with the divine. That's what it is to me."
The other sensor is the heart and if, according to Rai, that is connected to your eyes, one receives signals as they are being transmitted.
"And you see the world for what it is."
Feature Presentation: Ashish Narsale/Rediff.com