Hitesh Harisinghani/Rediff.com pays tribute to a Mumbai landmark.
There are certain things that immediately come to mind when you think of Mumbai.
Bollywood.
The sea.
Crowds.
And the Chhatrapati Shivaji Terminus, earlier known as Victoria Terminus.
This is where many of Mumbai's celebrities first set foot in the city, looking to make their dreams come true.
But CST is much more than that. The station, which stands proudly in south Mumbai, is an outstanding example of Victorian Gothic Revival architecture blended with themes derived from Indian traditional architecture.
The construction of this iconic structure began in May 1878, and was completed in 1888 at a total cost of 50,000 pounds (Rs 16 lakh at that time).
On July 7, 2004, UNESCO named CST a World Heritage Monument.
To celebrate the 12th anniversary of that event, Central Railways organised a week-long heritage celebration programme.
The Heritage Week began on July 2 with a Heritage Walk. For those of you who could not make it, Hitesh Harisinghani/Rediff.com brings you glimpses.
The station, designed by Frederick William Stevens, was built to commemorate Queen Victoria's golden jubilee. A guide shares some other interesting nuggets with participants of the Heritage Walk.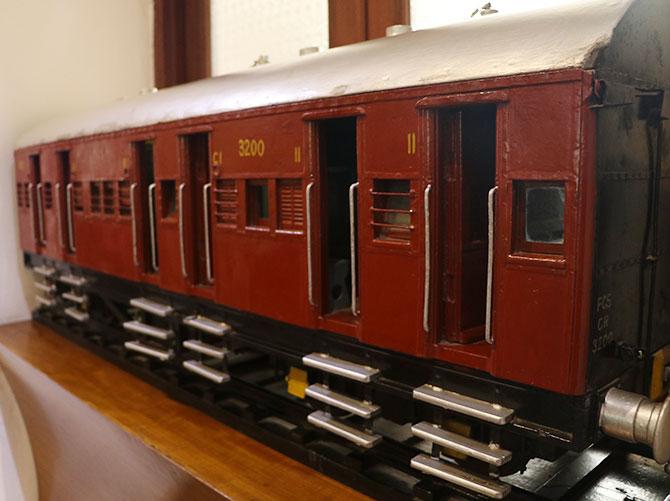 Exhibits at the CST Railway Museum include beautiful models of trains.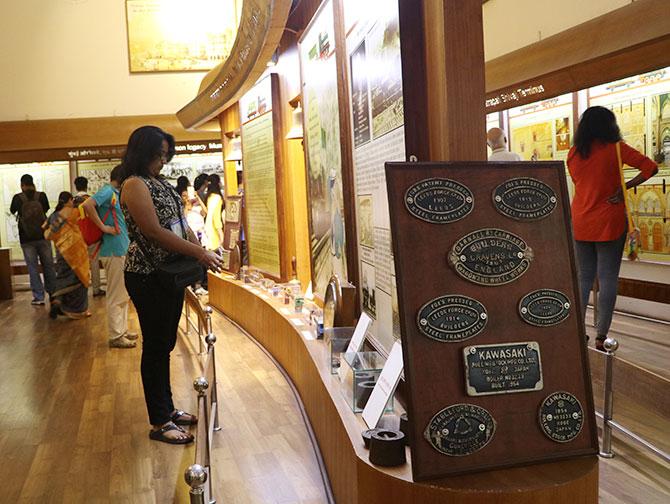 Visitors browse through the ample information and exhibits at the Railway Museum.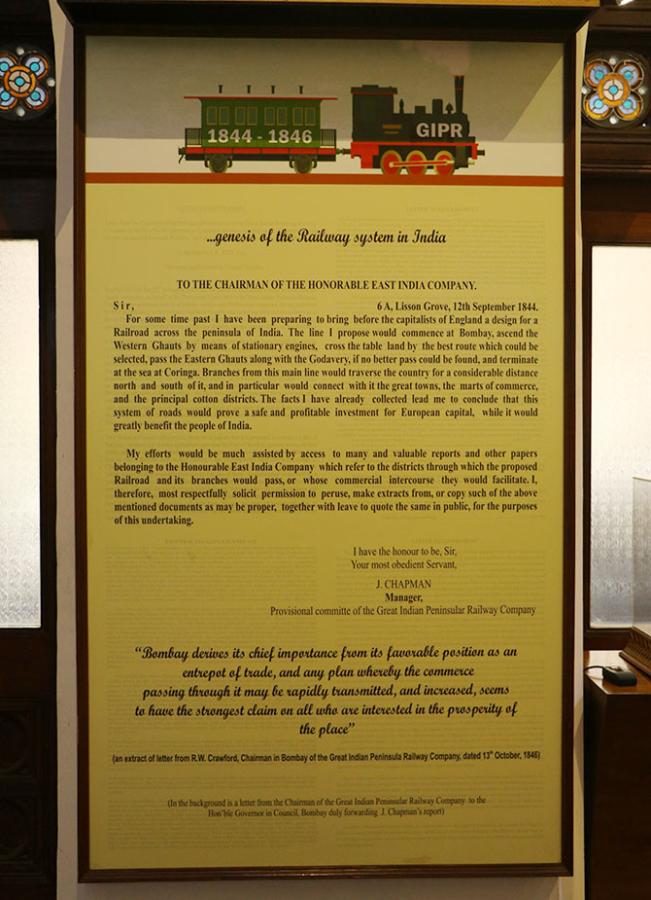 A letter written by J Chapman, manager, provisional committee, the Great Indian Peninsular Railway Company, suggesting a railway line between Bombay and Coringa (now in Andhra Pradesh). The letter, dated September 12, 1884, marks the genesis of the railway system in India.
A last minute adjustment to an exhibit before the visitors arrive.
A beautiful replica of the Chhatrapati Shivaji Terminus.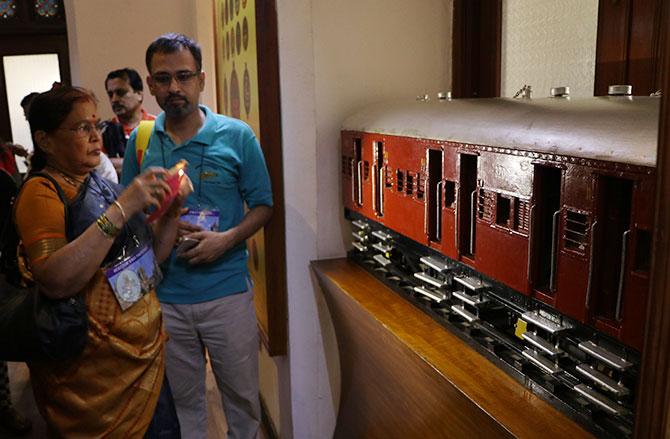 Visitors can't resist using their cell phones to capture the history of the Indian Railways.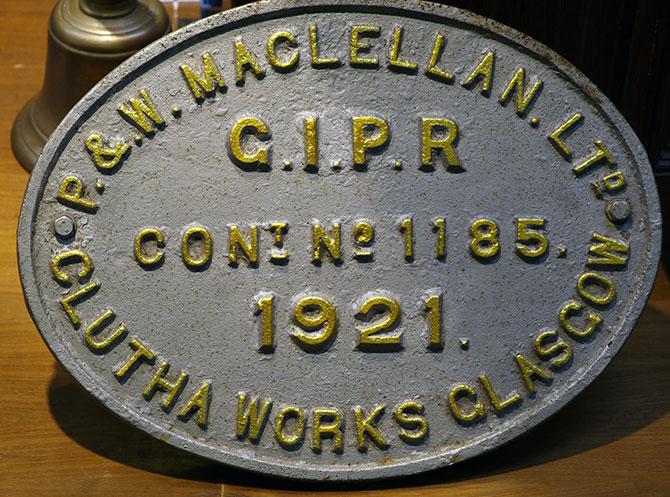 Builder's plates, like the one on the image above, revealed where a particular locomotive was manufactured.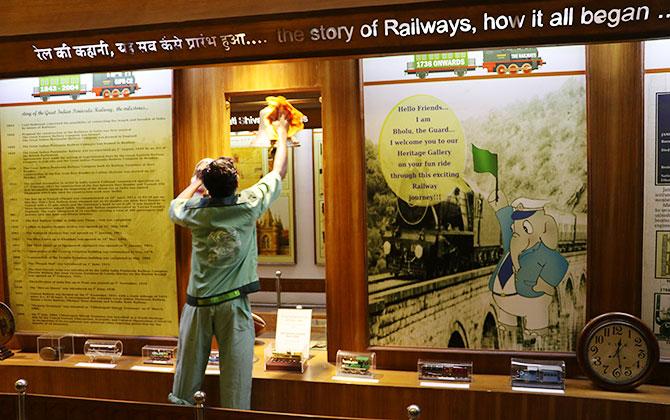 The story of Railways, how it all began :)
The rains did not intimidate visitors from clicking a photo as a souvenir.
CST's majestic central dome.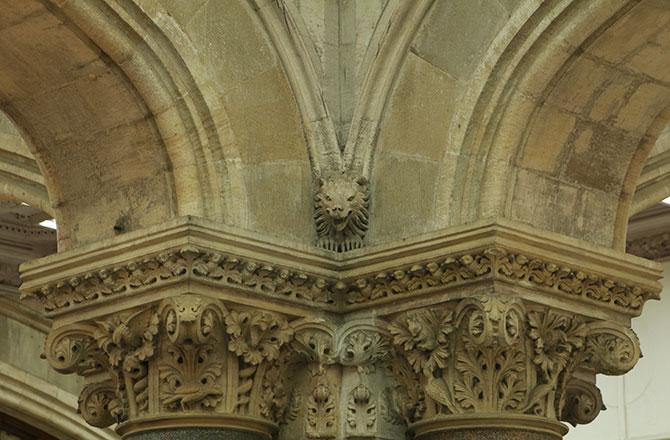 Elaborate carvings top the pillars in the area now known as the Dining Hall.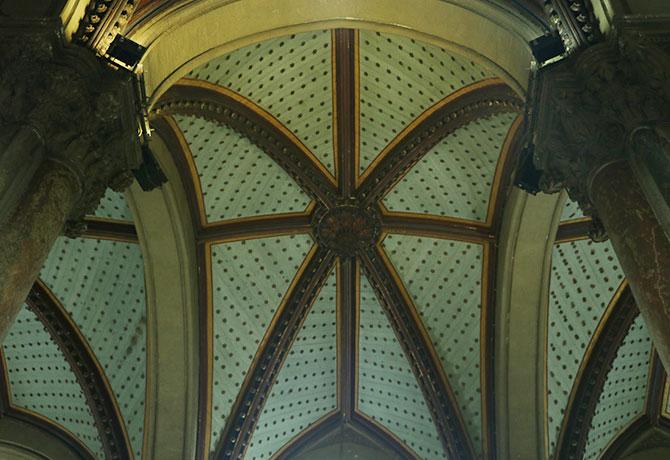 What is now the ticketing centre, and was formerly the waiting area, used to be called the Star Chamber because of the gold painted stars on the ceiling.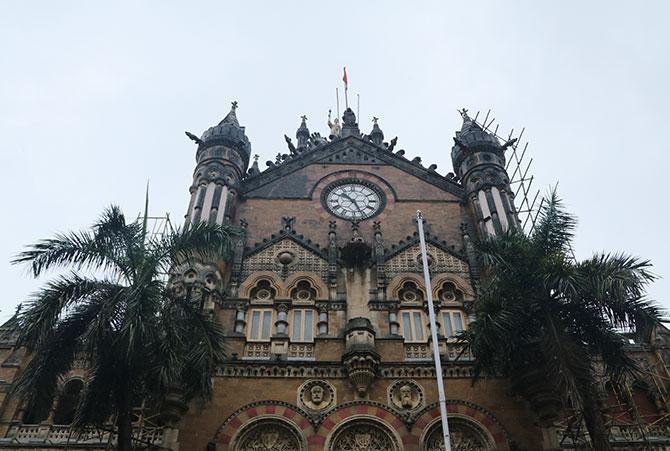 Did you know this clock is over 10.5 feet high and is operated through a system of six pulleys? Manufactured by London clockmakers Lund and Blockley in the last half of the 19th century, it has 36 pieces, and needs to be wound every five days. It still shows the correct time.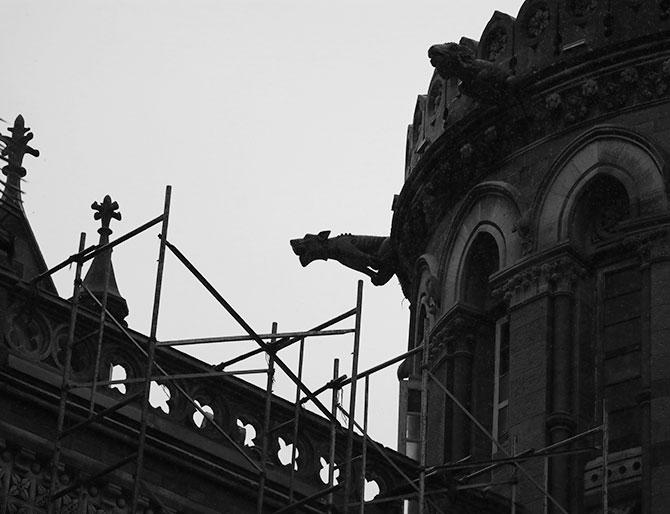 If you have the time to 'stand and stare', you'll find many such gargoyles on the facade of the 129-year-old Chhatrapati Shivaji Terminus.