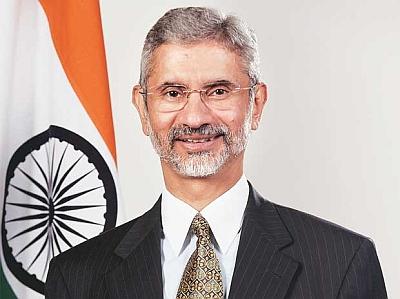 India's new foreign secretary Subrahmanyam Jaishankar's worldview sets him apart. Archis Mohan reports

Subrahmanyam Jaishankar, 60, the new foreign secretary of India, is a rare Indian Foreign Service officer: he has done critical ambassadorial assignments in the United States, China and the ASEAN region. He served in Moscow before the Soviet Union disintegrated and in Sri Lanka when the Indian Peace Keeping Force was deployed there.

According to a retired diplomat who worked closely with Jaishankar on the Indo-US nuclear deal, it is this worldview of having served in world capitals key to the foreign policy of India that sets him apart in the IFS.

His experience, along with his approach towards the reshaping of the Indian foreign policy, first won him an admirer in former Prime Minister Manmohan Singh, and has now made Prime Minister Narendra Modi appoint him foreign secretary barely 72-hours before his career as a serving diplomat was to end.

What is, however, lesser known about the man is his wicked sense of humour and how fond he is of old friends. He is also known to be a strict man.

Jaishankar studied at the Jawaharlal Nehru University and counts Communist Part of India (Marxist) leader Sitaram Yechury and Nationalist Congress Party's DP Tripathi as close friends, although he was junior to the two of them.

Jaishankar comes from a well-known family.

His father, K Subrahmanyam, is the acknowledged father of strategic thinking in India.

One of his brothers, Sanjay Subrahmanyam, is a historian; another is former rural development secretary S Vijay Kumar.

His mother has a PhD in music from Delhi University.

Jaishankar joined the IFS in 1977, and started with a stint as third and second secretary (political) in Moscow in what was still the Soviet Union from 1979 to 1981.

He then served as an undersecretary on the Americas desk in South Block, which he headed as joint secretary from 2004 to 2007 --
the time that India negotiated the civil nuclear agreement with the US.
Jaishankar was also closely involved with inking of the India-US defence framework and their 'Next Steps in Strategic Partnership', or NSSP.
"He is possibly the only person in the diplomatic corps who knows Moscow, Beijing and Washington DC as well as the ASEAN region. He has a good understanding and the right balance between India's economic interests and security imperatives," one of his seniors, who doesn't want to be named, says. Jaishankar is the longest serving Indian envoy to Beijing.
J
aishankar is credited with turning around India's relations with the US after the recent dip in bilateral relations precipitated by the Devyani Khobragade episode.
But this isn't to say that his foreign policy is US-centric, says another associate.
In 2007, Jaishankar did a stint as India's envoy to Singapore.
The island nation state is India's key interlocutor at the ASEAN, and the assignment gave Jaishankar a sense of the developing security architecture in the region.
Jaishankar has also served in Budapest, Prague and Tokyo. He has done PhD and M Phil in international relations and has got a Master's degree in political science. Jaishankar is married to Kyoko and has two sons and a daughter.
According to government sources, Modi had wanted Jaishankar to join the Prime Minister's Office, but had second thoughts at the prospect of creating two power centres between National Security Adviser Ajit Doval and India's envoy to Washington.