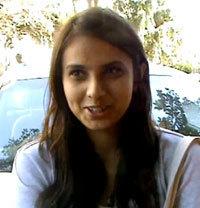 Our new series brings you all the excitement of Election 2014, on video. All you need to do is click on the play button.
Did you see our video about how clued in India's youth are about the symbols of various political parties? If not, do check out the video here.
Text: Nithya Ramani
Video: Hitesh Harisinghani
They don't mince their words, as you can see in this new video.
So, if Rahul Gandhi is firmly told that there is more to running this country than empowering women, then Narendra Modi is told to leave Rahul alone and share his thoughts about India's economy.
If Modi gets a thumb's up for his PR efforts, Arvind Kejriwal is asked to stop protesting and do some work.
Can India's leaders answer these stinging questions from India's youth?