Days after the BJP's mammoth triumph at the 2014 Lok Sabha election, Narendra Modi dedicated his government 'to the poor, to millions of youth of the country, to the mothers and sisters hankering for respect and honour and to exploited rural and urban workers.'
A year on, Rediff.com asks you, Dear Reader, to assess the Modi sarkar's performance.
Take Rediff.com's Pulse of the Nation poll and let India know what you think of Mr Modi and his government.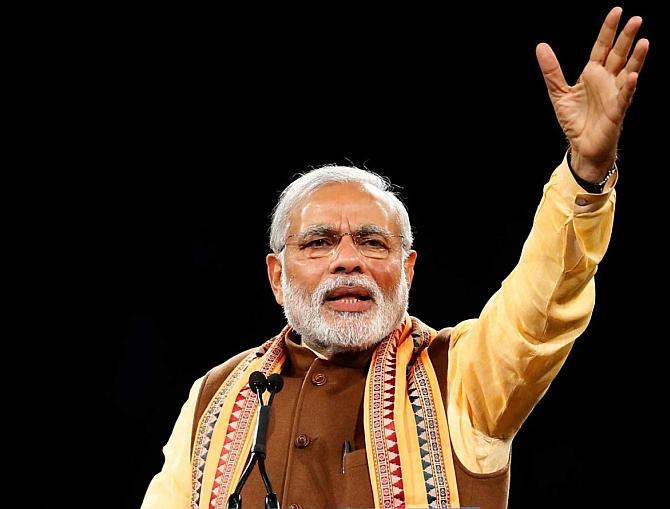 ---
---
---
---
---
---
---
---
---
What do you think is the Modi government's biggest weakness? (Please give your remarks below)
---
What are the PM's biggest challenges in the coming year? (Please give your remarks below)