The nationwide lockdown has robbed several daily wage labourers and households of their incomes.
Vrushali Vilas Kadam tells Divya Nair/Rediff.com how her family is struggling to make ends meet.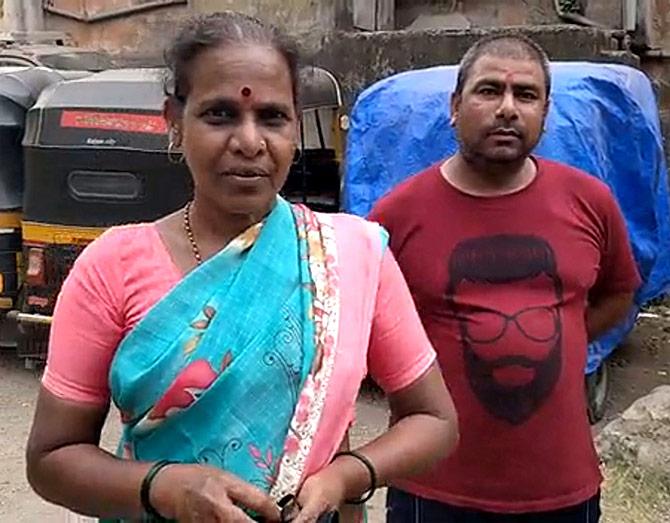 Vrushali Vilas Kadam, 42, whose husband rides a rented rickshaw in and around Kalyan, used to help her family meet ends by working as an ayah.
She would pick up and drop off students from nearby schools, for which she would be paid Rs 300 per child.
Since March 15, when most schools in Kalyan and the rest of Maharashtra, were shut down abruptly, Kadam couldn't help control her emotions.
She is worried how she will buy groceries and pay rent for the next few months.
Vrushali has two children -- her youngest son has just appeared for his final year exam while the eldest holds a temporary job in a computer firm in Mumbai.
After the lockdown, everyone is home and there is no income or savings to fall back on.
"My husband used to bring home Rs 250 to Rs 300 a day. My son had a temporary job. He is home now. We haven't stepped out for more a week now," she says.
"There is no food in the house. From vegetables to groceries, everything is getting expensive. How do we pay rent and survive in these tough times?"
The mother breaks down as she reveals how the lockdown will affect her family.