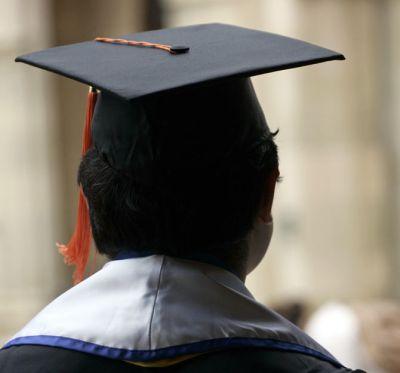 Though Texas was very much a work related stop, I received my opportunity for something similar to peace during my stay there, says N N S Chandra.
I departed for Austin, Texas on May 26, only a day after arriving from the cruel heat of the north Indian summer. As I watched the lights of the cultural capital (of an oft-derided, anti-culture state) twinkle beneath the window of my descending plane, I reminisced of the last I had seen of that particular view.
When I last stepped foot in Texas, the Middle East was a sparking powder keg of Sunni and Shi'ite jihadists, America was ripe with racial tensions and government over-reach, and mother nature was punishing unlucky souls around the world with brutal and heartbreaking displays of her power.
With the rise of ISIS and al-Nusra in Syria and Iraq, the devastation of the Baltimore and Ferguson riots in the United States, and the numerous earthquakes and heat waves that have swept through India in the last few months, what really can be said to have changed? The world seems to have failed its final exam and been forced to repeat the year.
The passage of time is a little easier to notice when studying the effects it has had on me personally. For example, I was surprised, and just a little distraught, to learn when visiting my little niece in Dallas, I had unknowingly crossed a great divide. Upon seeing me, she no longer referred to me as 'Syam-uncle' as many have done in the past, but instead called out 'Syam grandfather'. Instinctually, I began looking around for my own father before realising that she was referring to me! Time has a way of confounding us, speeding up when we want it to slow down and grinding to a halt when we're desperately hoping we can skip a lot of it all at once.
Despite my grumblings on the speed with which time has wined and dined me, I actually have been dreaming of skipping through some of it, at least for the last few weeks. Buried underneath a flurry of travel and work, I've been searching for a moment of calm amid the storm. Though Texas was very much a work related stop, I received my opportunity for something similar to peace during my stay there.
Though I hadn't been expecting tranquility when I received the invitation, I was nevertheless enormously excited at the opportunity to present a paper and speak at the NACAC conference on 'Mastering college admission counselling' in Austin, Texas. My co-researchers and I were involved in collecting data on counselling practices in USA, Europe and India for over four years. The conference was an opportunity for me to present our analysis and make sense of our work, and essentially get it peer reviewed.
The paper titled 'Evidence-Based College Admission Counselling' explained the process-oriented, data-focused admission counselling and the effect it has had on my practice throughout the last few years. I was also incredibly pleased to have the opportunity to meet with admission professionals from great universities around the world, sharing ideas, experiences, and taking college tours in UT Austin, Baylor, and other institutions.
On my way out of Austin, I happened to sit beside an elderly couple, who I soon learned had been attending the 50th Peace Corps reunion at the University of Texas. It was (and continues to be) the official volunteer programme of the United States, designed to help build relations between America and less-fortunate countries by sending out volunteers that commit to a season of general assistance in a given nation.
This particular couple had met and fallen in love during their training, and then requested being stationed to the same place, which ended up being pre-Ayatollah Iran. For many years, they taught and worked with people of an entirely different culture, going so far as to become fluent in the Persian language.
Though their story was fascinating and their passion infectious on its own right, what impressed me the most was how, despite the length and weight of that 50-year period, it was obvious how heavy an influence those two short years of youthful energy had been.
For those of you who are looking to apply to international post-secondary institutions, something you must understand about the counsellors and professionals and professors you will one day interact with is that many of them have had a similar experience of genuine youthful energy that has shaped them; not to pad their resume or to build a portfolio, but rather for the sake of the thing in itself.
I would encourage all of you to bring that same level of sincere intensity to your extra-curricular work, no matter what context that work may take place in.
Not only because it will help you stand out in a sea of disingenuous candidates, but also so that in 50 years time, if someone was to sit beside you on a plane, you can describe all your experiences with the same level of love, contentment and lack of regret that I heard from them.
N N S Chandra is an educator and senior counsellor.