Murali Kamma remembers the notables we lost in 2015.
IMAGE: President A P J Abdul Kalam, who India and the world lost this year.
As another year winds down and the revelry begins, one naturally tends to look ahead and hope for brighter, happier days.
This is especially true if the year that's ending has had more than its share of bleak moments. But during the holidays, besides hitting Pause to relax, it's worth pressing Rewind to reflect on the year.
A meaningful way to do that would be to remember the people who, after living well, and leaving a mark, departed from this world.
In that spirit, here's a roundup of notable Indians who passed on in 2015.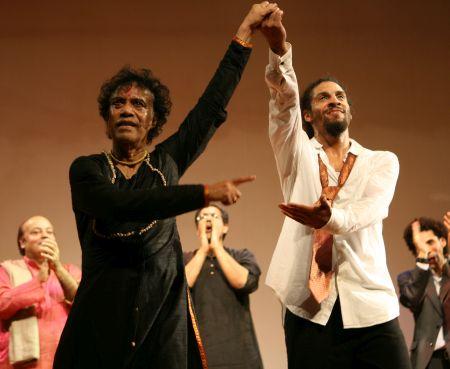 IMAGE: Pandit Chitresh Das with Emmy-winning tap dancer Jason Samuels Smith, right, during a performance.
Think of Indian men performing classical dance -- and more likely than not, Chitresh Das will spring to mind. His end came unexpectedly. A tireless exponent of Kathak, known for his ebullience and expressivity, Das promoted this dance form in the US like nobody else, establishing a school in California and developing a method he called Kathak Yoga. The clanking ankle bells he wore were a defining feature, making his performances dramatic and memorable.
The cartoonist R K Laxman, who also died this year, was for a while overshadowed by R K Narayan, his famous novelist brother. That happened a long time ago. While Narayan's novels now seem -- frankly -- somewhat dated, you could hardly say that about Laxman's work.
Productive till the end, he had his finger on the pulse of contemporary India through his daily 'You Said It' cartoon, which ran in The Times of India for five decades and made the Common Man character a household figure.
Generations of middle-class Indians came to identify with this aam aadmi, and the character was even immortalised by an eight-foot bronze statute that was unveiled in Pune in 2001, the year Narayan passed away.
On a darker note, intolerance spiked in India and there were attacks on liberal voices, beleaguered minorities and secular institutions.
'The two characteristics of a culturally diverse society, of living with other identities and feeling a unity with them, are no longer possible,' noted the late Rajni Kothari. 'Identities have not withered away -- what have withered away are the conditions under which diverse identities can together share a social space.'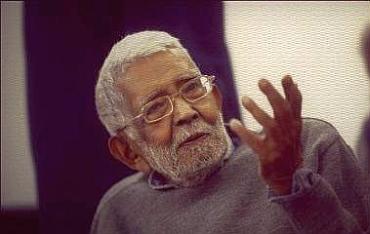 Kothari wrote that three decades ago, but he could have been saying it today -- and not just about India. An influential political theorist and public intellectual, Kothari mentored other social scientists, defended democracy and civil liberties, promoted nontraditional politics, and founded the Centre for the Study of Developing Societies, a leading think- tank.
What was chilling about the death of Govind Pansare, a rationalist, was how he and his wife (who survived) were shot in cold blood -- just as Narendra Dabholkar was murdered in 2013 -- merely because they'd rejected or questioned the beliefs of the extremists who killed them.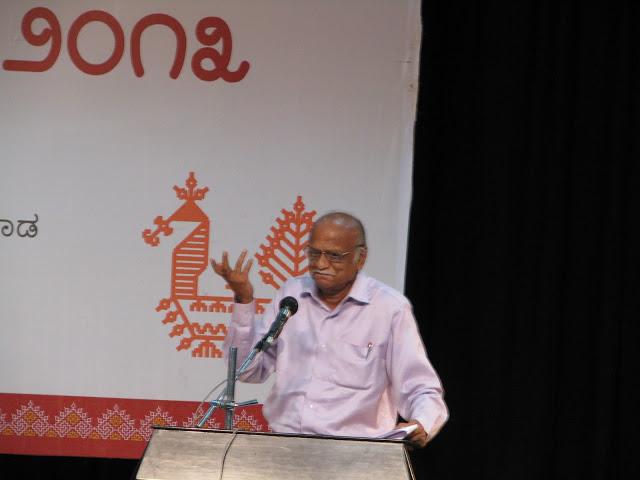 IMAGE: Professor M M Kalburgi, who was assassinated at his Dharwad home, August 30. Photograph: Kind courtesy Shivanand Kanavi
Another casualty of this clash in 2015 was the outspoken Kannada scholar M M Kalburgi, who was silenced with the cowardly use of a gun.
These vicious assaults were a perversion (and negation) of what the historian Abraham Eraly, who breathed his last this year, described as 'the hybrid, polymorphic culture and religion of India, with its complex social structure and myriad gods and beliefs.'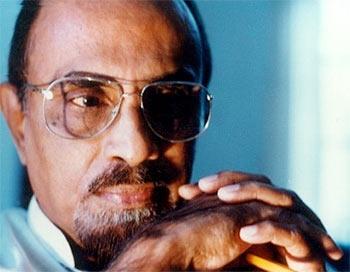 Eraly abandoned teaching when he got bored with it and, after dabbling in journalism, went on to write accessible narratives that are both wide-angled and tightly focused.
Known for his history of the Mughals, he is also the author of the equally wonderful Gem in the Lotus: The Seeding of Indian Civilization.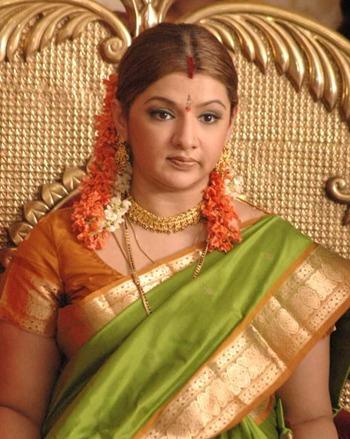 Indian-Americans Aarthi Agarwal and Prashant Bhargava died well before reaching their full potential. Agarwal, who was only 31, grew up in New Jersey before heading to Bollywood as a teenager. Undeterred by a setback there, Agarwal moved south and thrived in the Telugu movie industry for several years, gaining recognition as an actress.
Chicago-born Bhargava, who was 42, studied computer science before switching to music and filmmaking. His only full-length film, Patang, focused on a kite festival in Ahmedabad during a time of upheaval caused by religious tensions and an earthquake. It opened at the Berlin Film Festival and received broad acclaim.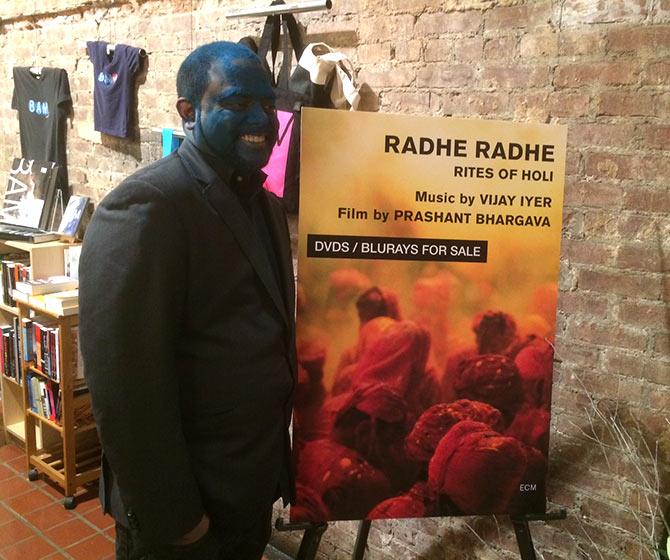 IMAGE: Prashant Bhargava with the poster of his film, Radhe Radhe.
Indian mountaineer Malli Mastan Babu, an IIT graduate, was 41 when he perished in the Andes. An intrepid solo climber, he was known for his speed, which in 2006 allowed him to scale the world's tallest mountains on seven continents in just 172 days.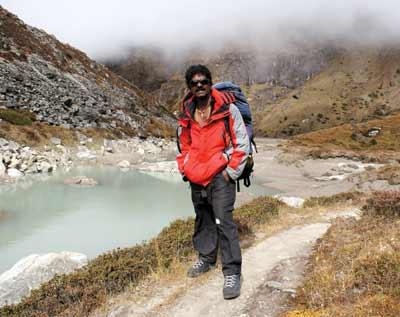 And in 2008, The New York Times noted, 'he trekked from Everest to Kanchenjunga, covering nearly 680 miles of the world's highest terrain in 75 days.'
The passing of A P J Abdul Kalam was big news. Few other Indians in recent times were as honoured as this unassuming, lifelong bachelor -- whose rise from humble origins to national prominence and celebrity status was as improbable as it was inspiring.
Dubbed the Missile Man of India for his lasting contributions as an aerospace scientist, his enthusiasm for nuclear tests drew criticism, but only internationally.
In India, after enjoying great success as the chief scientific adviser and the nation's President, he remained popular as an author and speaker.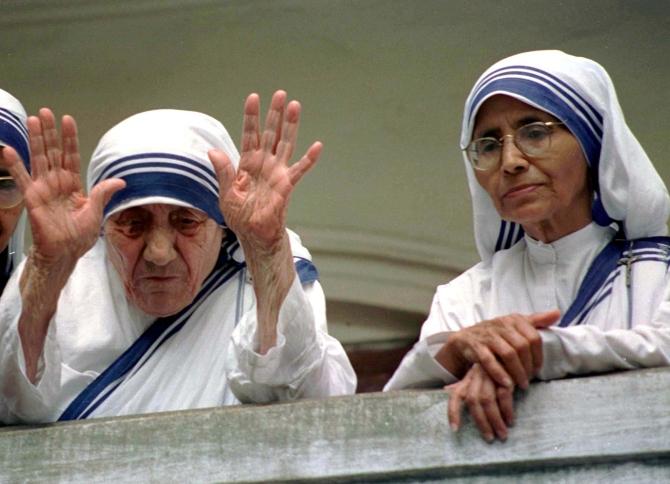 IMAGE: Mother Teresa and Sister Nirmala.
Mother Teresa was such a towering figure that her death in 1997 would have caused a disruption in her Missionaries of Charity, if it hadn't been for Sister Nirmala Joshi.
This self-effacing nun, a convert to Catholicism, had already taken over the organisation that year and was running it smoothly.
Before her demise in 2015, Sister Nirmala had expanded its reach to a number of countries, even opening centers in some inhospitable regions of the world.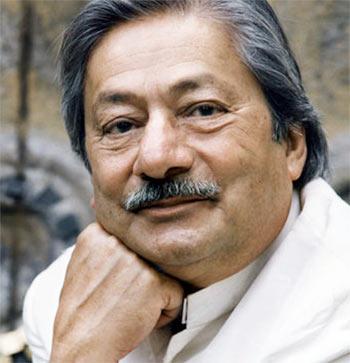 Saeed Jaffrey, long-based in Britain, was a polished actor whose range could be seen in films as disparate as My Beautiful Laundrette, Chashme Buddoor, The Deceivers and Henna, not to mention Satyajit Ray's Shatranj Ke Khilari.
He appeared in about 150 films, including 100 Indian films. His film and stage performances were notable -- but being prolific, Jaffrey also had prominent roles in televised costume dramas (The Jewel in the Crown and The Far Pavilions) that dripped with Raj nostalgia.
In the Guinness Book of World Records (Millennium edition), he was listed as the only Indian actor to appear in more than 18 international films.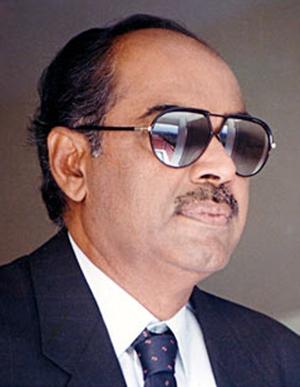 D Ramanaidu, too, found a spot in the Guinness Book of World Records, though as a film producer.
His Suresh Productions was listed for making over 150 films in 13 different languages -- all Indian. He broke through when he teamed up with N T Rama Rao, and in a long career, his well-regarded films included Ramudu Bheemudu, Prem Nagar, Jeevana Tarangalu and Asukh.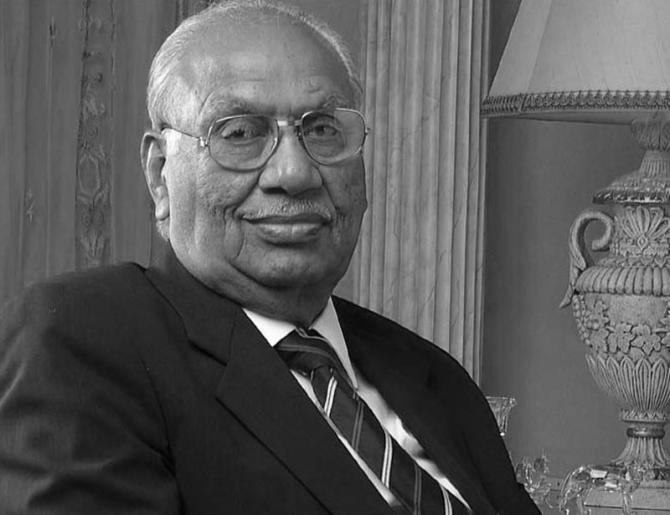 IMAGE: Brijmohan Lall Munjal, pioneer extraordinaire.
Another Guinness Book of World Records entry mentions Hero Cycles, founded by the Munjal brothers two of whom, Om Prakash and Brijmohan Lall, died in 2015.
It was in 1986, when Hero was churning out 18,500 bicycles a day, that it became the world's top producer. In its heyday, when bicycles ruled the roads in many countries, Hero held roughly half the Indian market share.
Blindness did not stop the inimitable Ravindra Jain from flourishing -- and in his four decades as a lyricist and composer for over 150 Indians films, he had sparkling collaborations with singers Kishore Kumar (Chor Machaye Shor) and Yesudas (Chitchor), among others.
The brutal murder of Hema Upadhyay and her lawyer in Mumbai shocked people in art circles. She was 42. After struggling for years and going through a divorce, she'd achieved considerable success as a mixed media artist, with her works being exhibited in India and internationally.
Her paintings, sculptural installations and photography made bold statements on topics like urban displacement, migration, consumerism, gender identity and nostalgia. As a commentary on unchecked militarisation, for one striking project, she hand-sculpted more than 2,000 cockroach-like figures.
Other Indians who departed this year include the Vedantist Dayananda Saraswati, sarangi player Sabri Khan and Air Chief Marshal Om Prakash Mehra.
Two more distinguished Indians were Charles Correa, a professional architect, and Nek Chand, a 'visionary' architect.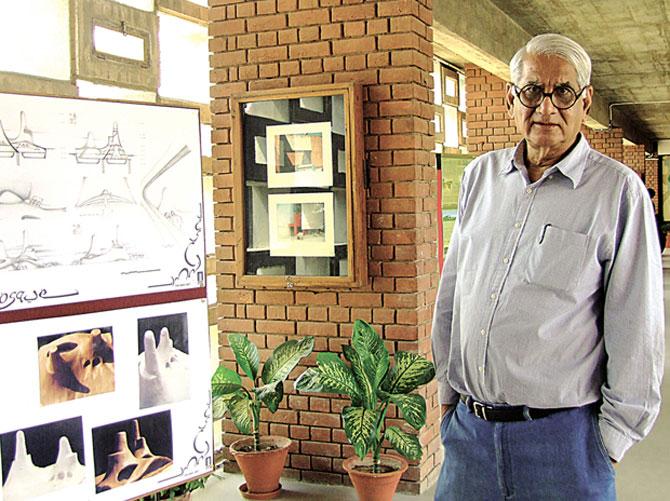 IMAGE: Charles Correa, India's greatest architect.
While Correa's last major project was Toronto's Ismaili Centre and his other international buildings ranged from MIT's Brain and Cognitive Sciences Complex to Lisbon's Champalimaud Centre for the Unknown, his greatest impact was in India, where he helped with urban design and low-income housing for decades.
Being an in-demand architect, he also completed projects such as the Mahatma Gandhi Memorial Museum in Ahmedabad, the National Crafts Museum in Delhi, Bharat Bhavan in Bhopal and the British Council in Delhi.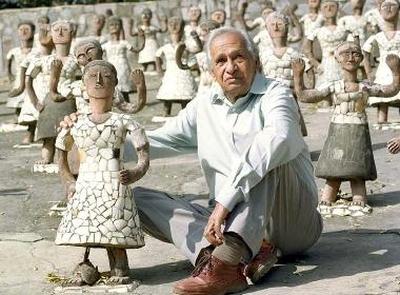 Chand, a self-taught sculptor, worked as a road inspector in the years after India became independent. When Chandigarh was being built, he visited demolished sites to collect bathroom fixtures, bicycle tires and frames, broken glass and other bric-a-brac.
Then, in his off-hours, he secretly built a 13-acre garden. His employers, initially sceptical, were won over by his artistry and dedication, and their crucial support led to the creation of an expanded garden that remains a hit with visitors.
Crisscrossed by walkways, it has a waterfall, along with over 2,000 sculptures made with cast-off materials, making this Rock Garden an environmentally sound Green Garden.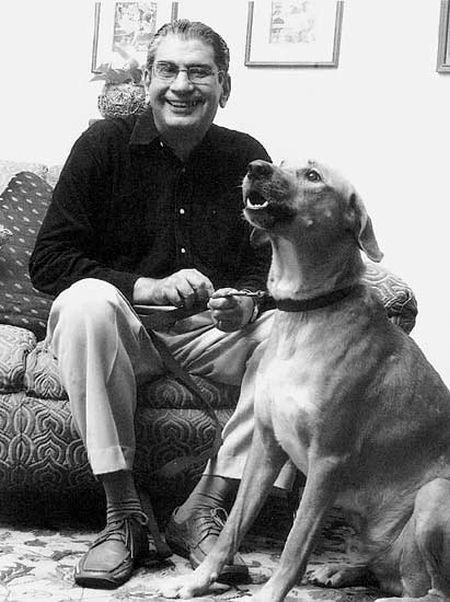 Finally, if we had to name just one editor who made contemporary Indian journalism both lively and substantive, Vinod Mehta would be an easy pick.
For four decades, this 'accidental editor' showed fiery independence as he hopscotched from one publication to another -- Debonair, Indian Post The Independent and The Pioneer before landing at Outlook as its first editor.
With a bold approach and an eye for good stories and contributors like Arundhati Roy, he turned it into a must-read weekly. Also a writer, he won a following with his chatty, witty style -- a style that's on vivid display in Lucknow Boy, his well-received memoir.
A quote from this book is something to remember as we bid goodbye to 2015 and say hello to 2016.
'Whether history remembers me as a footnote or not, I have sought, pursued, struggled and aspired to be a 'decent' human being,' Mehta wrote. 'If my friends and fans say after I am gone, "He was a decent fellow," I would be more than satisfied.'
Murali Kamma is an Atlanta-based writer and editor.