Scotland will vote on whether it will be an independent country or will remain a part of the United Kingdom on September 18.
Independence will end a 305-year-old union with England and break up Great Britain. The Scots who live elsewhere in the United Kingdom or overseas can't vote in the referendum.
British Prime Minister David Cameron is almost pleading with the Scots to not go away.
With the vote coming up next week, a look at 10 famous Scots.
J K Rowling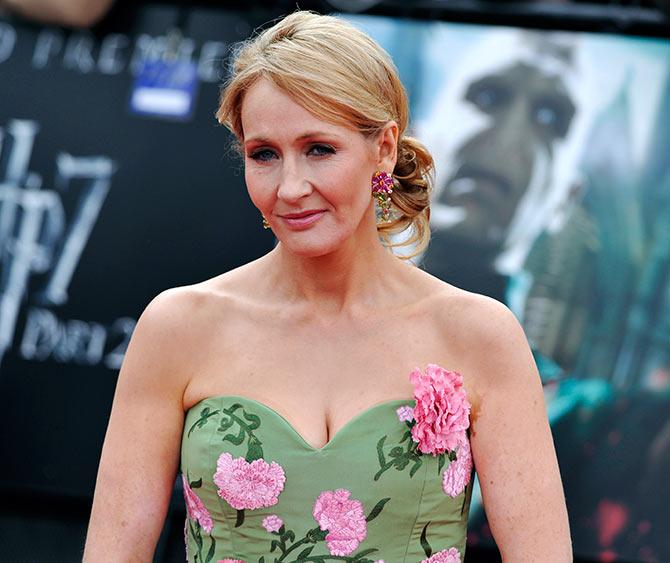 Image: J K Rowling arrives at the world premiere of Harry Potter and the Deathly Hallows - Part 2 in Trafalgar Square in central London. Photograph: Dylan Martinez/Reuters
Hogwarts is located in Scotland!
J K Rowling, author of the Harry Potter series. lives in Edinburgh and is one of the most successful best-selling writers of all time.
She wants Scotland to remain a part of the United Kingdom.
The English-born writer is married to a Scot and has lived in Edinburgh for many years.
Sean Connery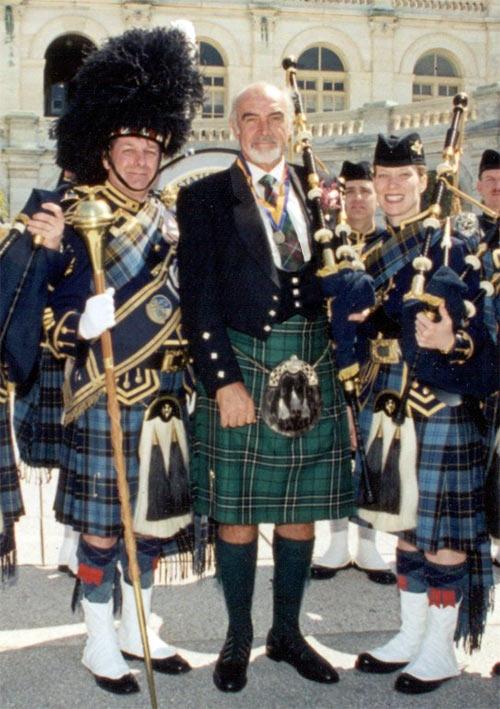 Image: Sean Connery. Courtesy: Wikimedia Commons
James Bond 007 in seven films, Oscar winner, knighted by the Queen of England and polled as one the greatest living Scots -- is there anything left to be said?

The 83-year-old actor is for Scottish independence.
Gordon Brown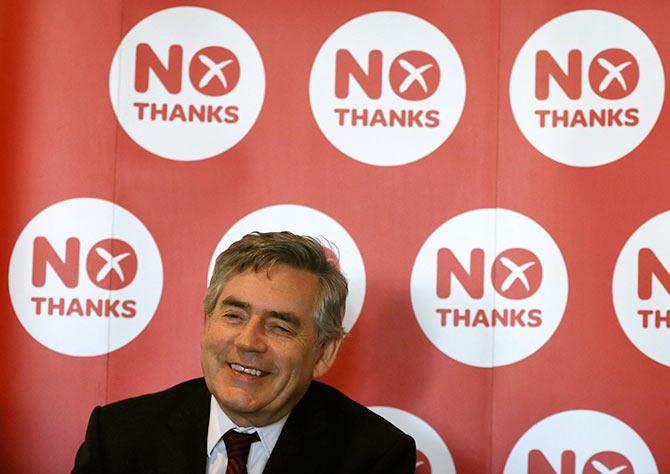 Image: Former British Prime Minister Gordon Brown. Photograph: Paul Hackett/Reuters
Former prime minister Gordon Brown has returned from semi-retirement in an impassioned effort to save the UK.
He was close to tears while making a speech in Glasgow about Britain's National Health Service on September 9, citing how it saved his sight and nursed his baby daughter before she died in hospital.
Brown is a Labour MP from Kirkcaldy and Cowdenbeath and is an alumnus from the University of Edinburgh.
Andy Murray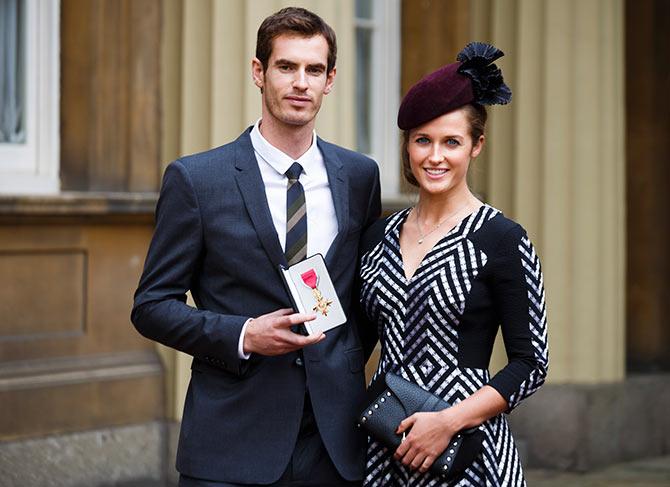 Image: Tennis star Andy Murray poses with his girlfriend Kim Sears and his Officer of the Most Excellent Order of the British Empire medal after receiving it from Prince William. Photograph: Paul Rogers/Reuters
Andy Murray, Wimbledon 2013 and Olympic 2012 champion, has been rather guarded on his views on the referendum.
He also risks missing the Rio Olympics if the Scots vote yes because it will not give enough time for the Olympic association to recognise a new country.
Since he lives in Surrey, England, Murray will not be allowed to vote.
William Dalrymple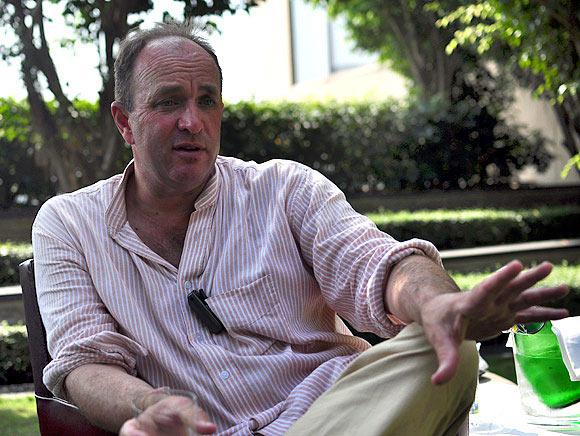 Image: William Dalrymple in Mumbai. Photograph: Dominic Xavier/Rediff.com
The writer of some of the most acclaimed books from the Indian sub-continent is a Scot.
Dalrymple is the author of nine books and has opposed Scottish independence in a signed campaign.
Born in Scotland and brought up on the shores of the Firth of Forth, he lives with his family in a farm outside Delhi.
Tilda Swinton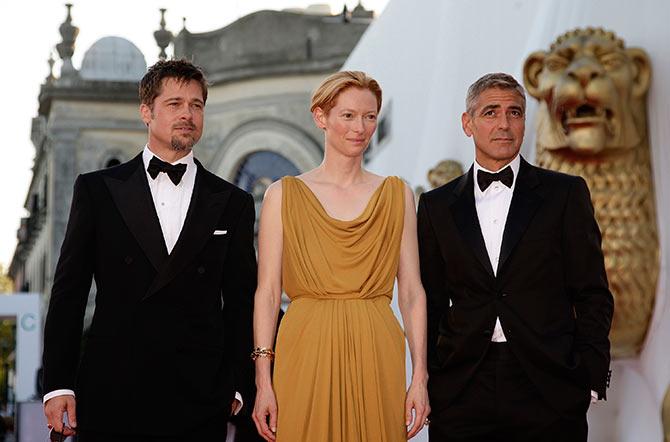 Image: Brad Pitt, left, and George Clooney, right, pose with Tilda Swinton. Photograph: Max Rossi/Reuters
'There's something about being Scottish,' Tilda Swinton told the Daily Mail newspaper. 'You can't find a Scottish person who won't burst into tears when they hear the bagpipes. Even if they're in Beverly Hills.'
The Oscar-winning actress lives in the Scottish Highlands and can trace her family to the 9th century.
Her father is Major General Sir John Swinton. Her paternal great-grandfather was Scottish politician George Swinton.
A graduate from Cambridge she won an Oscar for her role in Michael Clayton and is also a fashion muse for her distinct style.
Alex Ferguson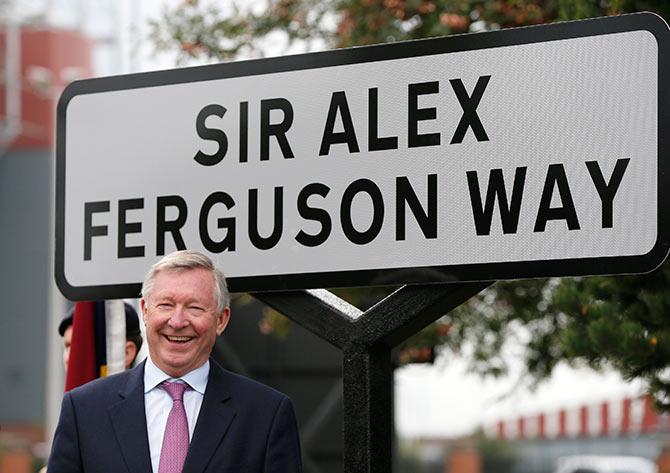 Image: Former Manchester United manager Sir Alex Ferguson poses for a photograph next to a newly unveiled road sign on the 'Sir Alex Ferguson Way' in Manchester. Photograph: Phil Noble/Reuters
One of the world's most famous football managers, Sir Alex was the longest serving manager of Manchester United.
During his 26-year stint, Man U won 38 trophies. Born in Glasgow, he was knighted for his services to the game by the Queen and is an opponent of independence.
Emma Thompson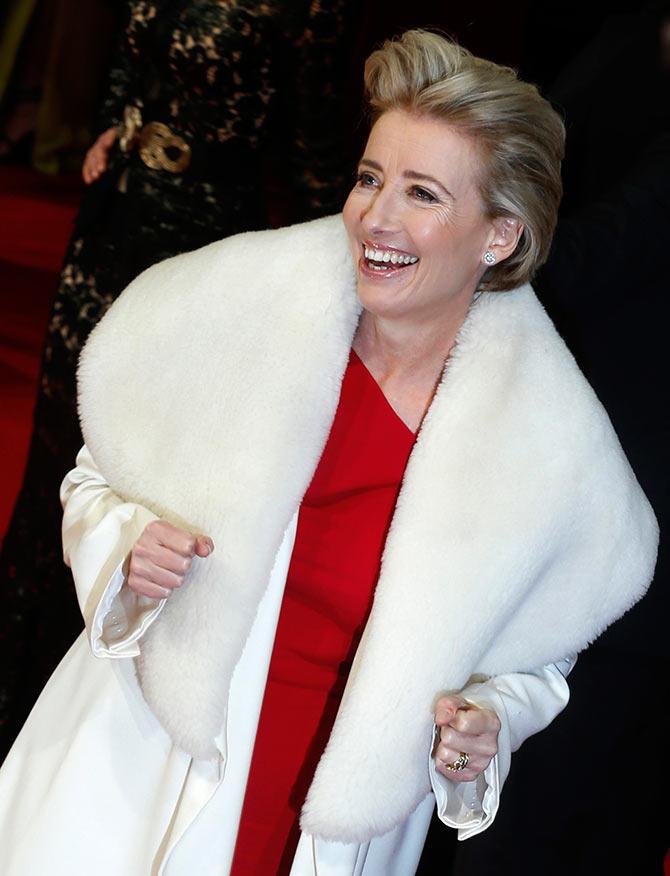 Image: Emma Thompson arrives at the British Academy of Film and Arts awards ceremony. Photograph: Luke MacGregor/Reuters
One of Britain's most celebrated actors, Emma Thomson has won the Oscar twice and has been nominated five times.
Her mother was a Scottish actress. Emma was also on the staff of the fictional Hogwarts school located in Scotland and played Professor Sybill Trelawney in the Harry Potter films.
Rod Stewart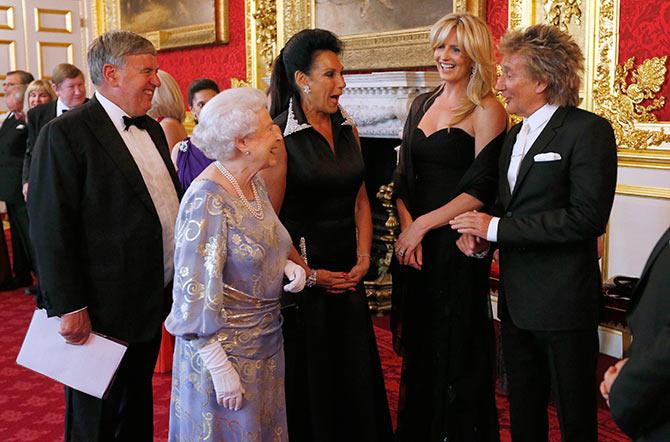 Image: Britain's Queen Elizabeth speaks to Penny Lancaster, second right, and Rod Stewart, right, during a reception for the Royal National Institute for the Blind at St James Palace in central London. Photograph: Jonathan Brady/Reuters
One of the world's biggest rock stars, Rod Stewart's father was Scottish.
He performed at the opening ceremony of the Commonwealth Games in Glasgow.
Scotch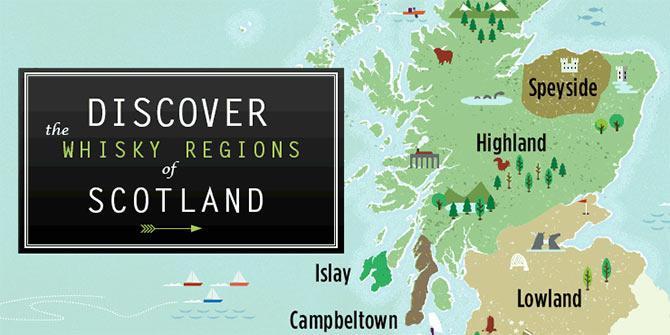 Image: Scotland is home to the Scotch whiskey.
One of Scotland's most famed products is Scotch whiskey.
According to CNN, Scotch accounts for one quarter of UK food and drink exports, with 40 bottles shipped out of the country every second. 35,000 people in the United Kingdom depend on Scotch production for their livelihood.
The earliest record of distillation in Scotland occurred as long ago as 1494.